Satellite Shelters Modular Buildings near New Orleans, Louisiana
Whatever your buildings needs are, Satellite Shelters can help you get exactly what you are looking for. We carry a wide array of portable buildings, from green classrooms to mobile offices in New Orleans. Explore our selection online today. Feel free to contact us with any questions!
Meet Our New Orleans Sales Team!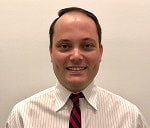 Clint Vallotton
Branch Manager
Email: ClintV@satelliteco.com
Download Clint's vCard
"I joined the Satellite Shelters team in 2017 after 10 years in the specialized equipment rental industry. I feel very blessed to have found such a great company where I can truly make a difference. I believe very strongly in one of the core values at Satellite Shelters, which is to be the best at what we do. From customer service to high quality buildings, Satellite Shelters is the best company in the industry!"
"I am a very loyal and dedicated employee of Satellite Shelters. I have been in the Mobile and Modular Industry for 20+ years and it has been a very rewarding career. I enjoy the happiness that I bring to the thousands of clients that I have had the privilege to work with. I am very versatile in the knowledge and capabilities that I provide my clients and live by the approach of 'Doing It Right the First Time'. Customer satisfaction, vendor relationships, and employee appreciation is the utmost importance to me and my industry success. Working with a fine company such as Satellite Shelters allows me to live by my motto."
Sheryl Nicolay
Territory Sales Manager
Email: SherylN@satelliteco.com
Download Sheryl's vCard