Satellite Shelters Modular Buildings near San Antonio, Texas
Explore our extensive selection of portable building solutions from Satellite Shelters today. Whether you are looking a mobile office in San Antonio or a portable classroom at a nearby school, we can work with you to find the perfect solution. Contact us today for more information.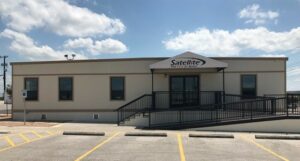 Meet Our San Antonio Sales Team!

Helen Nelson
Branch Manager
Email: HelenN@satelliteco.com
Download Helen's vCard
"I have been in the Modular Industry for 20+ years and proud to call Satellite Shelters home since 2008. My background in sales and operations enables me to support my sales team while ensuring we consistently provide high quality products and services to our customers."
"I have been in the Mobile Industry for over 10 years. My experience is in operations and sales, and I feel Satellite is an exceptional company. With our newer fleet and customer first service, we are the best modular space provider in the market."
Greg Sims
Sales Representative
Email: GregS@satelliteco.com
Download Greg's vCard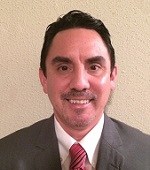 Edward Gonzalez
Sales Representative
Email: EdwardG@satelliteco.com
Download Edward's vCard
"I had the opportunity to join the Satellite Shelters team in December 2016. Prior to working in the mobile office and modular building industry, I had years of experience in retail, the industrial garment rental industry, and in Oil & Gas. My responsibilities included sales, operations, and management. My immediate impression of Satellite Shelters was a company of integrity, leadership, and a company that valued their customers and employees. I look forward to providing our customers with all their office and storage space solutions for years to come."