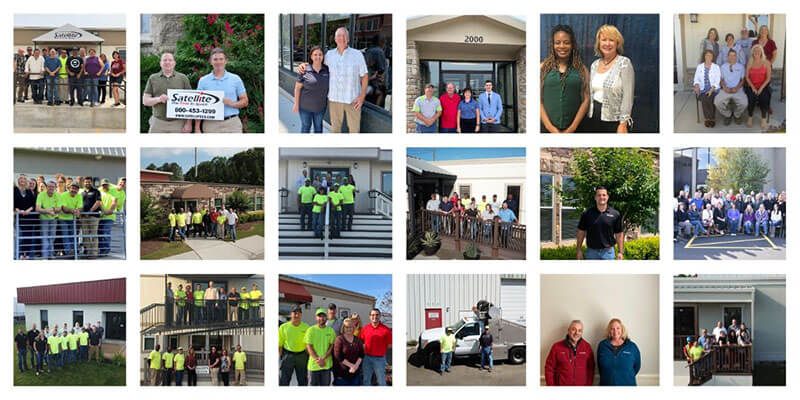 There's no time quite like the holidays to reflect on family. As followers of our company, you may often hear the term "Satellite Family". Our family consists of employees and their loved ones as well as our sister companies. It's with great joy that we include our customers as an extension of our Satellite Family. Each year the Satellite Family grows as our company grows and we partner with new customers. The projects that we help with take a personal note as we care for each customer as we'd care for our own families.
Family is an important aspect of culture at Satellite Shelters. So important, in fact, that we sprinkled it into our Core Values. Looking after our Family is second nature to us. Whether you have a family in the traditional or non-traditional sense, we know they care for you – as we genuinely care about you. We want to ensure that everyone gets home safe. At Satellite Shelters, our Family will always come first!
This Thanksgiving season, we choose to close the Friday after Thanksgiving. It has been an honored tradition for us to give employees an extra day with their families. Our employees get an extra day to rest and recharge in the presence of their loved ones. Some may brave the crowds to take part in Black Friday shopping. Some may have a movie day wrapped in warm blankets and sipping coco. Others may take time to chat with relatives who have gathered together from far and wide. Whatever they choose to do, we are proud to provide them just a little more family time this holiday season.