Thank you for your interest in doing business with Satellite Shelters!
Our team at Satellite Shelters is excited to assist you in expanding your business, whether that be an office building, school, hospital, work site or anything in between. Take the first step and request a quote by filling out the form below.
We are grateful to the wonderful manufacturers, suppliers and vendors who assist us in providing you quality, cost-effective temporary and permanent modular, mobile space solutions across the nation. We will make sure that you receive first-rate customer service when you request a quote or contact us today!
Just fill in your information and submit: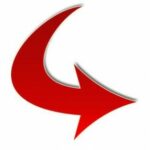 Satellite Shelters – The First in Space™!
Innovative. Knowledgeable. Responsive.
Modular Space Solutions.