Mobile Office Trailers and Portable Buildings Near Cleveland
For all your construction needs in Cleveland, OH, and in the surrounding states, Satellite Shelters is ready to provide impeccable service and great modular building solutions. Our Cleveland area office is located in the suburb of North Ridgeville. From the Rock and Roll Hall of Fame to Baldwin Wallace College and the Cleveland Clinic, we service all areas of the Cleveland metropolitan area. We also service northeast Ohio, eastern Michigan, northern West Virginia, and western New York, Pennsylvania, and Maryland. Whether you need additional classroom space, mobile office trailers, or medical buildings, our modular and portable buildings can be ideal options.
Satellite Shelters provides a wide range of modular building products. Not only do we provide totally portable buildings such as on-site job trailers and mobile offices, but we offer permanent and semi-permanent modular buildings that work just as well as traditionally constructed buildings. Our flexible financing allows you to rent, lease, or purchase your building depending on your specific needs.
Whatever you decide, our knowledgeable staff will give you the best service possible. Choose Satellite Shelters in Cleveland, OH, for building solutions that will work for you. Contact us today!
FREQUENTLY ASKED QUESTIONS ABOUT SATELLITE SHELTERS IN Cleveland, OH
Our Cleveland branch provides portable buildings, mobile offices, and other modular swing space solutions for Northeast Ohio, Eastern Michigan, northern West Virginia, western New York, western Pennsylvania, and western Maryland. We service Cleveland, Detroit, Pittsburgh, and other cities and towns throughout the six states we cover.
We do! Our portable buildings in Cleveland can be purchased, rented, or even leased. Our modular swing space experts will be able to walk you through the sales or rental process.
We also provide storage containers, and ground-level offices. Our Design/Build team can help any customers looking for turnkey solutions or modular building design that are highly customized.
I joined the Satellite Shelters team in 2019, but have been working in the mobile office and modular building industry since 2015. I look forward to developing numerous relationships in the Midwest market and showing my customers The Satellite Way. Satellite Shelters exceeds customers' expectations by being the expert in the modular industry and offering a turnkey solution in many diverse markets.
NEED SERVICE NEAR THIS REGION?
Satellite Shelters, Inc. services all of the lower 48 states. For further coverage assistance, find a location near you or visit the neighboring branch location pages below.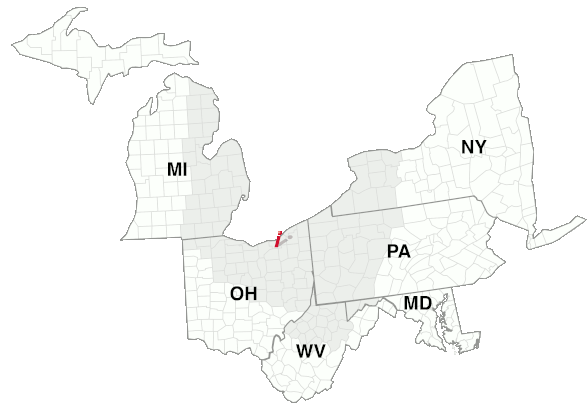 Partnering with Satellite for Temporary Space Solutions or Modular Building Construction
Whether you're looking for a mobile office space or modular building in Cleveland, Ohio, or needing quick access to a permanent or semi-permanent classroom space in the region, work with Satellite Shelters! We can connect you with office trailers for sale in Ohio, or help you develop the best modular space for your business or organization – just contact us to get started.