Mobile Office Trailers and Buildings Near Minneapolis
Modular buildings are useful for a wide variety of industries, including education, healthcare, and finance. Satellite Shelters in Minneapolis, MN, services those industries and more. In addition to all of Minnesota, the Minneapolis branch also provides modular buildings to all of North and South Dakota, Montana, Iowa, and Wisconsin. Whether you need an expansion for your office building near the Mall of America or a new portable classroom in northern Iowa, Satellite Shelters can help.
Our new and used modular buildings are available for purchase, lease, or rent and are equipped with air conditioning, as well as heating, to keep you warm in the northern winters. They can be quickly deployed, cutting time and monetary cost you would otherwise spend on traditional construction. Furthermore, modular construction isn't just for temporary spaces—we can build permanent buildings that function as offices, medical facilities, and more.
At Satellite Shelters, we are The First in Space. As such, we pride ourselves on the quality of our product, as well as the excellence of our customer service. If you need new space for your expanding business or organization, look no further. Contact our Minneapolis, MN, branch today!
FREQUENTLY ASKED QUESTIONS ABOUT SATELLITE SHELTERS IN Minneapolis, MN
Satellite Shelters in Minneapolis offers mobile building products and services to cities and communities in Minnesota, Montana, North Dakota, South Dakota, northern Iowa, and western Wisconsin.
Absolutely! In addition to our wide range of standard features, we offer specialty products and services, such as steps and ramps, skirting, hand sanitizer and dispensers, door bars and locks, hand-washing stations, security screens, and furniture.
You can buy, rent, or lease any of our Minneapolis location's mobile buildings, offices, and classrooms.
Each person on the site was over the top extremely professional and eager to be a part of the solution rather than the problem. The Veterans Affairs Hospital would like to truly thank Satellite for their outstanding professionalism and prompt work during this crisis. I would recommend anyone to use this company for their needs.
I can honestly say this is an outstanding group of people. The staff at Satellite always greets you with a smile in their voice and the willingness to help you meet your deadlines. Satellite's drivers are always courteous, customer-oriented, and willing to oblige. It's my pleasure to work with such fine people. Job well done!
MEET OUR MINNEAPOLIS TEAM
I have enjoyed drawing from my years of commercial construction experience and applying it to the diverse projects that Satellite works on. Having experience in the field and a degree in construction management have given me valuable insight into the challenges our customers face on-site. Whether we are providing office space for a wind farm or adding additional classroom space for a school, my goal is to make sure that our customers are satisfied with the process and the end result.
Being a sales representative at Satellite is much more than selling, it is finding space solutions for our customers that provide the best outcome for their projects, whether it's a short-term rental or a permanent structure. Every day, there will be challenges, but it's our ability to solve those challenges that sets us apart. I have been with Satellite since 2015 and enjoy being part of a team that puts the customer first.
I joined the Satellite family in early 2017 and brought a background in construction equipment rental. I pride myself in going the extra mile for my customers in order to assist in getting their projects complete. My customers' satisfaction and the ability to solve their problems are what drive me. Satellite's support of this important value is what brought me here.
Since I first joined Satellite Shelters in 2016, I've used my years of consulting experience to help my customers find everything they need for their job sites and classrooms. Satellite Shelters in Minneapolis takes pride in having the best service and the newest fleet in the industry, which is why I joined the Satellite family in the first place. When my customers are happy, I'm happy.
Since Joining the Satellite Team in 2014, I have gained experience as the lead Office Administrator and Operations Coordinator.  That experience allowed me to build customer relationships, product knowledge, and a path to deliver a great experience and the space solutions our customers need.  What I like best about Satellite Shelters is our commitment to providing unmatched customer service.  I am honored to work for a company whose core values are proven by the way we value our customers, employees, and the unwavering expectation to do what's right! 
NEED SERVICE NEAR THIS REGION?
Satellite Shelters, Inc. services all of the lower 48 states. For further coverage assistance, find a location near you or visit the neighboring branch location pages below.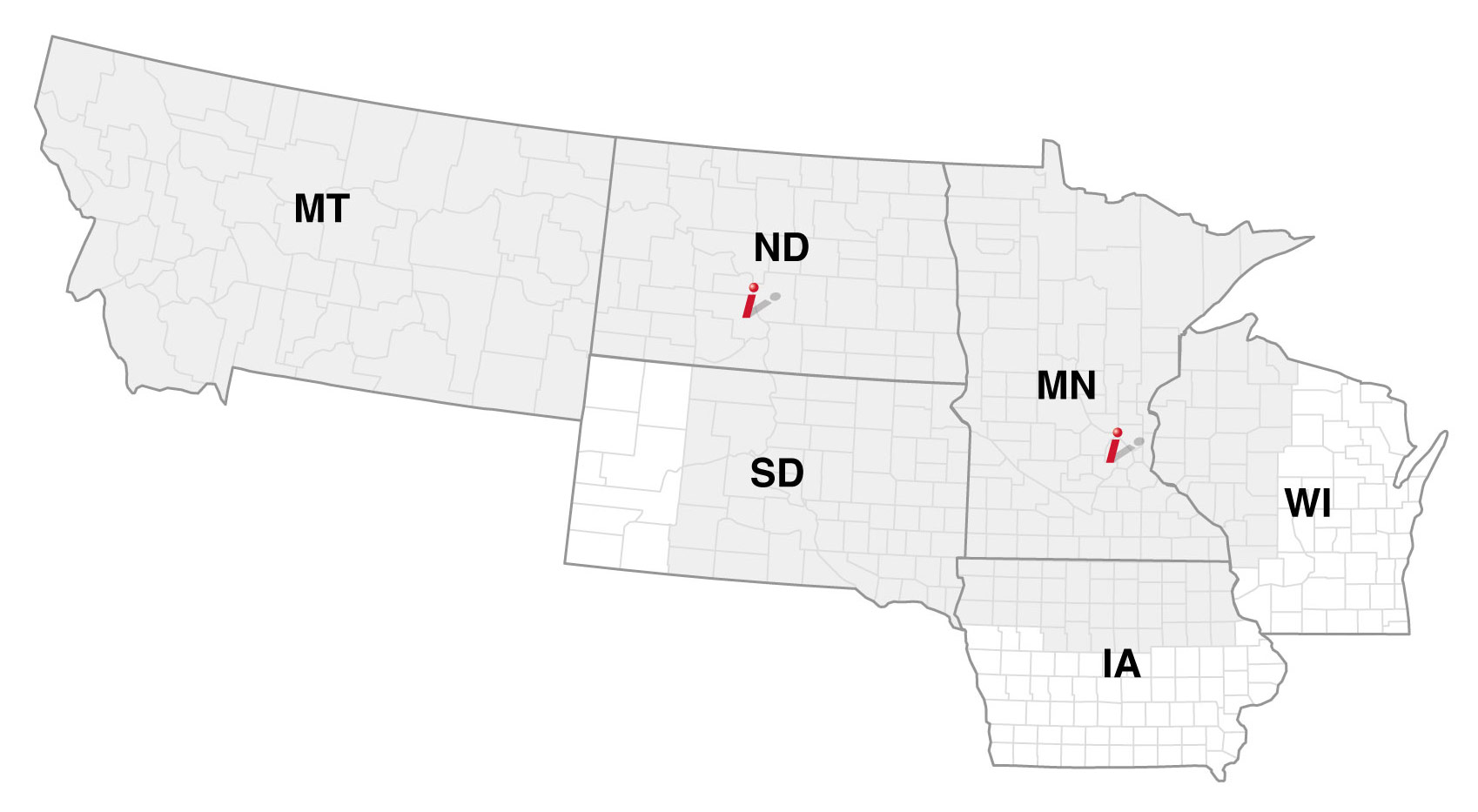 Rent or Purchase from Satellite Shelters in Minneapolis, MN
At Satellite Shelters, we are always
The First in Space.
We provide quality products and top-notch customer service — If you need new space for your expanding business or organization, look no further. With options for temporary spaces and permanent buildings that can function as your new office, classroom, medical facility, and more, Satellite Shelters is a name you can trust with your modular building needs.
Contact our Minneapolis, MN, branch
and request a quote today!