Satellite Shelters Modular Buildings in Houston
Looking for the premier portable buildings and mobile offices Houston residents rely on? Look no further than the Satellite Shelters Houston branch. We have the skilled staff and quality inventory to get you exactly what you are looking for. Ensure that your business is up and running when time is crucial. Meet your deadlines faster by installing a temporary structure that minimizes downtime.
Whether you work in disaster relief, construction, education or another industry, temporary structures can help you get the job done. Built from the ground up to withstand rain, wind and daily use, you are sure to stay productive when work picks up. Give your team the facilities it needs to do more. Get the modular buildings Houston area businesses trust. Contact our team today to get started.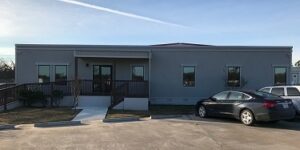 Meet Our Houston Sales Team!
"I have enjoyed a diverse career in the commercial modular building industry for over 25 years and I am very pleased to have joined the Satellite team! My experience includes sales, operations, and project management over a diverse landscape of regions, positions, and companies. Satellite is a highly respected enterprise in the commercial modular industry by its many clients and vendor/partners alike and that reputation continues to grow stronger and more diverse each year. The Houston area offers tremendous growth opportunities for Satellite with our numerous building types, products and services, and I am excited to be able to be a part of their continued success!"
"I joined Satellite at the end of 2012 and was new to the Modular Industry, but familiar with the company through my past experience in the construction industry. I could not be happier selling a product and service that I truly believe in. Satellite Shelters not only gives me the support and necessary tools to earn my customer's trust, but gives me the opportunity to keep the customer's future business by offering the highest level of service in the industry."