Mobile Offices and Portable Classrooms in Louisiana
With a service area spanning from the vibrant city of New Orleans to the Florida Panhandle, the Satellite Shelters New Orleans office is your number-one source for prefabricated buildings for a variety of industries. Servicing Louisiana, Mississippi, southwest Alabama, and northwest Florida, we provide expertly crafted modular building solutions for your expansion or renovation. With a wide-ranging selection of portable classrooms, medical facilities, government buildings, and job-site trailers, Satellite Shelters is The First In Space for your modular building needs.
Minutes from Lake Pontchartrain, our office in New Orleans, LA, is the hub for modular buildings in the South. Whether you need to rent, lease, or purchase a portable building, Satellite Shelters offers flexible financing to help you reach your goals with ease. When you step inside one of our buildings for the first time, you'll realize the robust infrastructure right away—as our team's top priority during fabrication, assembly, and disassembly is the safety of our customers. Additionally, we provide an array of modular building add-ons to help you get the job done in a comfortable environment.
To find out more about our high-quality modular building solutions in Louisiana and surrounding areas, don't hesitate to get in touch with one of our friendly team members in New Orleans or contact us today for your free quote!
FREQUENTLY ASKED QUESTIONS ABOUT SATELLITE SHELTERS IN New Orleans, LA
Our New Orleans branch offers portable building solutions to Laplace, Baton Rouge, Lafayette, and other cities of Louisiana. Additionally, we provide mobile offices and more to western and central Mississippi, southwest Alabama, and the western part of the Florida panhandle.
You have the option to buy, rent, or lease portable buildings, mobile offices, or mobile classrooms from our New Orleans office.
Yes! Our mobile offices provide a wide range of convenient features, such as built-in desks, plan tables, electric HVAC systems, ADA or non-ADA restrooms, and more that make it easy to make the space all your own.
MEET OUR NEW ORLEANS TEAM
I joined the Satellite Shelters team in 2017 after 10 years in the specialized equipment rental industry. I feel very blessed to have found such a great company where I can truly make a difference. I believe very strongly in one of the core values at Satellite Shelters, which is to be the best at what we do. From customer service to high-quality buildings, Satellite Shelters is the best company in the industry!
I am a very loyal and dedicated employee of Satellite Shelters. I have been in the mobile and modular industry for 20+ years, and it has been a very rewarding career. I enjoy the happiness that I bring to the thousands of clients that I have had the privilege to work with. I am very versatile in the knowledge and capabilities that I provide my clients and live by the approach of doing it right the first time. Customer satisfaction, vendor relationships, and employee appreciation is the utmost importance to me and my industry success. Working with a fine company such as Satellite Shelters allows me to live by my motto.
I joined Satellite Shelters in December of 2022 with the focus on learning and developing knowledge in our industry. I bring my professional sales knowledge from Louisiana State University. I chose to be a part of this great culture at Satellite because I grew up around current Satellite employees in understanding the strong family and professional lifestyle here. I look to accomplish a successful and nurturing relationship with my power base and customers that will last a lifetime
NEED SERVICE NEAR THIS REGION?
Satellite Shelters, Inc. services all of the lower 48 states. For further coverage assistance, find a location near you or visit the neighboring branch location pages below.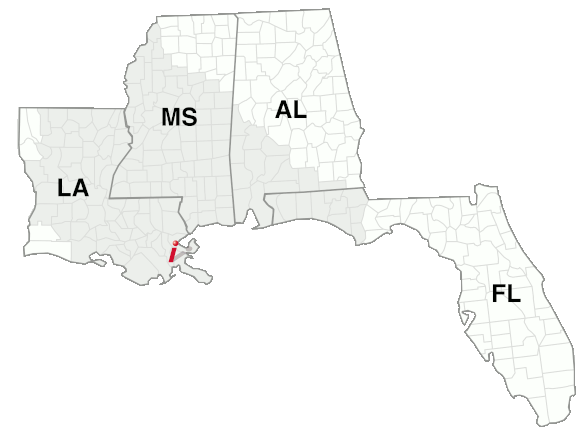 Rent or Purchase Satellite Shelters in New Orleans, LA
Our mobile buildings and trailers are designed with high quality features that make your renovation project or construction plan easier. From convenience to advanced security features, you canrest assured that your employees or students will be comfortable. Request a quote today!