Ethical. Fair. Honorable.
Over fifty years ago, our founder Al Hilde Jr. set forth the standards by which his modular building company would operate. His vision and ethics still guide us today:
"… to always provide customers with quality products and services; that customer relations are built through fair and honorable transactions and that the company and each employee observe the highest standards of honorable and ethical conduct in all relationships; the commercial efforts of the organization shall be beneficial to the needs of society."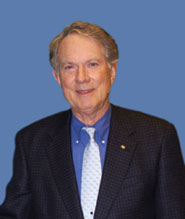 We want to make sure that you remember us not only for the quality structures we provide but for the great experience you had with us as your modular office suppliers!
We value your business and look forward to becoming your trusted modular building suppliers. Please consider Satellite Shelters for your every project need. We look forward to working with you!
Satellite Shelters – The First in Space™!
Call us at 800-453-1299
Find your local Branch Office
Email us at inquiry@satelliteco.com

Satellite Policy Statements:
Unparalleled Safety Record!
Satellite Shelters is committed to safety in the workplace and on the job-site which has resulted in an Award Winning Safety Program.
Every employee from the administrators and executives to the delivery drivers and yard personnel takes safety seriously. Our founder, Al Hilde, Jr., built it into our corporate policy:
"The Company will foster a vigorous and proud spirit among all employees in order to maintain a safe organization. Management must provide leadership to see that all employees are properly oriented and trained and that everyone understands and accepts The Company's Safety Culture and its principles."
Since 1972, this safety policy has been incorporated into our culture. All employees are taught that safety is not just something that is talked about at Satellite. Each employee has the authority to enforce this policy if an action or practice is not safe.
Satellite Shelters Safety Manager, Alan Rupp, has taken this policy and developed it into a cohesive safety strategy. We now have company-wide safety talks on a monthly basis and each branch office is responsible for having their own weekly safety talks. They also have daily topics to focus on to make sure that safety stays top of mind – always.
As a result, Satellite Shelters has been presented with multiple awards from various organizations including the Meritorious Achievement Award in Occupational Safety from the Minnesota Safety Council and the Safety Achievement Award from Raffles Insurance Ltd.
We're PICS qualified and adhere to the API RP 753 guidelines. We've achieved the distinction and are qualified to work in critical access areas such as oil refineries, plants and chemical process facilities to help keep your workforce and contractors safe!
Financing Designed For You!
Satellite Shelters will customize a financing program that's most affordable and convenient for you. Programs include mobile office & modular building rental, purchase, and short and long-term leasing – all at a fraction of the cost of conventional construction and at the lowest rates available!
Leasing Options
Operating Lease: At the end of the lease term, you have the following three options: Renew the lease, return the building or purchase the building at the current fair market value.
Municipal Lease:

Available to any municipality including school districts, City/County/State offices, Police/Fire Departments and City/County owned hospitals or clinics.

Finance Lease: Increase your equity with every payment, resulting in complete ownership and clear title to the equipment at the end of the predetermined lease term.
Call us at 800-453-1299 to discuss your financing needs today!
Email: inquiry@satelliteco.com
We Respect Your Privacy!
Satellite Shelters, Inc. respects your privacy on the Internet. As part of our company operations, we gather certain types of information about our contacts, and we would like to explain the types of information we assemble, what we do with it and how to correct or change your information.
What Information is Collected?
As part of the process in visiting this website or providing your contact information to Satellite Shelters, Inc., you will be asked to provide an e-mail address and other information, as appropriate. This information may or may not be required, depending upon the action being taken. In some instances, Satellite Shelters, Inc. may require an e-mail address for enrollment into a promotion. In all instances, an opt-out option will be offered.
Cookie
In addition to information provided by visitors to our website, Satellite Shelters, Inc. monitors incoming and outgoing web traffic data for diagnosis of server problems for web administration purposes and uses this data to collect general demographic information about all visitors to our site. This information allows us to ensure that we provide the most desired information to our visitors. As an important part of providing quality service, Satellite Shelters, Inc. uses cookies to store and track information.
A cookie is a small amount of data that is sent to your browser from a web server and stored on your computer's hard drive. By modifying your browser preferences, you have the choice to accept all cookies, or be notified when a cookie is set, or to reject all cookies. Satellite Shelters, Inc. will access only those cookies that we have generated.
Online Privacy and Children
The privacy of children online is of the utmost importance to us. Our website is a general audience site and is not directed to, or intended for, children under the age of 16. In the event that you suspect Satellite Shelters, Inc. has any information about a visitor under the age of 16, please contact us immediately at inquiry@satelliteco.com so all information can be deleted from our records.
Confidentiality
Satellite Shelters, Inc. will not sell or release identifiable visitor information to any third party without your permission and will limit disclosure of information to the following, where we believe in good faith that it is required to do so in response to a Subpoena or other legal process; where reasonably required to do so in order to maintain, update or otherwise implement Satellite Shelters, Inc. data security measures, equipment, technical operations, etc.; or where reasonably necessary to identify, contact or bring legal action against persons or entities to preserve and/or enforce Satellite Shelters, Inc. rights.
Satellite Shelters, Inc. makes all efforts to protect the confidentiality of all visitors and will never knowingly allow access to this information by any third party. We have made a significant investment in our server, database, backup and firewall technologies to protect information assets. These technologies have been installed as part of a complex security architecture and protocol.
Information Uses
Satellite Shelters, Inc. uses visitor information to deliver promotions and to monitor, analyze and report campaign results internally. This data is in a non-personally identifiable aggregate form designed to analyze general trends and usage patterns.
Opt-Out Provision
Satellite Shelters, Inc. will offer an opt-out in all e-mail transmissions and will follow up with timely removal of requested information from our database. This information could include name, title, company, address, phone number, fax number, e-mail address or other information that has been offered.
Terminating, Reviewing and Modifying Visitor Information
You may choose at any time to terminate, review or modify all information stored by Satellite Shelters, Inc. by contacting us at inquiry@satelliteco.com.
Policy Changes
Satellite Shelters, Inc. reserves the right to change this policy at any time. Your continued participation with Satellite Shelters, Inc. offers following the posting of changes to these terms will mean that you accept those changes. This statement and the policies outlined herein are not intended to and do not create any contractual or other legal rights in or on behalf of any party.
If you have any questions about this privacy statement, or feel that your privacy has been compromised, please contact us at (763) 553-1900 or by emailing us at inquiry@satelliteco.com.
The following Terms and Conditions apply to the use of this Web site as well as all transactions conducted through the site.
Legal Notice
All notices from Satellite Shelters, Inc. to You may be posted on our Web site and will be deemed delivered within thirty (30) days after posting. Notices from You to Satellite Shelters, Inc. shall be made either by e-mail, sent to the address we provide on our Web site, or first class mail to our address at: Satellite Shelters, Inc., 2530 Xenium Lane North Minneapolis, MN 55441. Delivery shall be deemed to have been made by You to Satellite Shelters, Inc. seven (7) days after the date sent.
Copyright
All content appearing on this Web site is the property of Satellite Shelters, Inc.. All rights reserved. As a user, you are authorized only to view, copy, print, and distribute documents on this Web site so long as (1) the document is used for informational purposes only, and (2) any copy of the document (or portion thereof) includes the following copyright notice: Copyright® 2008 Satellite Shelters, Inc. All rights reserved.
Trademarks
All brand, product, service, and process names appearing on this Web site are trademarks of their respective holders. Reference to or use of a product, service, or process does not imply recommendation, approval, affiliation, or sponsorship of that product, service, or process by Satellite Shelters, Inc.. Nothing contained herein shall be construed as conferring by implication, estoppel, or otherwise any license or right under any patent, copyright, trademark, or other intellectual property right Satellite Shelters, Inc. or any third party, except as expressly granted herein.
Use of Site
This site may contain other proprietary notices and copyright information, the terms of which must be observed and followed. Information on this site may contain technical inaccuracies or typographical errors. Information, including pricing and availability, may be changed or updated without notice. Satellite Shelters, Inc. and its subsidiaries reserve the right to refuse service at its discretion, including, without limitation, if Satellite Shelters, Inc. believes that client conduct violates applicable law or is harmful to the interests of Stratton Securities and its subsidiaries.
Privacy Policy
Satellite Shelters, Inc. use of personal information that you may submit to Satellite Shelters, Inc. through this Web site is governed by the Satellite Shelters, Inc. Privacy Policy which is available for viewing on the Web site.