Satellite Shelters, Inc. is an Industry Leader and Provider of
Mobile Offices, Modular Buildings, Construction Job-Site Offices & Storage Solutions!
News
Al Hilde Inducted into MBI's Hall of Fame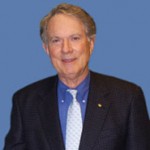 MINNEAPOLIS, MN – March 2014
"On March 24th, 2014, Al Hilde, founder of Satellite Shelters, Inc. was recognized by the Modular Building Institute (MBI) with the Hall of Fame Award. MBI recognizes the contributions of those whose careers are dedicated to the modular building industry or whose acts have had a significant impact on the careers of all others involved. While MBI salutes lifetime achievement, they also acknowledge…
[Read more→]
Satellite Shelters, Inc. Announces New Blast Resistant Buildings: Satellite Safety Shelters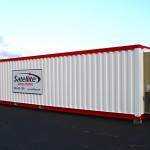 MINNEAPOLIS, MN – February 2014
" You never know when disaster may strike, especially in high-risk areas such as power plants, refineries, and chemical plants. That's why it's necessary to provide conditions that will potentially save lives during worst-case scenarios by protecting and sheltering your workers in these locales. Blast Resistant Modules, or BRMs, were specifically developed for this reason…
[Read more→]
Exclusive Interview with Marty Mullaney, President / CEO of Satellite Shelters, Inc.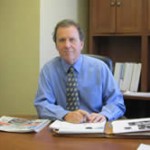 Article released in Spring 2013 issue of US Builders Review
MINNEAPOLIS, MN – May 2013
"Our company competes with corporations that are 10-times our size," explains Marty Mullaney, president and CEO of Satellite Shelters. "We think our history and over 40 years of experience set us apart from most of our competitors. I also truly believe our team from top to bottom exudes our customer-first approach…
[Read more→]
Mobile Offices
As a leader in mobile office solutions for the construction industry, we understand your need for fast and reliable buildings. Satellite's portable mobile offices, construction trailers, and job-site offices are a great addition to any construction site! The most common use of our mobile offices is mainly as job-site offices for…[Read More]
Modular Buildings
Prefabricated modular buildings offer fast delivery, low-cost reconfiguration, and enormous flexibility. The word modular itself describes a construction method where…[Read More]
Why Satellite Shelters?
Satellite Shelters ensures you are equipped with the best Mobile Offices, Storage Containers, Modular Buildings, Furniture, Construction Office Trailers, and Value Added Products and Services that make your job-site more comfortable. Our modular design / build services are top quality. With our list of additional products and our flexible payment plans, Satellite Shelters, Inc. provides you with…[Read More]
Call us at (800) 453-1299 or email us at inquiry@satelliteco.com for a free quote for Mobile Offices, Modular Buildings, or other Construction Job-site space solutions today!
Innovative. Knowledgeable. Responsive. It's why Satellite Shelters is The First In Space™!