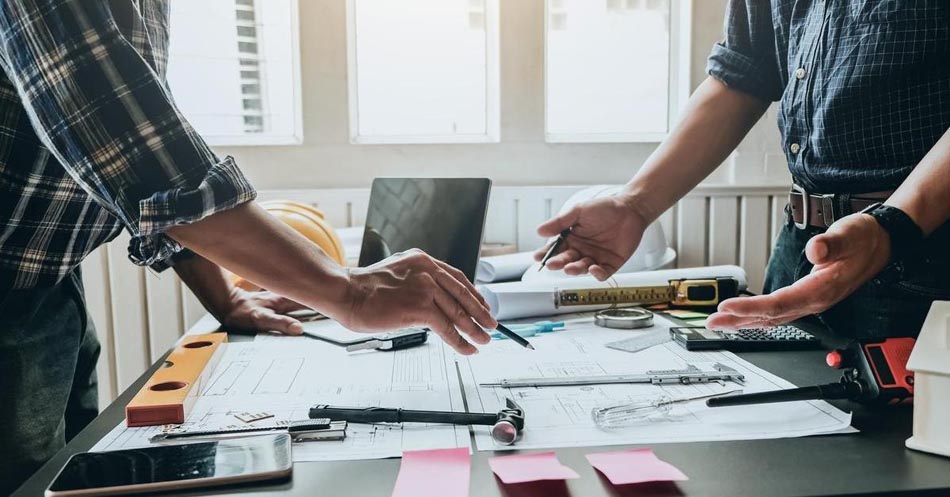 Modular buildings are a great solution if you're in need of additional space for your business or construction project. Not only are they built faster than traditional construction, but they're also a cost-effective solution for temporary or permanent use.
However, there's a myth that modular construction is limited in terms of customization. With Satellite Shelters, that's not the case. We offer our clients both mobile and modular solutions near Houston, TX. Not only can we custom design what you need, but we also offer specialty products that furnish your modular building and make it fully functional from day one.
Modular Building Design & Construction
While we have a collection of used and ready-made buildings in our fleet, that's not the only thing we have to offer our customers. We also provide custom modular buildings throughout Pasadena and Greater Houston. These buildings are tailored to your exact specifications and the perfect fit for all kinds of industries.
Budget, Goals, and Purpose
The first step in constructing your custom modular building starts with the design process. At Satellite Shelters, our experienced sales representatives and project managers help guide you through this part of the process and make recommendations based on your feedback. These five questions should be answered at the very start of your project, before beginning construction:
What is your budget?
How much square footage do you need?
How many people will use the building?
What is the purpose of the building?
Do you have any specific plumbing, electrical, or other specialized needs?
Once you approve the building design, we can get started with the next portion of the process: developing the site and assembling your building.
Developing the Site and Assembling Your Building
Modular buildings are unique in that they can be constructed in a factory at the same time site prep is taking place. Satellite Shelters offers the space solutions that you need in Greater Houston and the surrounding areas, no matter how experienced you are with modular construction. Should you need a partner for full site development, we're here for you. If you just need us to deliver and install your building, we're happy to do that, too.
Your modular building is constructed offsite in a factory-controlled environment. Once the individual modules are ready to go, we transport your building piece-by-piece and assemble it on your Houston worksite. Even for custom-designed buildings, this process is faster and more cost-effective than traditional construction.
Specialty Products
A building isn't a true office or school until it's fully furnished with the furniture and equipment to make it a productive environment. That's why Satellite Shelters also provides specialty products and services to help you complete your project. Some of these items include:
Steps and ramps
Skirting
Door locks and door bars
Security screens and window bars
Storage containers
Furniture
Fire extinguishers
Portable restrooms
Hand-washing stations
Have a question about what we provide? Just ask one of our helpful sales representatives in Houston how we can help you.
Satellite Shelters Serves Your Modular Construction Needs
At Satellite Shelters, we've provided a variety of mobile and modular space solutions for schools, businesses, construction projects, and medical facilities in Pasadena and across Greater Houston. With our customizable modular building options and specialty products to accompany them, you'll get a building that will suit your organization's needs.
When you're ready to move forward, contact us at our Houston branch today. As The First In Space, Satellite Shelters is ready to assist.