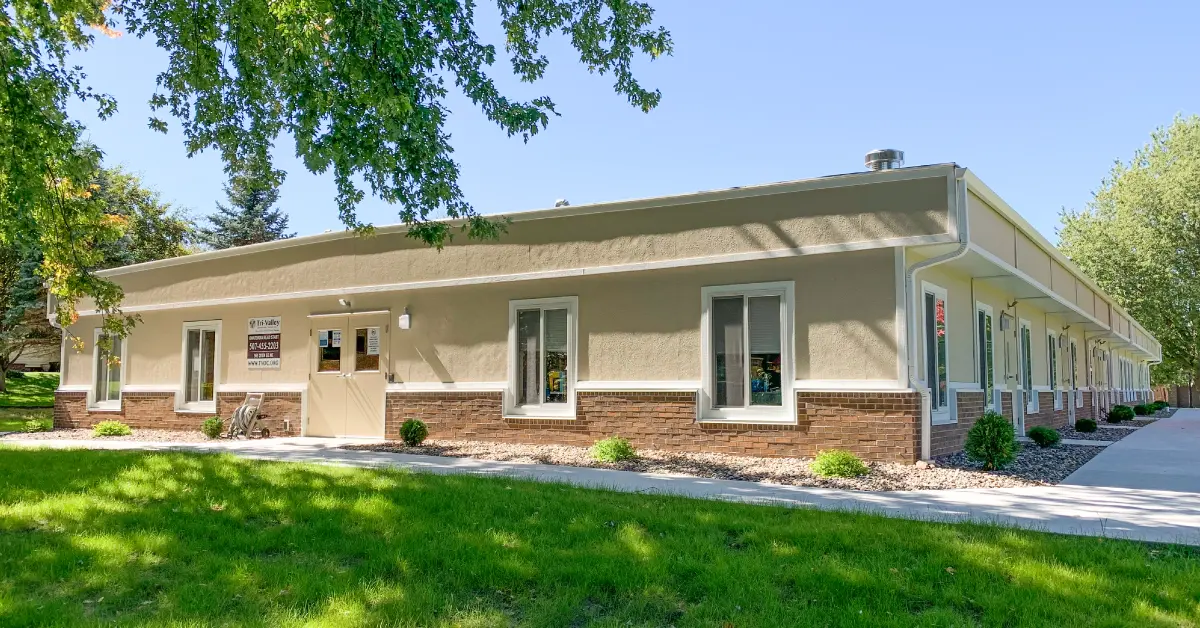 We are proud to announce that Satellite Shelters has won First Place for the 2021 MBI Relocatable Educational Building Under 10,000 Sq.Ft. 25 years after their original project was completed, the Owatonna Head Start Daycare reached out to rekindle their partnership with Satellite Shelters and make their dreams of a new facility a reality. The building is an impressive 9,400 square foot, 13 module daycare facility located in Owatonna, Minnesota. Featuring 17 total rooms used for classrooms and administrative space, this facility meets the needs of our customer today – and beyond!
Set on grade with an insulated crawl space below, this building is easily accessible by the young children who will learn and grow for years to come in this beautiful new facility. Thank you to Whitley Manufacturing for partnering with us to bring this project to life.  Read the case study on this award winning project here: Owatonna Head Start Case Study and check out the timelapse video of the facility below!
Contact Satellite Shelters today for your next modular building project!