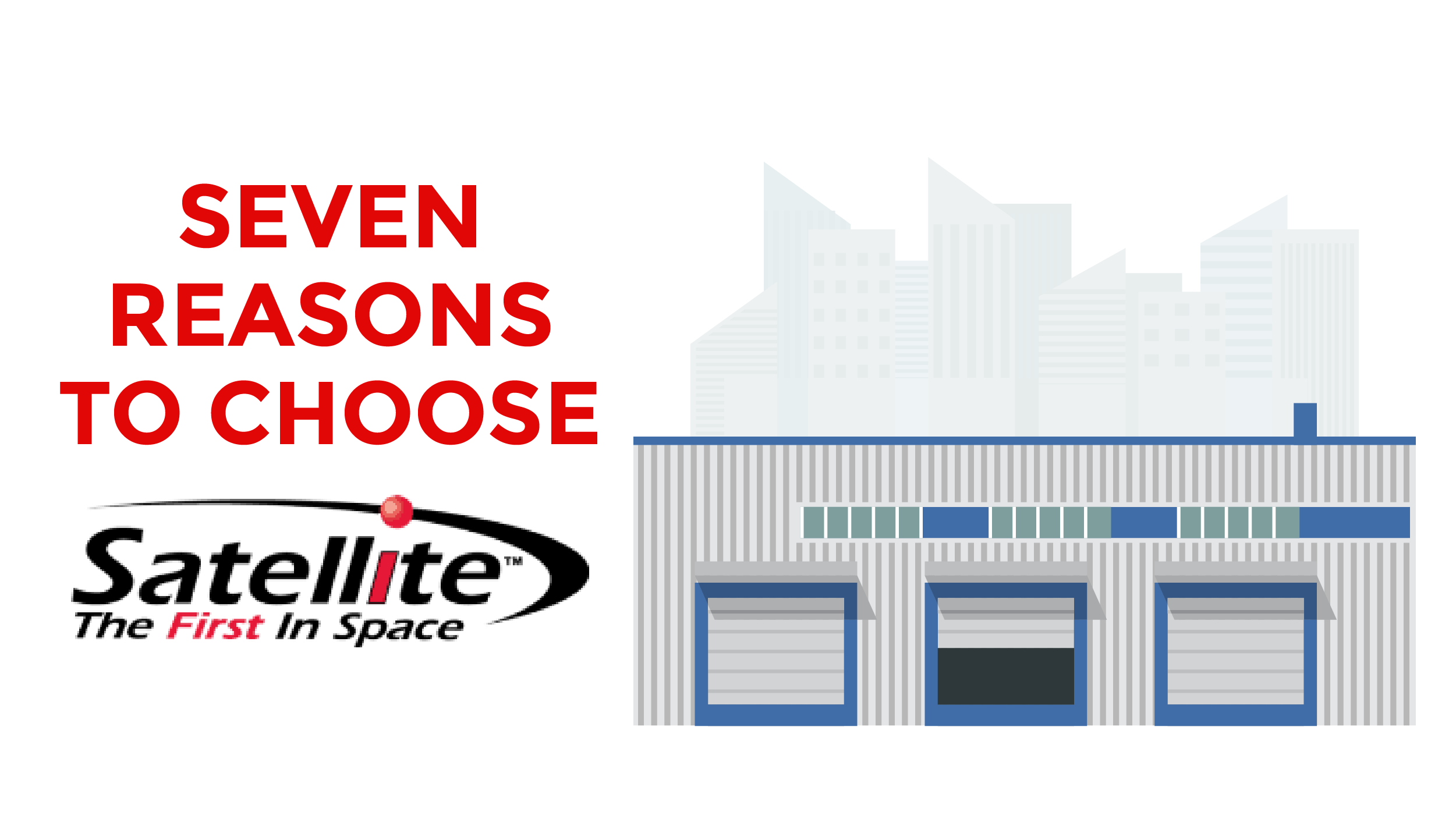 When Al Hilde, Jr. founded Satellite Shelters in 1972, he set the cornerstone and foundation for a company that focused on providing value to our customers. Above all, to provide ethical and honorable service to customers, to offer them quality products and services, and to greatly benefit society's needs, were his top priorities.
Today, Satellite Shelters translates that commitment to service and quality into the guiding principles of our company. These Core Values are the building blocks to why we're The First In Space.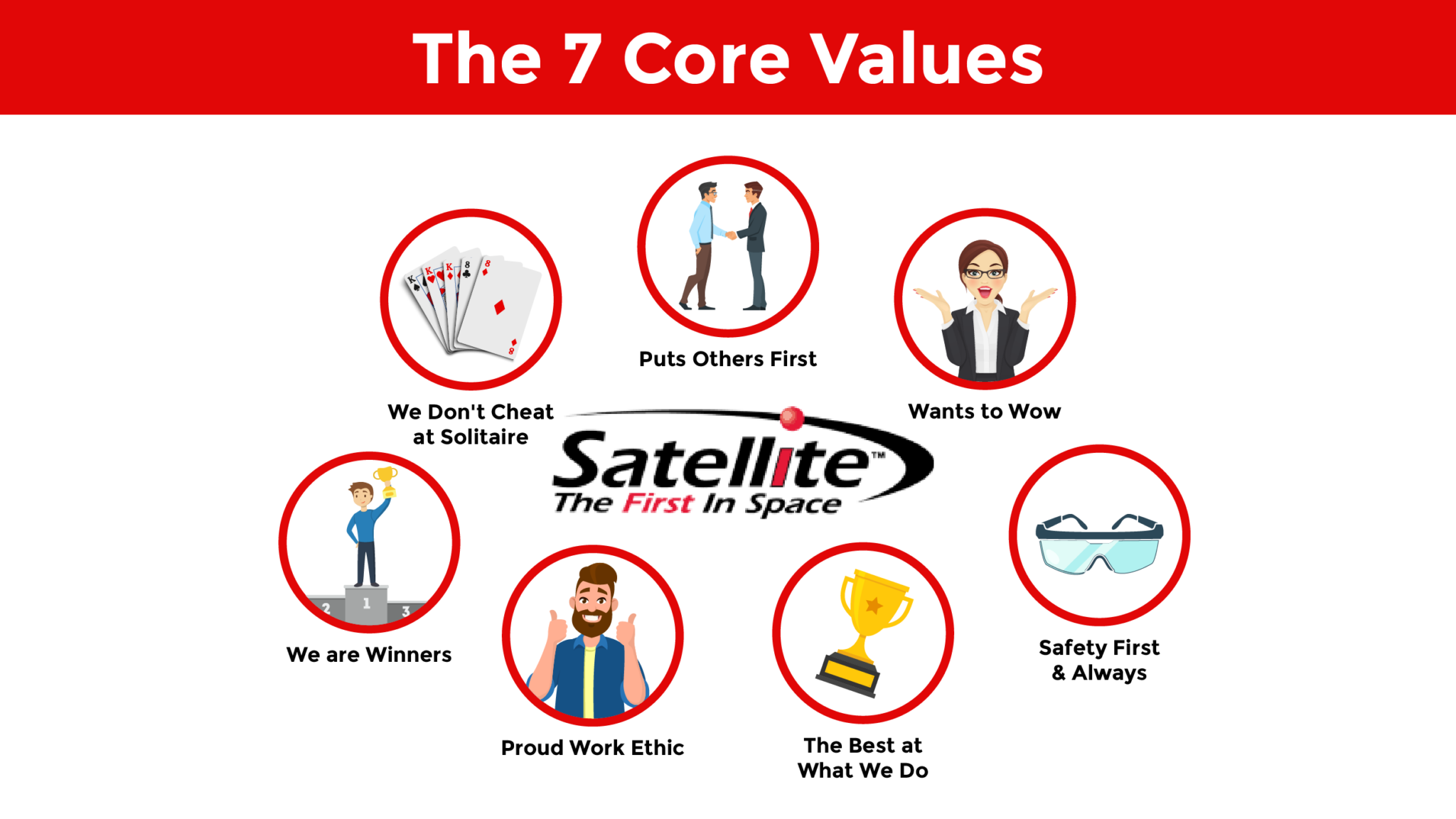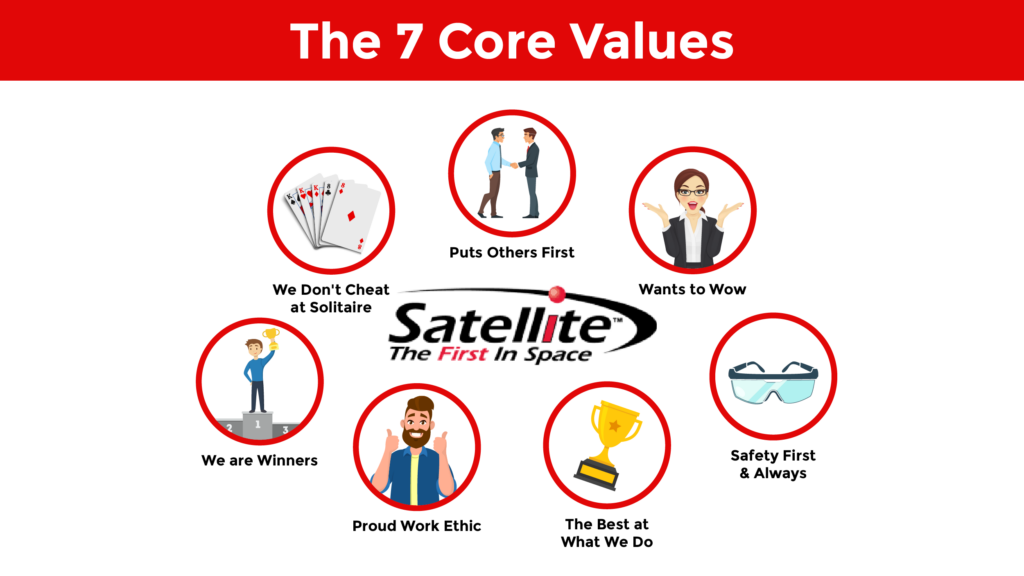 Puts Others First
We genuinely like helping other people while working for the best interests of the company and our customers. We are team players. That's because the secret of forging effective customer and business relationships is to always be mindful of how our policies and practices will impact the people we work with and for. We put our customers' interests at the forefront of our mind and, as a result, help them achieve their goals – leading to continued success for us, too.
Wants to Wow
We look for ways to over perform for our internal team members as well as our external customers by projecting great attitudes and genuinely caring. A great attitude and genuine concern go a long way. In order to create first-class solutions for customers, we need to retain the best and brightest employees. As the building blocks of our company's success, we ensure expectations aren't just met, but regularly exceeded.
Safety First & Always
We believe injuries are preventable. We work together and speak up to make sure everyone gets home safe. Whether it's on a job site, in the factory, or even our offices, we engage in constant communication to keep the workplace safe. Our award-winning commitment to safety doesn't stop when we hand over the keys, either. Construction of our buildings adheres to important codes and regulations so you can be sure your customers and employees remain safe.
The Best at What We Do
We are always looking for ways to get better because "good enough" just won't do. We are knowledgeable about our job duties and confident in our performance. What's better than being good at what you do? Constantly growing and expanding in your abilities. Our constant pursuit of excellence translates to trusted expertise and confidence in our performance.
Five Things We Do Best
Local Solutions: We don't believe in call centers. When you reach out to our offices, you'll always talk to local personnel from your nearest Satellite branch.
New Units: Our fleet of modular offices, classrooms, and structures is one of the newest in the industry.
Flexible Financing: Whether you're looking for rental or purchase options, we offer a variety of methods to pay for both our new or used fleets.
No Hidden Fees: We believe in transparent pricing. That's why we don't charge early termination fees on stock equipment rentals or apply rate hikes if you decide to extend your rental. In addition, we don't charge any fees for paying via check.
Full Circle Provider: Our units include built-in desks, fold-down plan tables, file cabinets, shelving, and more. Plus, furniture, restrooms, and other amenities can be added so your office is ready to go when it arrives on your site.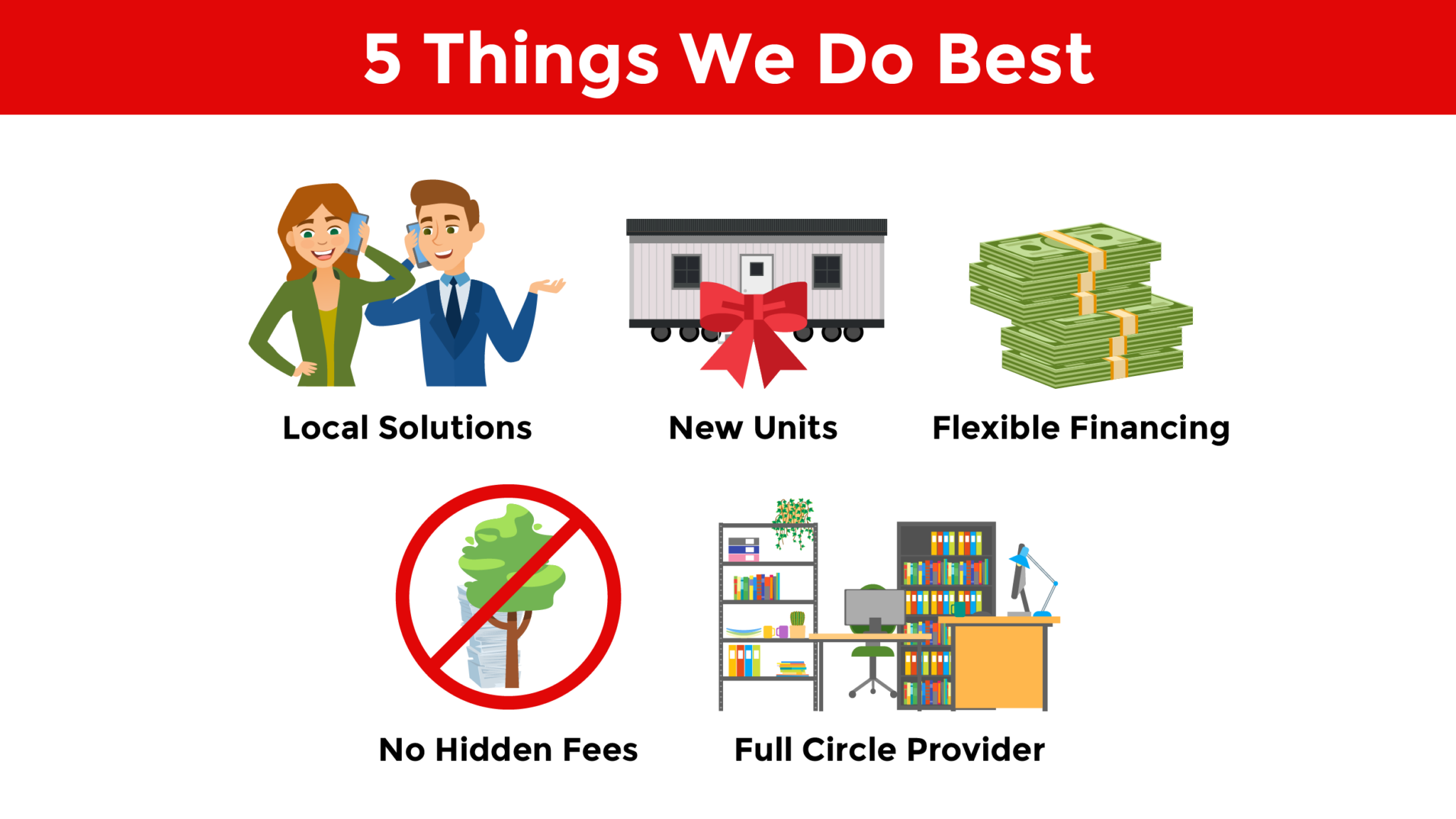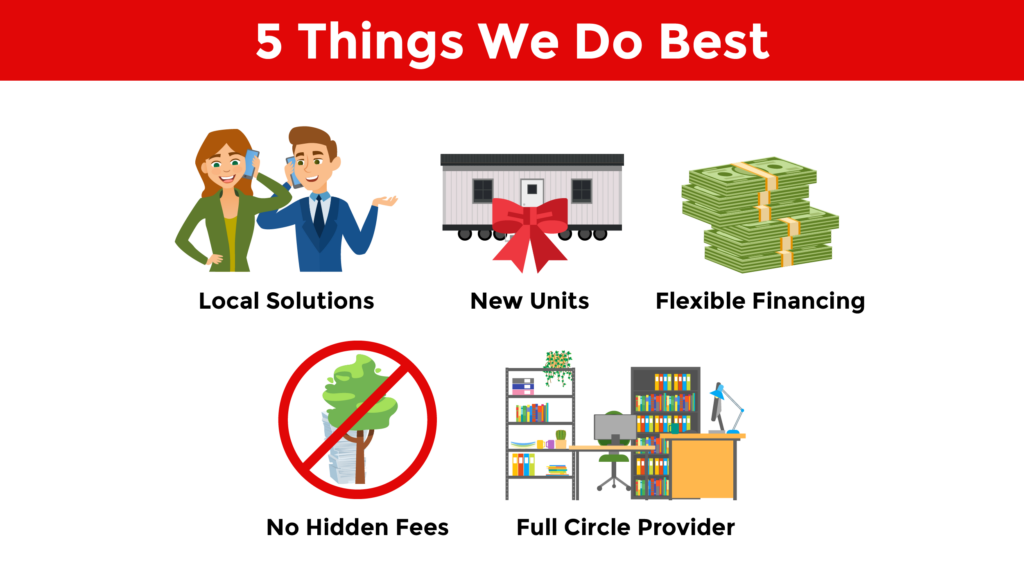 Proud Work Ethic
We are hardworking and dedicated to getting the job done right. We give consistent effort every day and are diligent in the details. It's not enough to work hard. We focus on making sure the job is done the right way on the first go-around. We can proudly stand behind our products and services because we're the industry experts. Schools, universities, construction companies, industrial plants, power plants, and many other organizations trust Satellite to deliver highly customized, endlessly configurable options to meet their modular construction or prefabricated mobile office needs.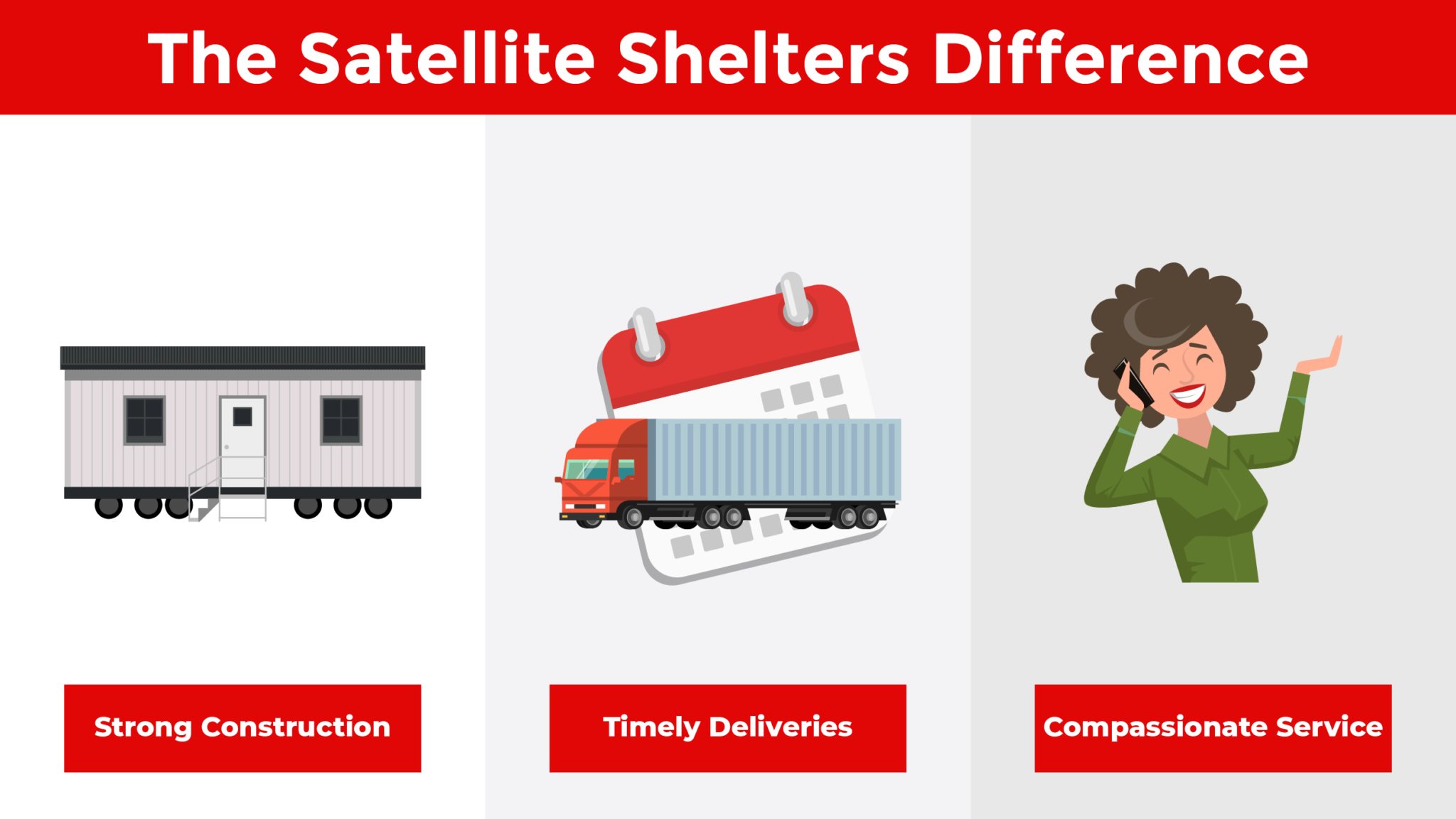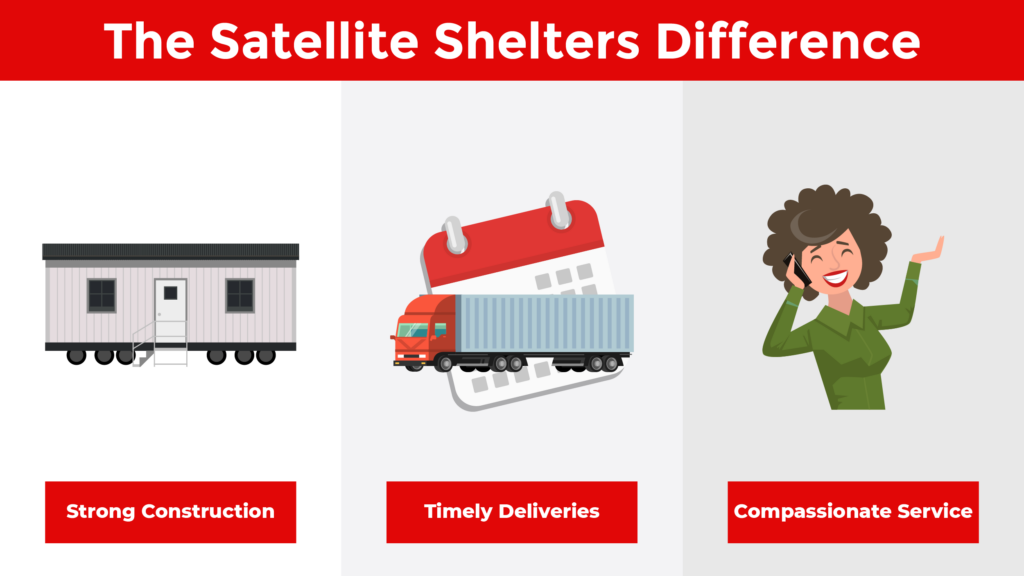 We are Winners
We're passionate about our industry and competitive by nature, which makes each of us a part of the winning team. We believe in our products and their role in helping others succeed. Our drive to succeed allows us to focus on winning through innovation and service.
We Don't Cheat at Solitaire
We have integrity with each other and for each other. We are ethical and honest in all of our actions and do what we say we are going to do. In 1972, our founder, Al Hilde Jr., set forth the standards by which Satellite would operate. His vision and ethics still guide us today: "…to always provide customers with quality products and services; that customer relations are built through fair and honorable transactions and that the company and each employee observe the highest standards of honorable and ethical conduct in all relationships; furthermore, the commercial efforts of the organization shall be beneficial to the needs of society." Basically, when we make promises, we deliver on our words. That's how we've worked since day one, and it's how we'll continue to thrive in the future.
The First In Space
If you're considering modular construction for your project, it's important to partner with a provider you can trust. Our pledge is to deliver the highest-quality products with the best quality service for the most competitive rates. Whether you're in the initial planning stages or comparing multiple bids, let us help. Contact our team today to learn why Satellite Shelters is The First In Space.