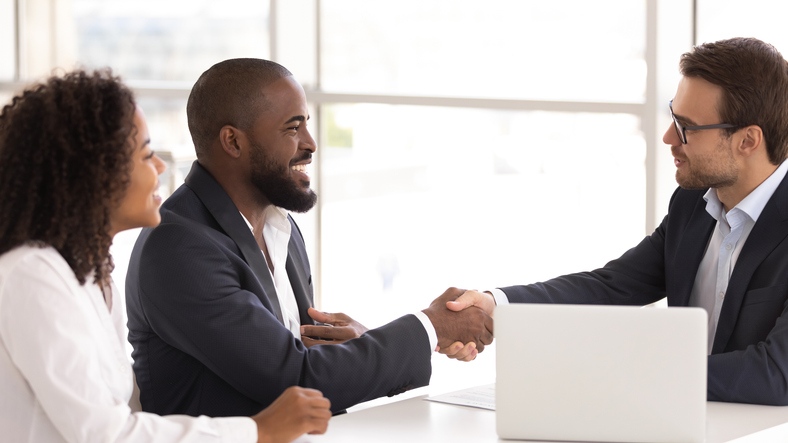 When you choose a provider for your modular construction needs, it's important to consider not just price but every aspect of the process. Ask yourself some of the following questions before committing to partnering with your next modular building provider:
Are you dealing with a reputable company?
Do they stand behind their product?
Am I just a number?
Could I recommend them to a friend or colleague?
At Satellite Shelters, our goal is not just to provide the highest quality buildings, but also the best customer service. Here are five reasons why doing business with Satellite is a smart decision when it comes to your temporary or modular construction project.
Local Service
With 17 branches nationwide, you'll always talk to a knowledgeable, local team member every time you call, whether it's to ask a question about customer service or to place an order with our sales team. Having a local partner on your side means we know your area, city ordinances, and codes, making doing business with us easier. Satellite Shelters is all local, all the time!
New Units and Rigorous Quality Control
Satellite Shelters has one of the newest fleets in the industry. Our new units are nicer, cleaner, and equipped with modernized HVAC systems for your comfort. Interested in a used building instead? Our used structures undergo a rigorous 50-point inspection process every time they come off rent to ensure they're in tip-top shape by the time they get to your site.
Flexible Financing
Whether you're seeking a temporary structure to help with renovations or a permanent solution for your construction needs, we offer both rental and purchase options for every structure in our fleet, new or used.
No Hidden Fees
Sometimes projects take longer than expected, or you end up not needing your structure as long as you thought. When you choose Satellite Shelters, you'll never be charged an early termination fee. There are also no fees for payment by check, and we won't hike your rental rate if you need to extend your rental.
Full-Circle Provider
As you plan for your project, the last thing you want to think about is also procuring furniture and fixtures such as shelving, desks, tables, file cabinets, and more. At Satellite Shelters, we're proud to offer mobile office trailers that include many of these items for your convenience. We can also help you furnish your mobile office with additional specialty products like furniture or portable restrooms, if you need them.
Choose Satellite Shelters for Your Modular Construction Needs
Whether you are a school in need of temporary classroom space during a renovation or a hospital or medical provider in need of quick construction to meet your community's needs, Satellite Shelters pledges to provide the maximum value of customer care and convenient, quality modular construction. If you want to know more about why we're The First In Space, contact your local Satellite Shelters branch today.