Medical Buildings
Modular Healthcare Buildings – a fast cure for solving space dilemmas!
At Satellite Shelters, our team of Medical Sales Managers are experienced in working with hospital administrators, purchasing agents, facility managers, planners, plumbers, electricians, and other general and subcontractors to solve your space issues! We will work with you from pre-bid to post project whether you need temporary or permanent space.
The design of our modular and prefabricated medical buildings can be as simple as a single small modular medical office or medical clinic or to as complicated as a large permanent modular hospital facility that includes several exam rooms, laboratories, medical equipment, and office accommodations. No matter what your budget and time frame, we'll provide you with a quick, cost-effective space solutions according to state and local code requirements.
We specialize in turnkey, precision-crafted construction that includes design/build services and value added products like furniture, medical equipment, and general office supplies. We want to make sure your medical facility is running better than it would with traditional construction.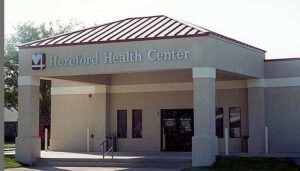 Medical Case Studies:
Satellite Shelters, Inc. will ensure that your level of satisfaction is met with the facility you are looking for in order to accommodate your growing staff and patient needs.
Modular Medical Buildings Include:
To reach a member of our Major Projects team to discuss your project needs, please request a quote or feel free to contact one of the managers directly.