We understand how important it is to provide healthy building options to our customers. That's why Satellite Shelters is proud to provide Portable Classroom Solutions to our customers within school districts that already take advantage of many of the environmentally friendly options outlined below.
Whether you're looking for a few additional classrooms or an entire school, Satellite Shelters can help ease classroom overcrowding and meet your school's growing needs.
Modular Construction, at its core, is fundamentally green and environmentally friendly due to the nature of off-site construction. Check out a few ways that our Portable Classrooms are green:
Portable Classrooms are Factory Built

Construction and Material Waste is significantly reduced
Construction Noise and On-site Traffic is greatly minimized
No Construction Delays because of inclement weather

They are Reusable & Relocatable

Modular Classroom Solutions are built to last through multiple users and need to withstand transportation to your site. Because of this reinforced construction, modular classrooms can be relocated to different sites and still reused as new buildings for these schools after the first use.

They are Flexible & Adaptable

When needs change, modular buildings can be disassembled to add or remove one or more 'modules' quickly in order to minimize site disruptions.

Additional Green Friendly Options & Modifications that can be made to Portable Classrooms:

Motion Sensor Lights, Faucets, Hand Dryers, etc.
Programmable Thermostats
Energy Star Products
Green Label Cleaning Supplies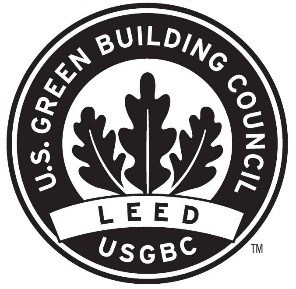 The techniques used in Modular Construction have also been shown to be inherently advantageous in 7 major areas of the USGBC LEED™ rating system:
Less Material Waste
Less Material Exposure to Inclement Weather
Less Site Disturbance
Safer Construction
Flexibility
Adaptability
Built to Code with Shorter Build Times
If you're in need of healthy classroom space, consider Satellite Shelters and contact your local office for more information.
Related Post: How do Portable Classrooms benefit education operations?