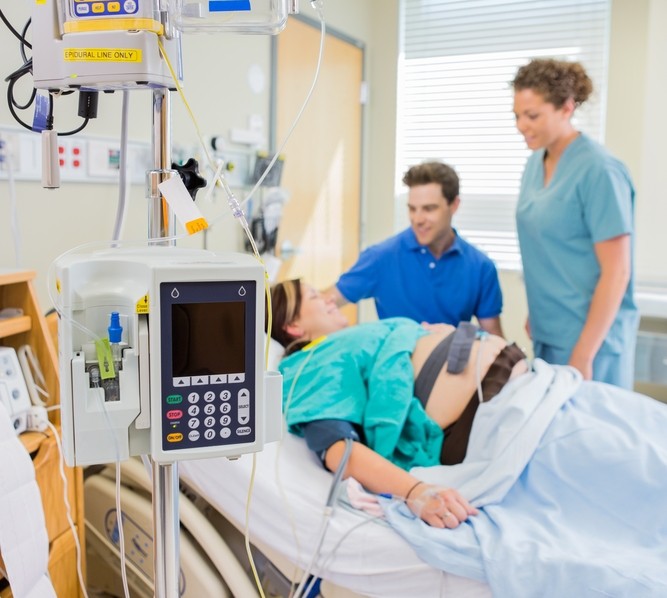 With medical technology expanding rapidly, many hospitals don't have the existing space for new equipment or procedure areas as they work to keep up with advancements in healthcare. With the help of medical modular buildings and the experts at Satellite Shelters, extra space can be up and running in 90 days or fewer, so your clinic can continue providing top-notch care to your patients.
Construction trailers and mobile offices were some of the first uses of prefabricated space. As the need has grown for additional workspace, the modular building industry has answered the call and evolved to meet an ever-changing environment. Modular buildings have been used as classrooms and offices, but advances in construction technology have allowed for their use in the medical and healthcare industry.
Solutions for Hospitals, Therapy Clinics, and More
Satellite Shelters completed a modular building project for a therapy clinic in Tennessee to house hyperbaric oxygen chambers. Even though the hospital had recently built a new multi-story addition and finished renovating much of the established building, it still needed space for the clinic. A site on the hospital's property was selected, the foundation poured, utilities extended, and an oxygen tank was installed in preparation for the arrival of the modular building. Less than 30 days after the delivery of the modular units, the project was completed, and the clinic was ready for its open house.
A similar situation occurred at a Pennsylvania hospital, which wanted to add two nuclear gamma cameras to their equipment—but there wasn't enough room available in their existing building. When Satellite stepped in, a site was selected next to an existing modular building that housed their MRI machine. The foundation was poured, and utilities were extended prior to delivery.
Healthcare and Capacity Concerns
An increase in new patients will be a major concern for hospitals and healthcare providers with the advancing age of the baby boomer generation. Medical professionals now face the daunting task of delivering adequate care and space to accommodate more patients.
Modular Medical Buildings Hold Space for Healthcare
Modular medical buildings can provide hospitals and clinics across the nation with solutions to their growing equipment, patient, and procedural needs. Satellite Shelters has the experience you need to start expanding your hospital, health center, or medical space. Get in touch with your nearest Satellite Shelters branch, or request a quote to discover how we can open up space for your medical buildings and operations!