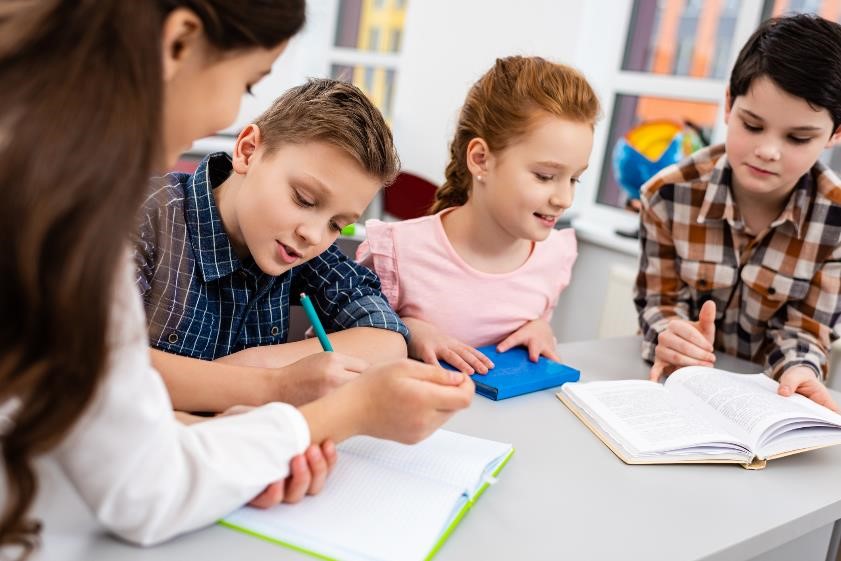 Enrollment at school districts, like those in Dallas, TX, and other parts of the country is rising at a rapid rate. Unfortunately, schools' budgets can seldom keep pace with growing student populations. As administrators look for ways to deal with shrinking budgets and growing class sizes, modular buildings are emerging as a quick, affordable. We've put together these design and decorating ideas to help educators make the most of their portable classroom investment.
Add a Personal Touch
One major issue teachers face is the inability to give each student adequate individual attention. While a portable classroom's smaller size is an advantage, the right layout can give your space an even more personal feel. Consider arranging desks or tables in U-shaped sections or square pods to allow for a sense of connection among students, while giving teachers the ability to move easily between them. Angling desks to create curved rows makes for a more intimate learning experience when room shapes don't allow for grouped seating.
Color Their World
Some educators are concerned that classrooms in modular buildings might feel cold and unwelcoming. Colorful decor and textured fabrics warm up portable classrooms and create a cozy, inviting feel. Plastic bins in primary colors offer an affordable way to organize your classroom and add visual interest. Frame textured fabric or attach it to the walls as a charming alternative to bulletin boards. Colorful rugs from IKEA or your local dollar store make the perfect accents.
Foster Creativity
If space allows, take the cozy vibe a step further by creating a brainstorming area and reading for older students or a play area for younger children. Line a wall or partition with wall decals or wallpaper; a faux library wall depicting shelves full of books is a fun idea. Adde chairs or build a DIY bench with inexpensive or homemade cushions. Kids will love having a place away from their desks for group activities or playtime.
Satellite Shelters Is the Modular Construction Leader
Modular buildings can help your school provide a safe, comfortable learning environment when the budget is tight. While these cost-effective spaces make sensible alternatives to expensive building additions, you can personalize your classroom to enhance the learning experience further. Satellite Shelters provides school districts across the country with secure, weather-resistant, environmentally sound buildings. Contact us today for more information about portable classrooms for your district.