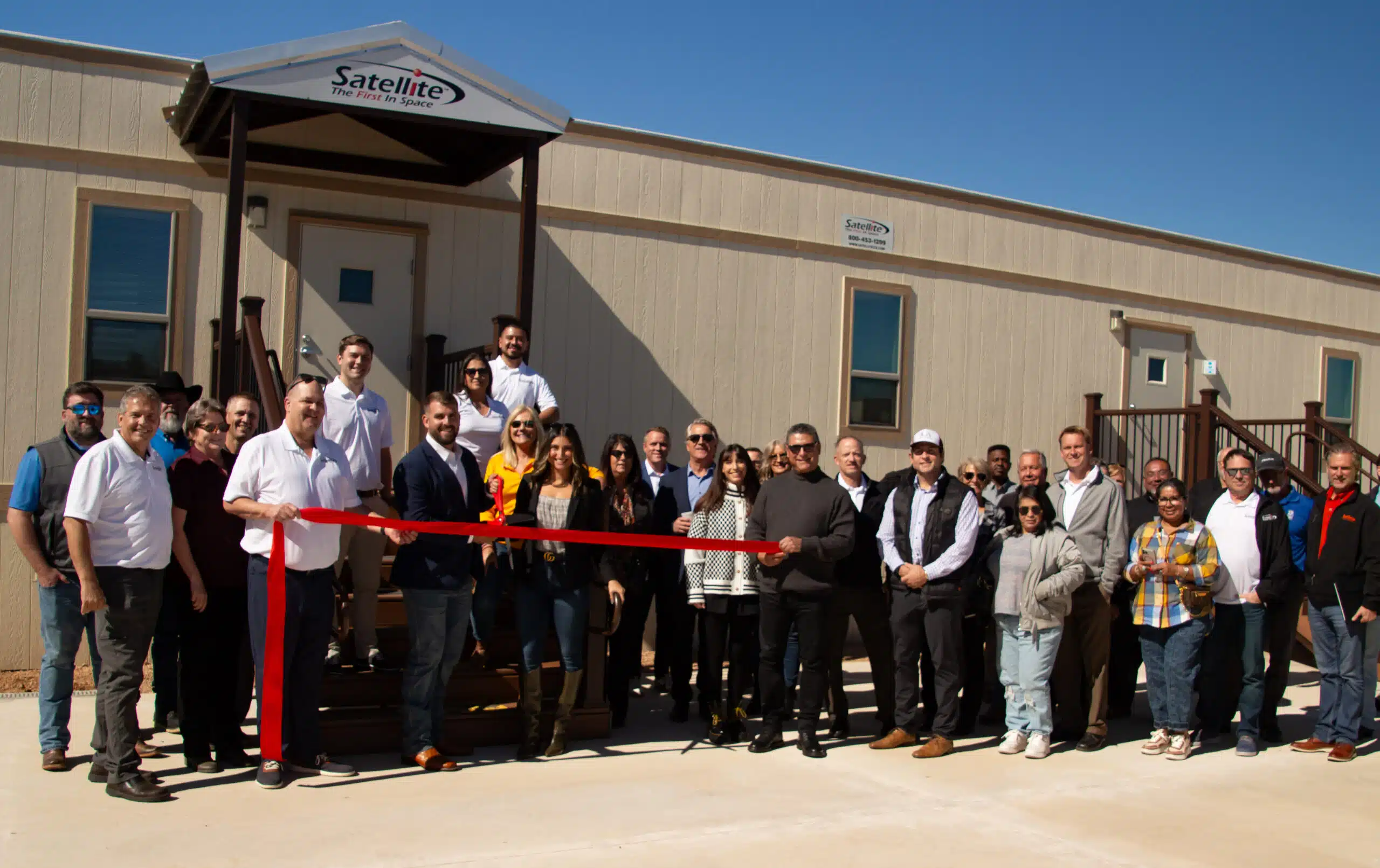 Satellite Shelters, Inc. officially celebrated the Grand Opening of their Austin Branch at 1800 Hur Industrial Blvd, Cedar Park, TX 78613 on Wednesday, November 1st at 1:00 pm. The Austin facility will serve all of the Austin metro area.
Satellite Shelters is a first-class institution in the mobile and modular building sector; offering high-quality products to multiple industries including Construction, Commercial, Oil and Gas, Energy, Health Care, Education, and Government. Their buildings and service abilities can be tailored to the unique needs of each customer.
"Satellite Shelters is an industry-leading organization in modular buildings providing space solutions for any jobsite or location. We are a value-driven organization, taking pride in every task we complete to ensure a safe and quality space is delivered every time.  Our Austin team knows that customer relations are built through fair and honorable transactions, and we are charged with observing the highest standards and actions to get the job done right! "-Matt Hamel, Branch Manager
To learn more about Satellite Shelters, Austin, contact (737) 208-1375.
About Satellite Shelters:
Satellite Shelters, Inc. is a family-owned private business entity supplying mobile offices, permanent and relocatable modular buildings, and storage containers. Satellite has 18 locations across the nation that specialize in purchased, rented, or leased buildings. Units come in a wide range of sizes and floor plans and are equipped with heating and air conditioning, electrical systems, and other comfort options depending on the needs of the customer. Satellite Shelters, Inc. also provides design/build services as a general contractor and can complete a wide variety of modular building projects including modular installation, design/build, and turnkey project services. For more information, visit https://www.satelliteco.com/
Contact:
Matt Hamel, Branch Manager
(737) 208-1375
Media Contact:
Craig Marson, Marketing Manager
(763) 551-7308