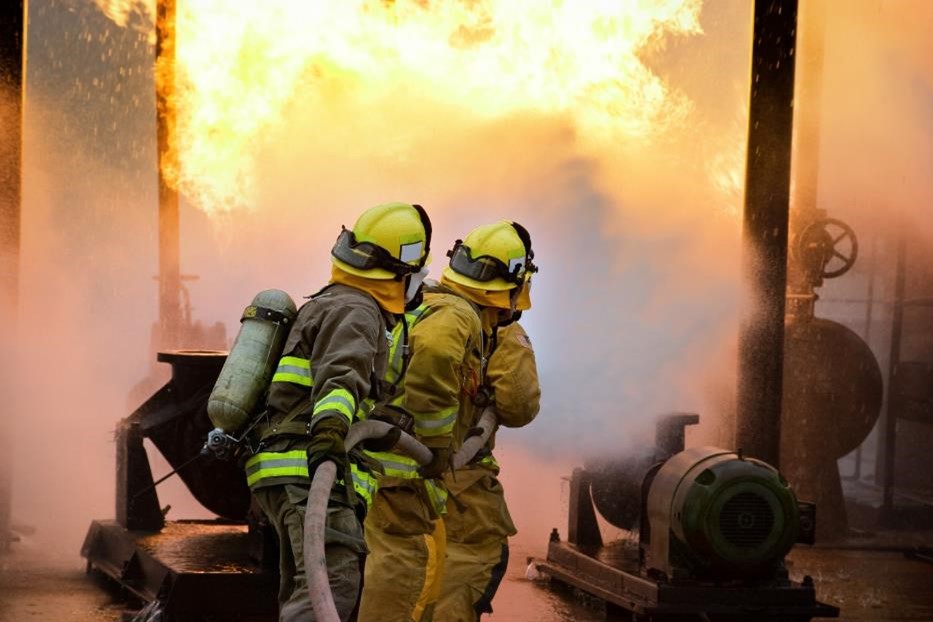 Whether natural or manmade, disasters are unpredictable and can cause immense structural damage. Business owners have a duty to protect their assets, their employees, and their customers in the event of a flood, fire, storm, or other disaster.
While you can't predict or avoid a disaster most of the time, you can do the next best thing: you can be prepared. Hopefully, you won't ever have to use your plans and contingencies. But if you do, you'll be thankful you had them. A disaster recovery plan is one of the most common and helpful ways to prepare for a disaster.
Here at Satellite Shelters, our modular buildings make us one of the disaster recovery companies that can help your business, and we've got some tips on how to help your company prepare a disaster recovery plan.
We want to help you protect your business by having an emergency plan in place.
What Is a Disaster Recovery Plan?
A disaster recovery plan, or DRP, is a formal document that provides directions for what to do when certain disasters or unplanned events occur. In other words, it's a how-to guide for getting your business through the unexpected. Stress levels are often high during and after a disaster, so providing a step-by-step plan ahead of time can help you and your business respond better to a disaster.
A good disaster response plan will include direction regarding several different types of disasters as well as direction depending on the extent of the disaster. It should also include information about:
How to keep employees and customers safe
How to back up and retrieve digital backups of important information
What to do during and after an emergency
Resources for getting your business back up and running
Emergency Response Plans and Business Continuity Plans
"Disaster recovery" is only one way to refer to plans that provide guidance in the event of an emergency or disaster. Other types of plans include emergency response plans and business continuity plans. All three types of plans are interconnected, and sometimes there is significant overlap. In general, emergency response plans are focused on a specific and time-sensitive emergency, while business continuity plans are solely focused on what to do to keep a business running.
Confused? Don't sweat it. If you're a small business, you may not need an official business continuity plan document. But it's important to think ahead and have a plan in mind in the event of a disaster.
How to Create a Disaster Recovery Plan
There's a lot to think about regarding your disaster recovery plan. You'll need to consider evacuation, shelter-in-place, lockdown, communication notifications, roles and responsibilities, and more. Fortunately, there are many helpful online resources to help you create a disaster recovery plan.
The Federal Emergency Management Agency (FEMA) recommends creating an Emergency Response Plan so everyone on your team knows what to do in the event of an emergency, and has an extensive library of documentation to help you do so. Additionally, the Occupational Safety and Health Administration (OSHA) has information on how to train for and prepare for emergencies, hazards, and disasters, including specific types of natural disasters.
While you can create a document yourself, you don't have to. Ready.gov is a government website designed to prepare for and respond to emergencies, and their emergency response template is a great place to start.
Spread Awareness
Once you've created a disaster recovery plan, your job isn't quite done. No disaster recovery plan or emergency response plan is complete without proper training of your staff. Drills are an important part of disaster preparedness, and though they take time, your employees will be glad that they're prepared if something unthinkable does occur.
Additionally, a disaster recovery plan isn't a static document that you can write and forget. Make sure to revisit your plans frequently. Ensure that the tactics are up to date, all relevant safety hazards are addressed, and that new employees are aware of the plans.
After the Disaster
Recovering from a disaster can be even harder than the disaster itself, as it takes a long time, a lot of energy, and sometimes a lot of capital. Fortunately, there are ways that you can help your organization through a disaster. You'll want to be sure to assess damage as quickly as you can as well as make sure your lines of communication are open to employees. Good leadership is an invaluable part of disaster recovery.
But what do you do if your working space is destroyed or damaged? Satellite Shelters has your solution: modular construction.
Modular Buildings for Temporary Space
Satellite Shelters can be a part of your business' disaster recovery efforts with our portable buildings. Unlike traditional buildings, modular buildings can be constructed quickly in a factory and installed onsite in a fraction of the time. Our modular buildings can therefore be a great tool for businesses and nonprofits who need a temporary or semi-permanent space. In the event your building needs to be reconstructed entirely, Satellite is here to help you plan and design your new building.
Our modular buildings can be used for:
Offices
Portable classrooms
Emergency health clinics
Activity space
Temporary church or meeting spaces
And more
Plus, we also offer a variety of used modular office buildings, which can be installed even faster than our standard modular building projects.
Make Satellite Shelters a Part of Your Disaster Recovery Plan
Satellite Shelters provides a wide range of modular buildings, including everything from temporary office trailers to custom modular construction. A good emergency response plan includes both an emphasis on how to weather the storm (sometimes literally), but it also includes contingencies in the case of property destruction.
We're here to help with your modular building needs, whether you need them because of a disaster or just as a part of your business' growth strategy. Request a quote online today to get started.