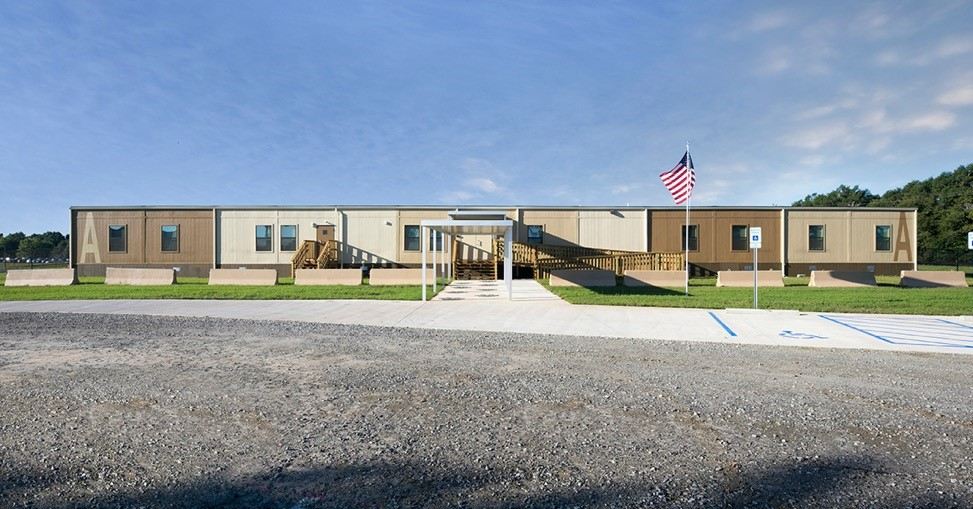 While a growing student population is a positive sign for any college or university, limited building space can make educating a larger number of students difficult. When traditional construction is time-consuming and often expensive, what other options are available for growing colleges and universities?
Satellite Shelters has the solution: modular buildings. Using modular swing space for higher education can help colleges and universities provide more room for students to learn and to take the next step in their lives.
What Is a Modular Building?
Modular buildings get rid of the strict, traditional step-by-step construction approach by using "modules." Modules are individual building sections that are constructed separately and then later assembled together for your project. Because these modules are constructed in a factory-controlled environment, you can reap many benefits of modular construction.
Many industries—including government, industrial, and medical—already use modular buildings for quick expansion. Discover how modular buildings can provide the solution for your campus expansion, too.
Benefits of Modular Buildings for College Expansion
From saving time to the ability to reuse or relocate them, modular buildings quickly and efficiently provide universities and colleges with the temporary or permanent campus space they need. There is a wide variety of benefits to investing in modular buildings, especially for secondary education programs.
Budget-Conscious
When your incoming freshman class is the largest on record, you need quick, affordable solutions. Our modular space experts work with you during the project analysis phase to identify the scope and budget of your project. Whether you're interested in purchasing or leasing a modular building or seeking a more customized solution, we can work within your budget to create a cohesive learning space for your students.
Modular buildings can be used for traditional college classroom settings, expanded lab space, or sports equipment storage, so determining your space needs is the first step in taking a proactive approach to managing your budget.
Diversifying Options
For the past several months, unforeseen circumstances have required colleges and universities to reassess their plans for the upcoming school year. Modular buildings can offer alternatives to university administrators when deciding how and where to place students and staff. In an ever-changing environment, modular buildings provide a quick turnaround when your campus needs to react to rapid change. Modular construction can be up to 50% faster than traditional construction, so it's easy to see why modular buildings are the preferred method of adding education space quickly.
Flexibility
Modular building construction also offers flexibility for students' campus commute. While traditional construction requires months of blocked walkways and closed roads, most of modular construction happens offsite, limiting disruptions to the community. Plus, unlike traditional buildings, modular buildings can be reused, relocated, or expanded. You might not need the buildings for socially distanced learning environments next year, but they can easily transform to become administrative offices or to meet other department needs.
Contact Satellite to Find a Modular Solution for Your University
No matter the reason your college or university needs alternate space for cultivating the futures of its students, modular buildings are an affordable, flexible, and diverse solution. Keep expanding the future of your institution. Contact your nearest Satellite Shelters branch today to get started!