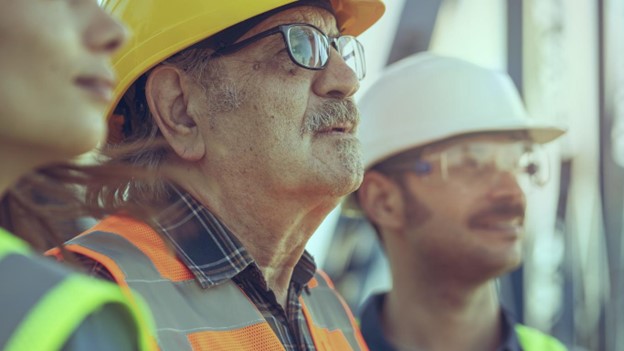 The last few years have been unprecedented in a variety of ways. A global pandemic, shipping and logistics woes, labor shortages, and more have affected businesses and forced entire industries to adapt.
Fortunately for the modular building industry, the demand for space, modular buildings, and construction is still growing—with more and more industries willing to engage in nontraditional tactics to fit tight budgets and even tighter timelines.
Here at Satellite Shelters, we've been at the forefront of the growing modular building industry for a long time. Let's discuss the state of our industry, where we've been, and where we're going, with special insight from Steve Danielson, Vice President of Operations at Satellite Shelters.
Modular Construction During a Pandemic
The COVID-19 pandemic is the type of global event that will be analyzed for decades to come. It single-handedly brought much of the world to a halt in March 2020 and has continued to impact nearly every part of the broader construction industry.
According to the 2021 Annual Report from the Modular Building Institute—an international nonprofit trade association focused on the modular industry—overall demand for construction dipped in 2020 compared to 2019. The full year-over-year decline in construction starts fell to 18.3% after a fourth quarter year-over-year decline in construction starts of 22.3%.
And while non-residential building construction starts saw the largest year-over-year decreases, the unique benefits of modular buildings have helped the modular industry navigate these troubled waters. "Our industry has continued with strong demand before, during, and after the pandemic," explains Steve Danielson, Vice President of Operations here at Satellite Shelters. "Employers used modular buildings to add space to socially distance their essential workforce."
Danielson explains the specific markets served by the modular building industry have continued to see demand, as more and more companies seek the cost-effective nature of modular buildings. He states, "Today, demand for modular buildings remains strong in the markets served by our industry including construction, industrial, green energy, commercial, and education."
While the world continues to recover from the effects of the pandemic, the modular building industry is well-positioned for success.
Economic Factors and Modular Building Construction
Macroeconomic factors pose both big opportunities and dangerous risks for the modular building industry. "A healthy economy allows us opportunities to serve our industry," Danielson points out. "Capital investment into commercial projects, industrial sites, green energy, and education is a driver in our industry."
But, as Danielson discusses, the modular building industry is uniquely positioned to pivot even if the economy falters. "One of the benefits of our industry is that we can adapt to the changing needs in markets we serve quickly. No matter what size the construction project, it is necessary to have office space for the duration of the project. In addition, the ability to deliver space on short notice, in cases of natural disasters for example, continues to be a strength for the industry."
One of the economic factors that has helped and will continue to help the modular building industry is re-usable buildings. The Modular Building Institute terms these as "relocatable buildings," and the relocatable nature of these buildings provides benefits to both modular building operators and clients. Per the Modular Building Institute, a typical relocatable building will be moved, on average, seven times.
Drivers in the Modular Construction Industry
What factors are affecting the modular building industry? It's more than fair to say global supply lines are one big factor. From materials to transportation labor, Danielson says the supply chain must be considered. "Consistent with many other industries, we continue to see a longer than usual lead time to build product."
But, again, the modular building industry is uniquely capable of navigating the storm. "We have many options to work around supply chain challenges, such as new and used purchase options, as well as rental and lease options. And while material pricing is another factor we will continue to monitor, we are not alone. This is a challenge many industries are facing today."
While the world is struggling with supply chain issues, the modular industry is looking towards alternative energy. Energy alternatives, such as wind and solar farms, present an interesting opportunity for the modular building industry to step in and make an impact.
The Future of the Modular Building Industry
The future is bright for the modular building industry. The Modular Building Institute predicts more and more construction products will shift away from traditional construction techniques and towards modular ones:
"If history is any indication, we will see a significant shift towards modular and off-site construction techniques over the next five years as greater numbers of the skilled labor force retire. The construction industry will (and must) evolve into a more industrialized and automated process – it is just inevitable. Every major industry has undergone this same transformation. The construction industry is the last holdout while clinging to a lost cause. The companies that build modular now and build it into their strategic plans will be more successful sooner."
As a result, it's on the modular building industry to shoulder additional weight and continue to bring the construction industry into a more efficient future.
Satellite Shelters is at the Forefront of Modular Construction
Satellite Shelters is The First in Space™, and we've got the experience in the modular building industry to prove it. We provide our customers with mobile offices, custom modular buildings, portable classrooms, and more. Request a quote or contact your nearest Satellite Shelters location today.