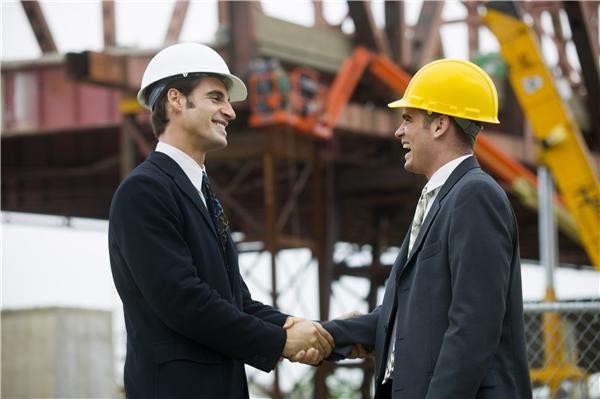 Every company has unique needs when it comes to the space we work in. With unique needs come one-of-a-kind solutions. Modular buildings and mobile offices provide an array of possibilities for your building project. From trailers and s-plex buildings to custom modular buildings, Satellite Shelters can design & build a solution to your space needs quickly and with your budget in mind.
Once your company has chosen modular construction for their building, it's time to select the right modular solution for your project. Satellite Shelters has the information you need to make an informed decision, as well as an online size guide with illustrations of our products, 360-degree tours, information about features, and more to help you get a feel for your new space.
Types of Modular Buildings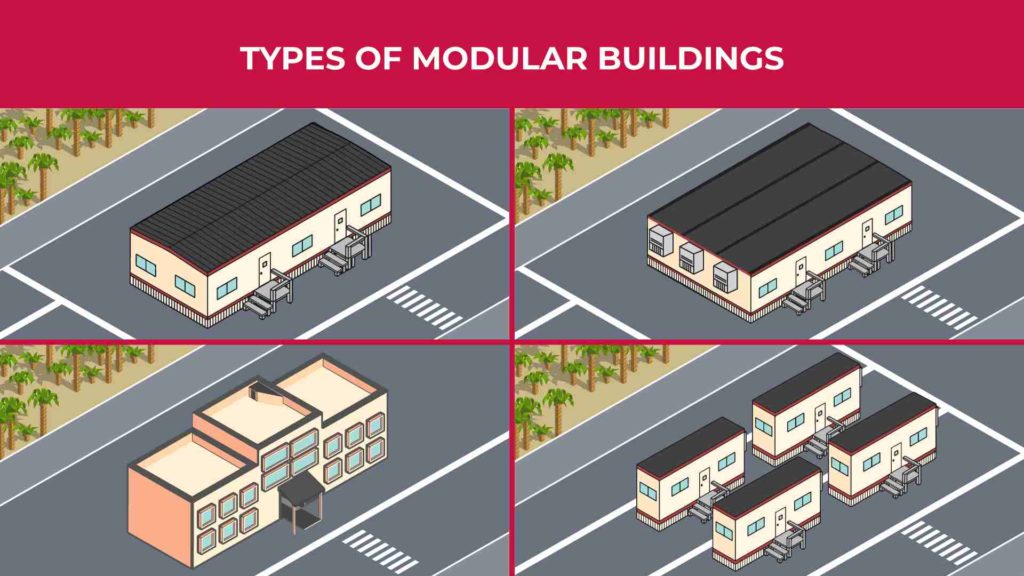 There's a misconception that modular buildings are only for mobile offices, temporary buildings, or cookie-cutter constructions. The truth is that modular buildings can be as complex and customized as you want, even including multi-story buildings. Here at Satellite Shelters, we provide several types of buildings, focused on our customers' needs. These buildings include: mobile offices, s-plex modular buildings, custom modular buildings and portable classrooms.
Mobile Offices
Also called portable trailers, mobile offices are used in a diverse range of industries. These easily configurable units allow you to expand and change your workspace quickly and can function best as temporary buildings for job sites. They can be ordered in a wide variety of sizes—from 8×24 to 24×60—and can be purchased, leased, or rented. Standard features include:
Tile floors and drop ceilings
Built-in desks and file cabinets
Planning table
Electric HVAC systems
Aluminum or wood exterior siding
Additionally, ADA and non-ADA restrooms are a configurable option and can be added if you need them.*
S-Plex Modular Buildings
S-plex modular buildings are designed for quick construction and maximum flexibility. They're a perfect fit for long-term projects and semi-permanent applications, whether big or small. S-plex buildings are constructed from at least two modules that are each 12 feet wide and 56 feet long. With three individual module designs, you can mix and match as you need and, best of all, easily expand your building by adding another interior unit. S-plex buildings can include:
Private offices
ADA restrooms
Open area for cubicles or meeting space
Electrical HVAC systems
Empty junction boxes for communication lines
Custom Modular Buildings
If you need something that a mobile office or s-plex modular building can't provide, custom modular buildings are the solution for you. Each building is designed and built to your specifications at our partner factories and delivered to your construction site. Custom modular buildings offer the fast construction times of modular buildings and combine it with the full customization that a traditional build would provide. We can accommodate:
Multiple stories
Complex layouts
Personalized exterior finishings
And more
What's your budget?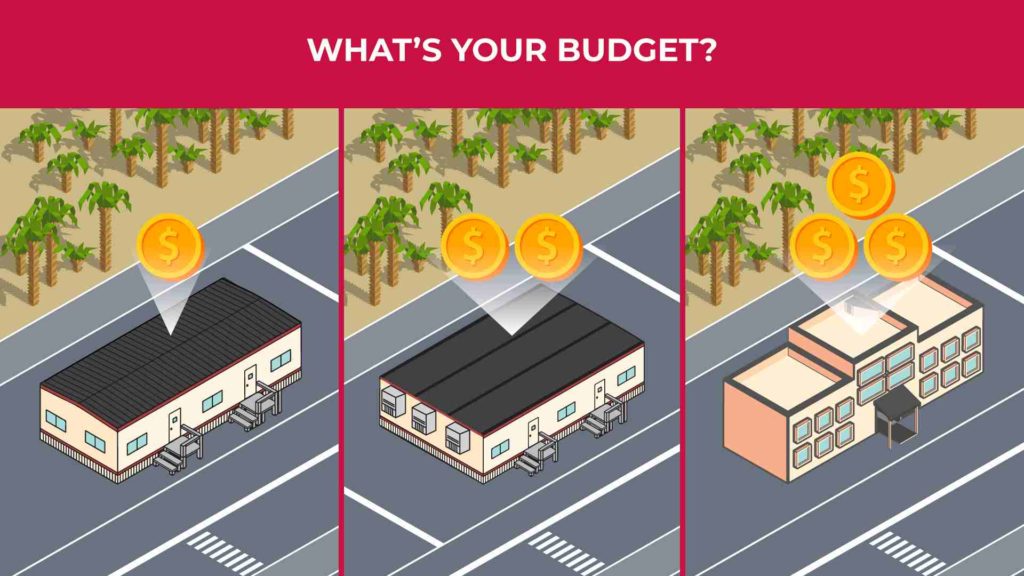 Nailing down a budget is imperative to determining which modular solution is right for you. Decisions you make during your project will be guided by the budget you set and will help you narrow down which options are realistic. Determining your budget at the beginning of a project helps save you time and helps you be realistic when designing your new building.
When setting your budget, you'll need to consider a few things. First is your organization's budget for the project. Consider not only the type of building you want, but the features and furnishings that will go into it. If you're deciding between different build sites, weigh the pros and cons of each location and the site prep that may need to be done, as this can significantly impact your decision and your budget.
Should you need help setting your budget, contact your local Satellite Shelter office. We can help put together some cost estimates for you and inform you and your organization about which options can work for you.
What are you using it for?
Different building uses require different features and sizes, as well as state, city, and local building codes. A job-site mobile office won't meet the requirements of a school and vice versa. What you use your building for will guide the construction process and what you can expect to spend.
At Satellite Shelters, we've built high-quality modular buildings for clients in a wide variety of industries, and we have the experience in working with the specific code requirements. Some of our more common industries include:
Schools and Portable Classrooms
With schools around the country rapidly running out of space for their students, modular buildings and portable classrooms are an increasingly attractive solution. Portable classrooms feature HVAC systems, optional ADA restrooms, vertical sliding windows, and more.
Government and Military Buildings
No matter if it's a temporary building or a semi-permanent solution, Satellite Shelters has experience with government building code requirements. State, local, and federal governments need space for their services, and modular buildings are a great solution.
Medical Buildings and Clinics
With growing needs in healthcare and dwindling budgets, it's more important than ever to have medical facilities that are up to par. Modular buildings provide an efficient way to construct and erect imaging facilities, treatment rooms, administration offices, testing facilities, vaccination clinics, and more.
How long do you need the modular building?
Every construction project has a shelf life. Whether you're looking to acquire a trailer to put at a temporary job site or create semi-permanent portable classrooms that will last for a few years, the length of time your modular building will need to stand is a major factor in selecting which modular building to choose.
In general, our modular buildings are ideal for the following lengths of time:
For short-term solutions: mobile offices
For medium-term solutions: s-plex modular buildings
For long-term solutions: custom modular buildings
Other things can and will factor into your decision. If you're looking for a permanent or semi-permanent solution but don't have the budget for a custom modular building, a mobile office will still work. If you have the budget for a custom modular building but your needs fit better with an s-plex building, that could be a better solution for you.
If you and your organization are looking to stretch your dollar even further, consider buying one of our previously owned buildings in our used fleet. The available buildings in our fleet varies by service area and trend toward mobile offices, but a used building could be a particularly economical option that still ticks all your needed boxes. Check out our used inventory for more used modular buildings in your area.
Use Our Helpful Online Size Guide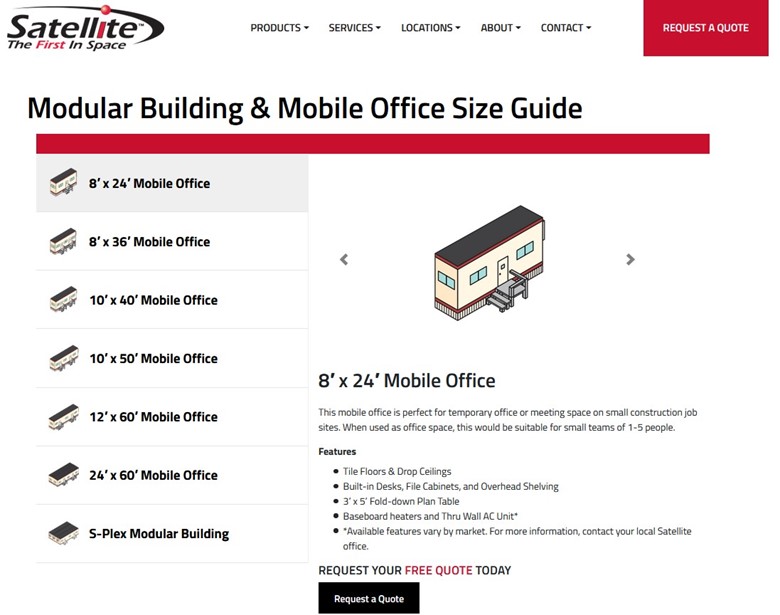 We've created visual aids through our online size guide to help our customer make informed decisions about the options available to them in a modular building. You'll be able to find:
Illustrations of the different sized buildings we offer
Virtual 360-degree tours of the buildings
Descriptions for each building's ideal use
Standard features and feature options for each building size
Need more information? Simply select the "Request a Quote" button on the size guide, and we'll be in touch.
Satellite Shelter can Provide Your Modular Building Needs
No matter your budget, your industry, or how big of a building you need built, Satellite Shelters can provide the exact modular building that will suit your needs. If you're still not sure what kind of building will suit you best, our team of local experts can help you out with any questions you may have. Simply contact your nearest Satellite Shelters office today!