Modular Building Design and Build Services

Satellite Shelters offers modular building services that include project analysis, modular building design, construction and turn-key services. Our main priority is you — the customer. By working and communicating with you through each step of the construction process, we can ensure that your specific needs are covered.
Our Major Projects team consists of highly skilled and seasoned staff who know the ins and outs of the modular building construction process. Their bottom line is to define your needs and wants, so you experience a seamless, hassle-free process. From project design to construction, everything is executed with your input.
During the project design phase, we review site conditions, permitting and other construction requirements. We also document the design, engineering and construction development that will take place on-site.
When we reach the on-site construction, you can expect an efficient process. We provide additional temporary modular buildings and swing space to make it as comfortable for you as possible.
Then, while on-site, we can also provide other temporary modular buildings and swing space to make the construction process more comfortable and efficient.
The Design / Build Process:
Define wants and needs with the customer's stakeholders
Anticipate and identify possible issues
Outline project scope and budget
Site analysis and site conditions are reviewed
Acceptance of your customized Satellite modular building solution
Document development for design, engineering, and construction of the modular building and site work
Permitting and other construction requirements completed
Modular building design is built in a factory-controlled environment
Foundations and other site work are completed during modular building construction
The customized modular building is delivered to and assembled on customer's site
Exterior and interior of modular building is finished while site work is completed
Other Value Added Products such as office furniture and equipment are delivered and installed
Keys and ownership are transferred at the project's completion (turn-key services)
Satellite Shelters is your Modular Building Design / Build Services Partner!
The Satellite Shelters Major Projects Team has knowledge and experience in the aspects of pre-construction, modular construction permitting and planning, modular engineering, and project management. We can act as your General Contractor, or work with one you already have, for the length of your entire project. From standard to custom buildings, we will ensure that our modular building design services are satisfactory!
Meet Our Major Projects Team!
"I joined Satellite Shelters in 2008 and am very proud to be part of this team. I have been in the Modular Building Industry for 20 years."
"I have spent my career working in the Construction Industry with the majority of my time at Satellite. It has been very rewarding working to develop and provide space for the various industries and customers that we do business. Satellite provides a positive work environment with an emphasis on customer satisfaction."
Brandon Bryant
Major Projects Sales Manager
Email: BrandonB@satelliteco.com
Download Brandon's vCard
"I am a 20+ year industry veteran who has found my niche at Satellite Shelters providing permanent and temporary modular buildings to both the US Military and the US Department of Energy. The majority of my customers require turn-key solutions which allows me to differentiate Satellite's products and services from other competitors."
"I have been with Satellite Shelters since 2006 managing all aspects of the Modular Building Process. I have experience working on single- and multi-story buildings within several different industries ranging from government and education to industrial and medical."
"I have experience with a wide variety of projects serving various industries across the US including education, construction, government, and commercial businesses. Satellite Shelters has provided me with a strong foundation to work from with the flexibility to meet my client's objectives in a mutually beneficial way."
"Over my many years in commercial modular construction, I have worked with clients across a variety of industries to provide temporary and permanent turn-key modular building solutions. From healthcare and education to government and commercial, Satellite can solve your space needs. I am very excited to be part of the Satellite Team and work with a group of construction professionals focused on complete customer satisfaction."
"I joined the Satellite Shelters Major Projects team in February 2015 and am responsible for project management and the estimating process through project completion. I have experience in all phases of modular design and development including estimating and project management of large projects associated with the Medical, Petrochemical, Educational, and General Business industries."
"I joined Satellite Shelters in August 2018, but have 25+ years of modular building experience before that. What attracted me to this company was the people. They truly live the Company's seven core values of puts other first, wants to wow, safety first and always, the best at what we do, proud work ethic, we are winners, and we don't cheat at solitaire. At Satellite Shelters, the customers are happy and the employees are happy too."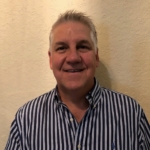 Brian Leonard
Major Projects Business Development Manager
Email: BrianL@satelliteco.com
Download Brian's vCard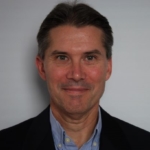 Dan Zielinski
Major Projects Business Development Manager
Email: DanZ@satelliteco.com
Download Dan's vCard
"During my 20+ years in the Modular industry, I've held positions working locally as a Territory Sales Manager, regionally in the Major Projects Manager role and nationally as a Strategic Accounts Manager. I joined Satellite in late 2018 and the reason was simple. They truly value their customers and employees. They are committed to my professional growth and treat everyone like family."