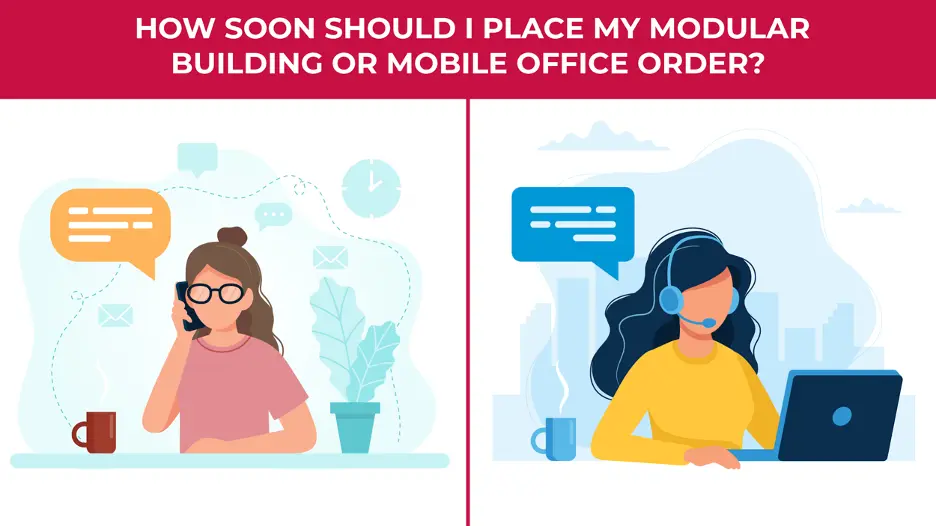 Modular buildings are an ideal space solution for a wide variety of industries and specific needs. They can be built faster than traditional construction and are typically less expensive. Best of all, modular buildings aren't simply a cookie-cutter solution to your space needs. Buildings can be customized to your specific requirements with the features you need to make your space work for you.
Just how quickly can modular buildings be built? How soon should you place your order for your modular building or mobile office? The timeline of your building is dependent on a number of factors. Depending on your order requirements, Satellite Shelters can get your building on-site in a matter of weeks. See the factors that can affect building speed and construction time in our guide below.
Factors That Affect Build Speed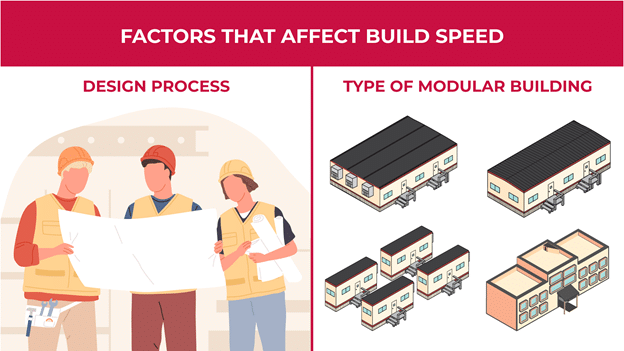 Not all modular buildings are the same. Satellite Shelters provides everything from simple mobile offices to custom, permanent modular structures. Construction factors for your desired modular building affect how quickly it can be erected at your site.
Design Process
The modular building design process is a large factor that affects how quickly we can get your modular building or mobile office up and running at your construction site. The design process can take as little time as one week—or longer, depending on your organization's needs and decision-making process.
At Satellite Shelters, our process features three steps:
Project Analysis: What's your budget? What building type do you need? Do you need a new build or can you use something from our existing fleet?
Project Design: What do you need in a floorplan? What features does your project need?
Project Construction: What permits need to be acquired? Do you need a turnkey solution or just the building construction?
The more complex your building needs, the longer the design process generally takes. This portion of the project cannot be skipped, as determining budget and figuring out what you need is a requirement before we get started constructing your building. This ensures you get exactly what you need, within your budget and on time. So, if you want your building sooner, a concrete idea of what you want will help speed up the process!
Type of Modular Building
Together with the design process, the type of modular building you'll need will also affect how quickly it can be built. Modular buildings aren't a one-size-fits-all product, and Satellite Shelters provides different sizes and styles of modular building solutions for different needs. These are the five main building types Satellite Shelters offers.
How Long Do Modular Buildings Take to Build?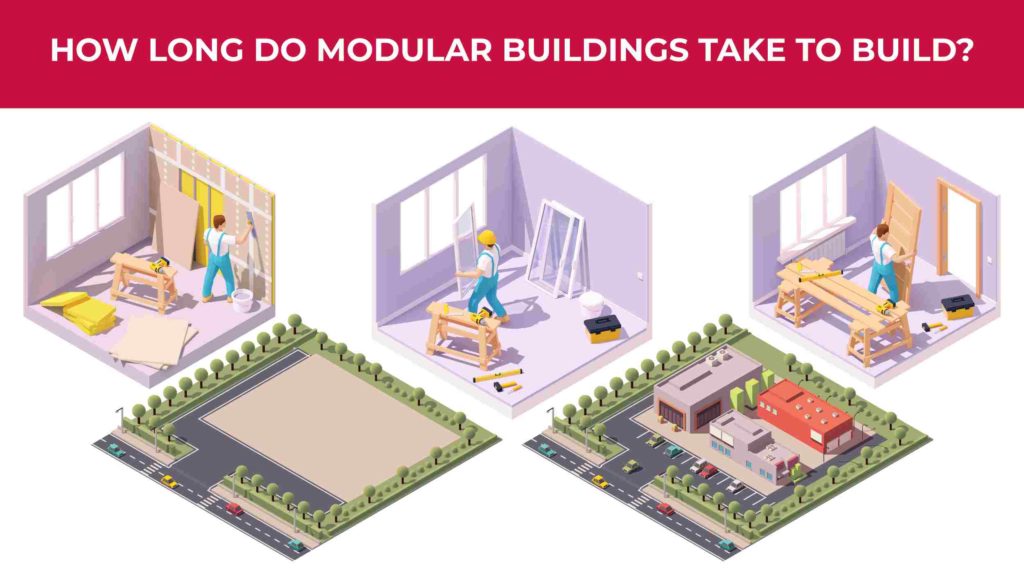 Modular buildings' main advantage over traditional construction is how quickly a building can be constructed. As we've already discussed, your project timeline varies based on need, but modular projects typically save between 35-50% of the time it would take to build a traditionally constructed building.
Used Modular Building Fleet
Another advantage of modular buildings is the ability to lease a used building. Leasing a used modular building further cuts down on construction costs and timeline. Satellite Shelters has a fleet of previously used buildings that can be used again. These buildings tend to be mobile offices or other standardized buildings. While you will be subject to building availability in your market, this is the fastest way to get a building installed. Used buildings can be up and running within a few weeks, depending on your site accessibility.
New Modular Construction
While every project varies, the average time for construction for a new modular buildings is as follows:
Leased buildings, minimal customization: 3-4 weeks
Custom modular products: 8-12 weeks (for design, procurement, and build)
Full turnkey solution: 16-26 weeks (including site development)
Why Modular Buildings Take Less Time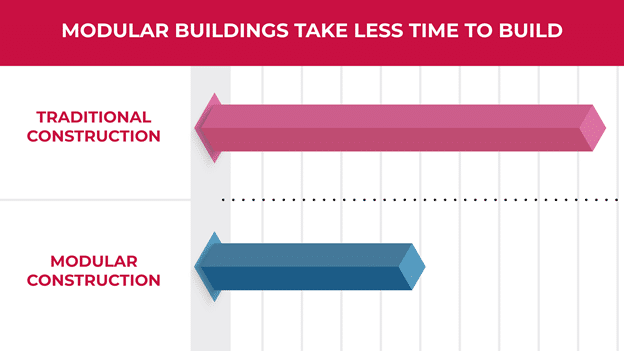 Modular buildings take less time to construct, but why is that the case? It's simple. In traditional construction, the "critical path," or path of construction for any given project, is linear. In other words, certain pieces of the construction must be finished before others can be started. For instance, you can't get started on building construction until the site is fully developed.
In modular construction, however, the critical path is nonlinear. In other words, portions of the project can be worked on simultaneously. While foundation and utility work is taking place, the construction of the building itself can be done in the factory.
Satellite Shelters is the First in Modular Space
Here at Satellite Shelters, we're often asked when buildings can be completed and how far in advance customers need to order their mobile offices. The answer to those questions depends on your needs. The shortest modular building projects are measured in weeks—not months—and that advantage simply can't be matched by traditional construction.
Are you searching for a fast solution to a construction need for your company? Satellite Shelters can help. With locations throughout the United States, Satellite Shelters has worked with a variety of clients for projects both straightforward or highly customized, and we can help you, too. Simply contact us today for more information and to speak with a modular building expert.