Modular Building Design and Build Services

Satellite Shelters offers modular building design / build services that include project analysis, modular building design, and construction and turn-key services. We work with you during each step of the construction process to make sure your needs and details are covered.
Our Major Projects team consists of highly skilled and seasoned staff who know the ins and outs of every aspect of the modular building design and modular construction process.
We communicate every step of the way so that you enjoy one point of contact to ensure that you'll end up with a modular building construction that you want.
Then, while on-site, we can also provide other temporary modular buildings and swing space to make the construction process more comfortable and efficient.
The Design / Build Process:
Define wants and needs with the customer's stakeholders
Anticipate and identify possible issues
Define project scope and budget
Site analysis and site conditions are reviewed
Acceptance of your customized Satellite modular building solution
Document development for design, engineering, and construction of the modular building and site work
Permitting and other construction requirements completed
Modular building design is built in a factory-controlled environment
Foundations and other site work are completed during modular building construction
The customized modular building is delivered to and assembled on customer's site
Exterior and interior of modular building is finished while site work is completed
Other Value Added Products such as office furniture and equipment are delivered and installed
Keys and ownership are transferred at the project's completion (turn-key services)
Satellite Shelters is your Modular Building Design / Build Services partner!
The Satellite Shelters Major Projects Team has knowledge and experience in the aspects of Pre-Construction, Modular Construction Permitting and Planning, Modular Engineering, and Project management. We can act as your General Contractor, or work with one you already have, for the length of your entire project. From standard to custom buildings, we will ensure that our modular building design services are satisfactory!
Meet Our Major Projects Team!
Chuck Walen
VP Major Projects
Email: ChuckW@satelliteco.com
Download Chuck's vCard
"I joined Satellite Shelters in 2008 and am very proud to be part of this team. I have been in the Modular Building Industry for 20 years."
"I have spent my career working in the Construction Industry with the majority of my time at Satellite. It has been very rewarding working to develop and provide space for the various industries and customers that we do business. Satellite provides a positive work environment with an emphasis on customer satisfaction."
Randy Rebers
VP Sales
Email: RandyR@satelliteco.com
Download Randy's vCard
Brandon Bryant
Major Projects Sales Manager
Email: BrandonB@satelliteco.com
Download Brandon's vCard
"I am a 16 year industry veteran who has found my niche at Satellite Shelters providing permanent and temporary modular buildings to both the US Military and the US Department of Energy. The majority of my contracts call for turn-key solutions which allows Satellite Shelters to differentiate our product and services from other competitors."
"I have been with Satellite Shelters for 9 years managing all aspects of the Modular Building Process. I have experience working on single- and multi-story buildings within several different industries ranging from government and education to industrial and medical."
Jon Dubel
Major Projects Sales Manager
Email: JonD@satelliteco.com
Download Jon's vCard
Ralph Ramon
Major Project Sales Manager
Email: RalphR@satelliteco.com
Download Ralph's vCard
"I have experience with a wide variety of projects serving various industries across the US including education, construction, government, and commercial businesses. Satellite Shelters has provided me with a strong foundation to work from with the flexibility to meet my client's objectives in a mutually beneficial way."
"Over my many years in commercial modular construction, I have worked with clients across a variety of industries to provide temporary and permanent turnkey modular building solutions. From healthcare to education, government to commercial, Satellite can solve your space needs. I am very excited to be part of the Satellite Team and work with a group of construction professionals focused on complete customer satisfaction."
Todd Hastings
Major Projects Sales Manager
Email: THastings@satelliteco.com
Download Todd's vCard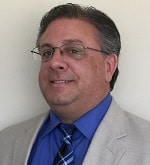 Chris Brown
Major Projects Sales Manager
Email: ChrisB@satelliteco.com
Download Chris's vCard
"I am excited to be a part of the Satellite Shelters Major Projects team and grow our market in the North East, covering Pennsylvania, Delaware, Maryland, New Jersey, and New York. I first started in the modular building industry in 2002 and have experience with all phases of modular construction projects including design, development, and project installation. I'm proud to be representing Satellite Shelters and always strive to provide first-rate customer service and a quality finished product."
"I joined the Satellite Shelters Major Projects team in February 2015 and am responsible for project management and the estimating process through project completion. I have experience in all phases of modular design and development including estimating and project management of large projects associated with the Medical, Petrochemical, Educational, and General Business industries."
John Whitmire
Director, Project Management
Email: JohnW@satelliteco.com
Download John's vCard