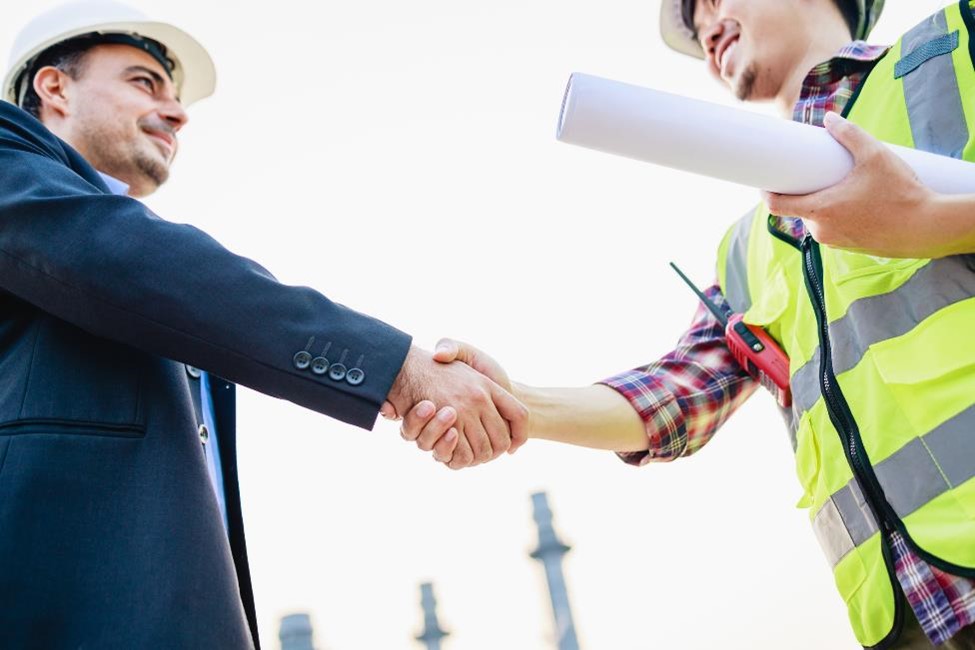 Finding additional space for your project or organization can be a long process, with many things to consider such as logistics and financing. But here at Satellite Shelters, we're proud to provide straightforward pricing and a flexible financing options fit for your business. Modular buildings are cost-efficient and customizable, and we think that it should be equally easy to order what you need with minimal surprises.
Explore your solutions for purchasing a modular building for your organization, and if you have further questions, contact your local Satellite Shelters branch.
How to Buy a Modular Building
Modular buildings save your organization time and money because of how quickly they can be built and installed. Satellite Shelters provides three ways to acquire your modular building: via purchase, rent, and lease. And in addition to those three options, you can often choose between new and used buildings.
Please note that not all of our products are available used, and note that used modular building inventory can vary by time of year and by region.
Modular Buildings for Purchase
One purchase option for your modular building order is to simply buy your building outright. This can be done for all of our modular building products, and is the most common option for custom designed modular buildings. You may purchase new or used modular buildings, mobile offices, school buildings or portable classrooms. Whatever your space requirements, you can count on Satellite to provide safe, quality buildings for you.
Modular Buildings for Rent
In addition to purchase, you can choose to rent your modular building. When renting your building, you are simply paying for the space you receive—as well as any other specialty products—for as long as you need. Once you're done with your rental, contact us for retrieval and we'll pick up your portable building or buildings for you.
Our rental availability is diverse and changes quickly throughout the year.We are typically able to accommodate short turnarounds, but by providing more lead time your rental options increase greatly. A minimum of 30 days' notice is preferable, read our "How Soon Should I Place My Modular Building or Mobile Office Order" blog to learn more about ordering different types of buildings.
Modular Buildings for Lease
In addition to outright purchase and rent, Satellite Shelters provides modular buildings for lease. There are two main types of lease contracts, with a third type available for qualifying government entities:
Operating Lease – A short term lease whereby the lessee can acquire the use of equipment for a fraction of the useful life of the asset. Installation and de-installation of the equipment is generally not included in the lease and is billed at time of service.  At the end of the lease term the lessee has the option to return the equipment, extend the lease or purchase for the Fair Market Value of the equipment.  Ownership does not transfer unless the lessee opts to purchase the equipment after the initial term of the lease.
Capital/Finance Lease – The full value of the equipment is financed over a set lease term.  A transfer of ownership of the equipment is made at the end of the initial lease term.   This lease can be structured with a $1.00 or 10% residual.  The lease may include installation cost of the equipment.
Municipal Lease – Reserved only for municipalities. The full value of the equipment is financed over a set lease term.  This lease must be structured with a $1.00 purchase option at the end of the initial term. A transfer of ownership of the equipment is made at the end of the initial lease term.  The lease may include installation cost of the equipment.
Transparent and Straightforward Pricing
Flexibility, transparency, and exceptional customer service are important when choosing a modular building provider. In addition to our flexible purchase options and wide inventory, Satellite Shelters is committed to providing first-class experience for your business. No matter how large your organization, you can rely on us for:
Transparent pricing—What you see is what you get. Our prices are upfront, and our sales team is candid about the cost of your project from installation to retrieval.
No hidden fees—Some companies hide fees in their contracts that can bite you later. But with Satellite you can rest assured that we provide upfront costs so there are no surprises when the bill comes. For stock equipment rentals, we don't charge early termination fees or sneak in rate hikes if you decide to extend your contract.
No call centers—Satellite Shelters staffs our branches with local experts, and there's no middleman between you and our company.  You get a local expert in your area ready to serve you.
Satellite Shelters: Your Modular Building Partner
Construction projects are a big investment for a company, but the process doesn't have to be cloudy. Satellite Shelters helps you see your project clearly – from the type of building you need, to finance and the details, like what furniture & amenities. When you rent, lease, or purchase from Satellite Shelters, you're not just getting the best modular buildings and office trailers on the market—you're getting unmatched flexibility and the support that comes from our expert team.
Best of all, acquiring your modular building is easy. Request a quote online today to get started!
Tags
You Also Might Like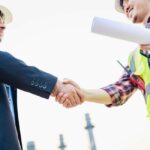 Transparent and Fair Pricing for All