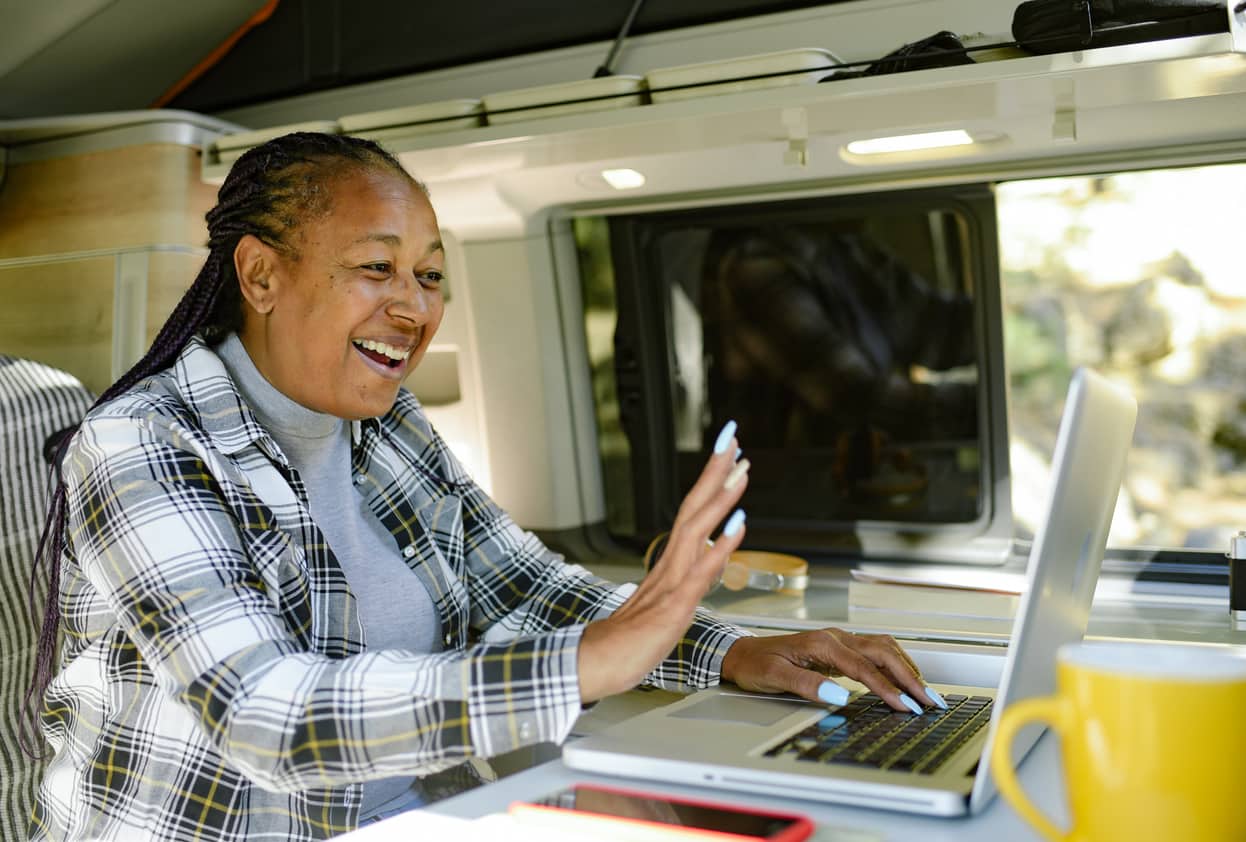 In the digital age, virtual tours provide an immersive and accessible way to explore spaces of all kinds. Whether the location you need to see is too far away to visit, not yet built, or unable to be seen in-person for whatever reason, virtual tours can help.
Mobile office trailers—a versatile solution for various workspace needs—are no exception. Virtual tours of mobile office trailers can enable businesses to make more informed decisions about their workspace needs. 
In this blog, Satellite Shelters breaks down the process and benefits of taking virtual tours of mobile office trailers before renting or purchasing one. Additionally, we'll explore the various features and applications of mobile office trailers for businesses.
What Are Mobile Office Trailers?
Before we get into discussing virtual tours of mobile office trailers, we should begin with the basics. Mobile office trailers are portable, customizable units designed to serve as temporary or auxiliary office spaces. They are a great choice for construction sites, real estate, small businesses, company relocations, and other industries where a temporary workspace is necessary on a tight timeline.
What Can You Use Mobile Office Trailers For?
Depending on the size, mobile office trailers can be used for quite a lot of workspace needs. For example, Satellite Shelters offers 8×24 spaces, perfect for small businesses or construction job sites , all the way up to 24×60 spaces that provide more space for a larger team. A few more common uses of mobile office trailers include administrative space, security stations, blood donation or first aid centers, washroom facilities, and more. 
A 360-Degree View
Satellite Shelters offers virtual tours of our mobile office trailers where you can click and drag to view the entire unit without leaving the comfort of your home. Our virtual tours offer 360-degree views of both the exterior and interior of our mobile office trailers so you can decide if the space looks right for your business.
Explore Exterior Features
Start your virtual tour with the exterior of our mobile office trailers. Once you select your size preference, you can click and drag to view the entire exterior of the unit. This will highlight the units' dimensions and any additional features such as stairs, ramps, and wheelchair accessibility options. 
Step Inside
Once inside the unit (figuratively speaking), you'll be able to explore our clever use of space and thoughtful design. This part of the tour will showcase the unique interior layouts available, which can include private offices, open workspaces, conference rooms, restrooms, and storage areas. Also, you can view a mockup of the interiors as furnished so that you can get an idea of what it will look like once you start filling it up with office supplies!
The Benefits of Using a Mobile Office Trailer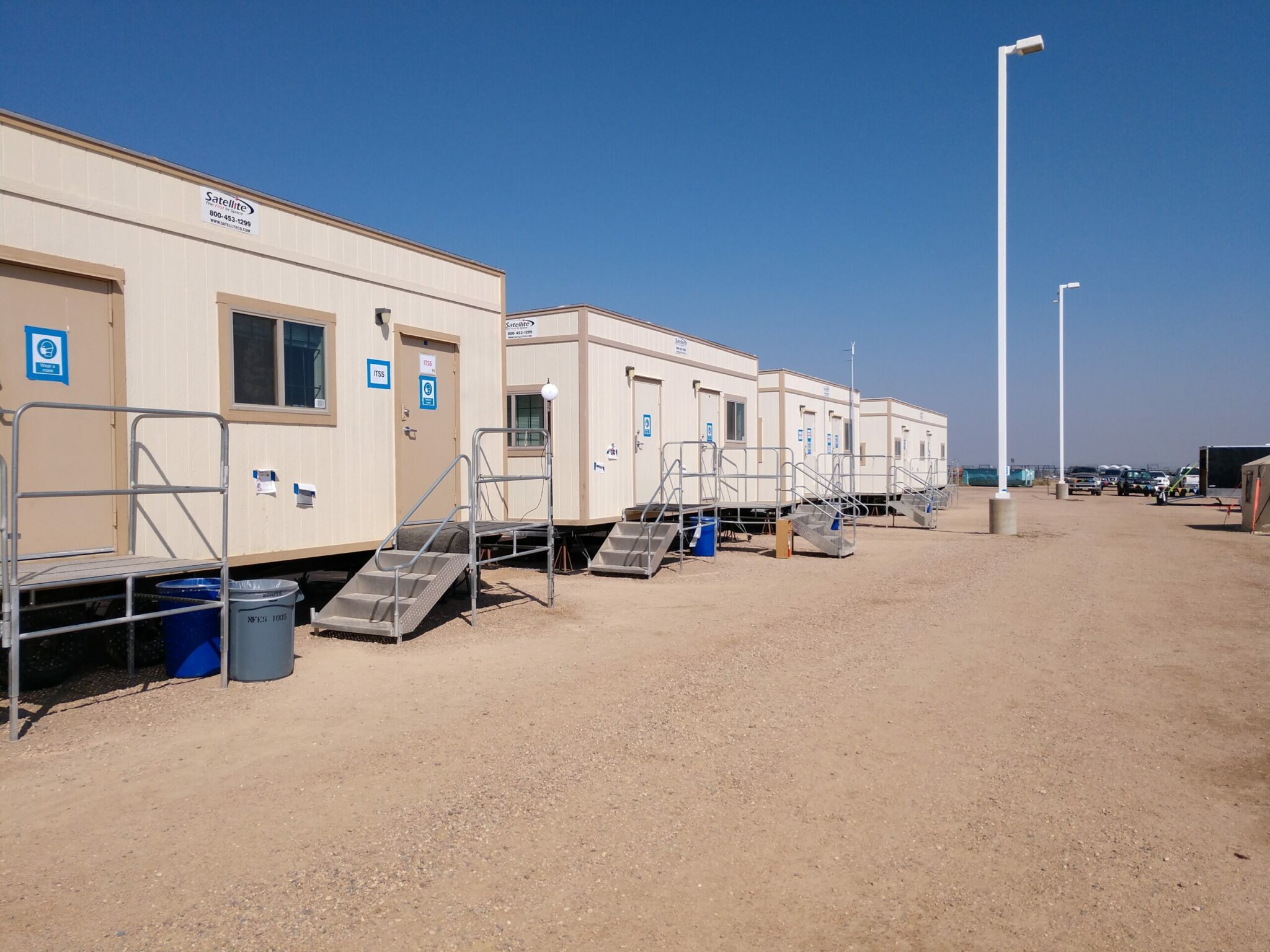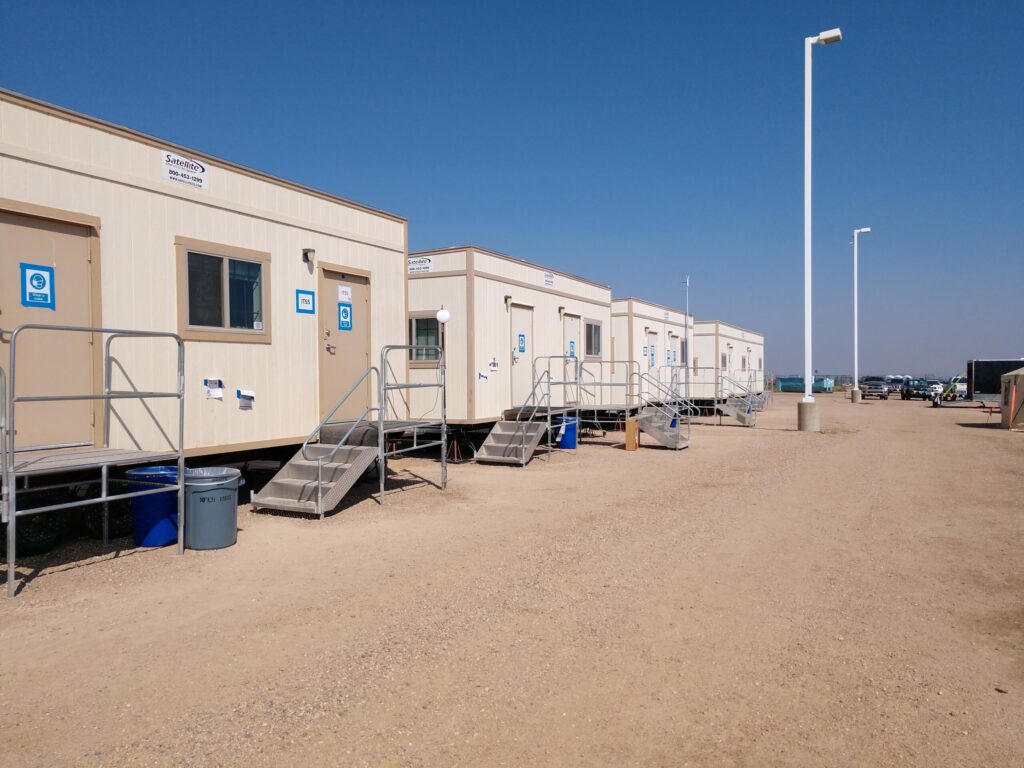 Mobile office trailers have a variety of benefits and features that make them a perfect option for businesses and companies looking for extra space. Let's talk about a few of them!
Easy Setup and Relocation
One of the major advantages of mobile office trailers is their mobility—hence the "mobile" part! These units can be easily transported to different locations and set up quickly, making them a convenient option for projects that require frequent moves or any last-minute or urgent needs.
Cost-Effectiveness and Time-Efficiency
Compared to constructing permanent office spaces or renting expensive buildings, mobile office trailers offer significant cost savings and time-efficiency. Mobile office trailers offer a lower initial investment, reduced construction time, zero land acquisition costs, lower maintenance costs, and short-term lease options. All of these benefits can save you money and time in the long run!
Versatility in Applications
Beyond traditional office work uses, mobile office trailers have various applications across different industries. These adaptable units could be used for temporary classrooms, medical clinics, retail spaces, construction, voting centers, and many more uses. Whatever you can think of, we're sure a mobile office trailer can be used for it. 
Customization Options: Tailoring to Your Needs
Among many other benefits, mobile office trailers offer abundant flexibility in customization. With a variety of unit sizes—ranging from 8×24 to 10×40 to 24×60 and beyond —mobile office trailers provide you with the freedom to customize your office space to fit your business requirements. 
Book a Virtual Tour and Rent Your Mobile Office Trailer From Satellite Shelters Today
Whether you need a temporary workplace as you manage a major transition or just some additional space for your company, mobile office trailers offer a practical and efficient solution. At Satellite Shelters, we offer mobile office trailers in different sizes with various amenities. We know that different businesses have different needs, and we are here to accommodate your individual business needs so you find the perfect space for you.
Experience the convenience, flexibility, and innovation that mobile office trailers can bring to the modern workspace. Contact us to get a quote and learn more about how our range of mobile office trailers is the right solution for your business.
You Also Might Like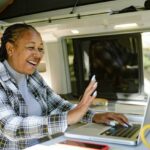 Virtual Tours for Mobile Office Trailers