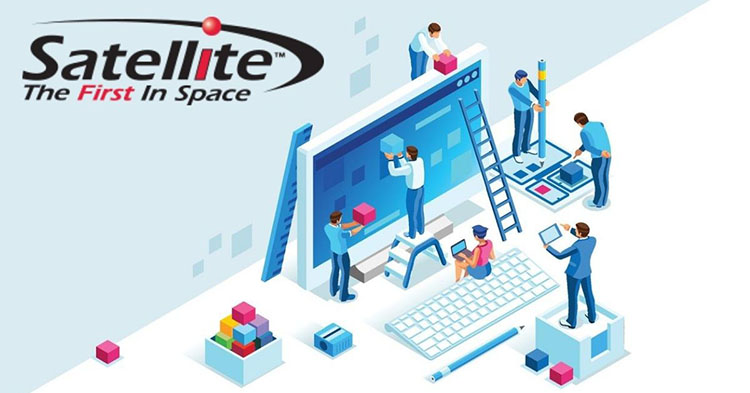 Since 1972, Satellite Shelters has provided industry-leading modular construction and design across the United States. Whether your business needs mobile offices, portable classrooms, or modular buildings, Satellite Shelters is happy to work with you to make your construction project a reality.
At Satellite Shelters, we are committed to providing great customer service and a painless sales experience. To that end, we are pleased to introduce you to our new website, a straightforward, accessible experience that features all we have to offer. Here are some of the things we're most excited about:
Product Size Guide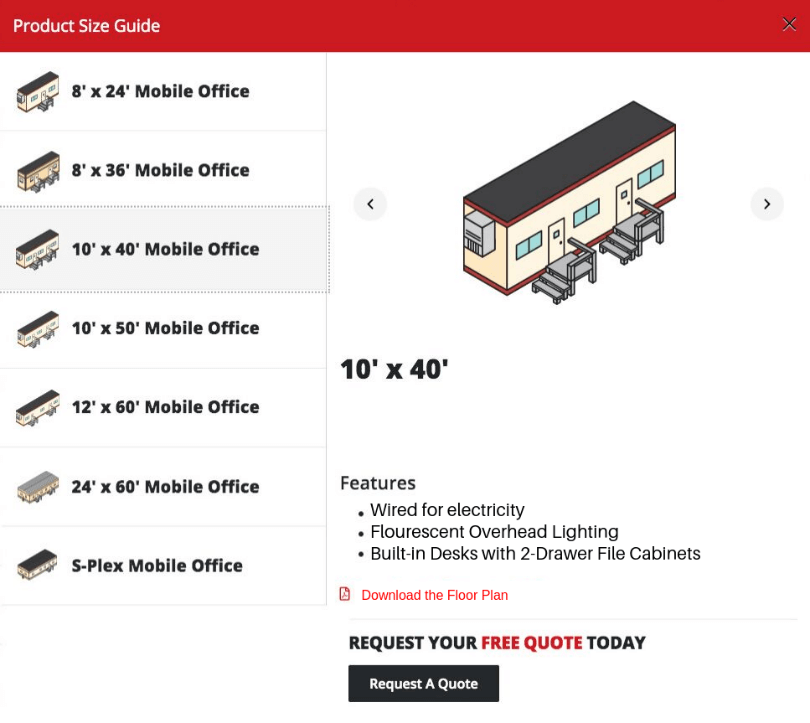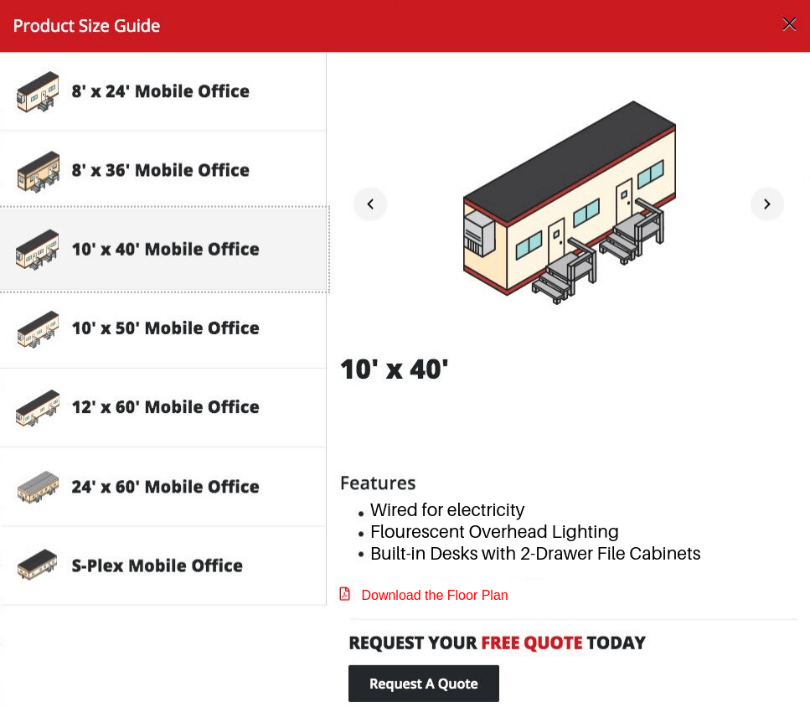 Customers often ask us how much space they need for their modular building project. And while we offer a wide variety of units of various sizes, it can be hard to visualize just how big a unit is and what it means for them.
Our brand new, interactive product size guide features an illustration of each unit as well as a description of its size and what features it has. It allows our customers the opportunity to visually consider their options from their phone, tablet, or computer.
Location Pages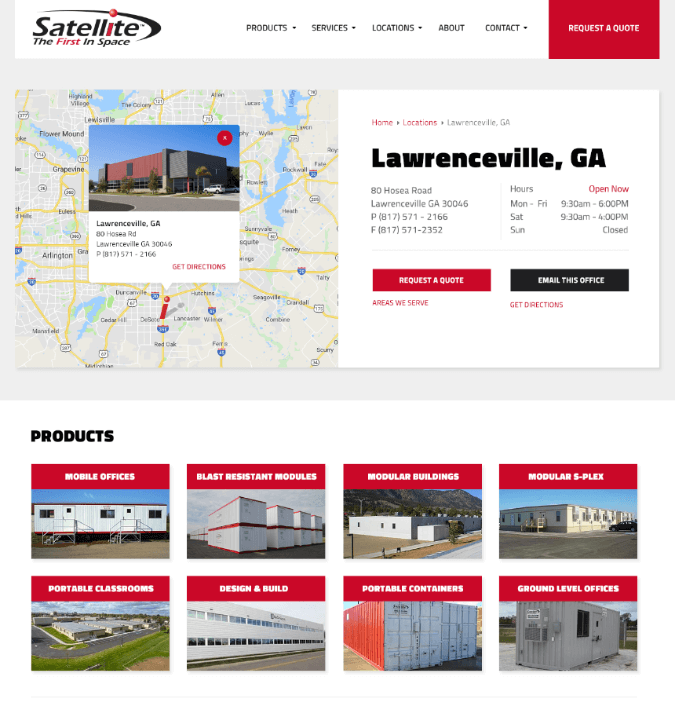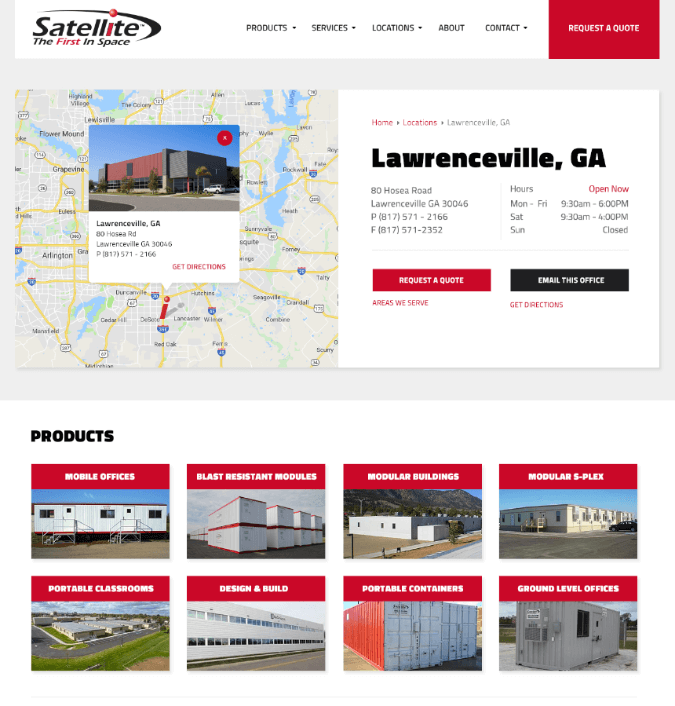 Our revamped location pages include more information than ever before and are easier to navigate. Each location page now highlights the specific products and services offered, industries covered, areas serviced, and the Satellite Shelters representatives that customers will work with at that location. Contact information is clearly listed at the top as well as hours of operations.
Our new location pages now highlight the specific products and services offered throughout the country with easy access to meet their local teams.
Mobile Site


More and more Americans are browsing the internet on their phones every year, completing transactions and contacting businesses. We're aware of that shift, and that's why we've decided to make a concerted effort to make our mobile experience as user friendly as possible.
Our mobile site has been redesigned from the ground up and is optimized so our customers have the ability to do product research and get quotes fast while on the go or at a job site. The streamlined design was created especially for those users at more remote locations.
Satellite Shelters is Committed to Our Customers
In modular construction, it's important to stay flexible and remain on the cutting edge of technology. Our new website reflects our commitment to remaining an industry leader in the modular construction space. For all your modular building needs, contact us. We're always happy to help provide great solutions to great customers.