Here at Satellite Shelters, we're proud to supply a wide range of modular spaces for all kinds of purposes. We offer it all, including mobile office trailers and portable classrooms, permanent modular retail buildings, and even semi-temporary industrial spaces. With each project type and planned spatial use, all of our buildings are constructed with quality and construction efficiency in mind.
While we're dedicated to offering the best quality modular buildings and helping our partners capture the full benefits of modular construction, our drive for excellence doesn't stop there. We're here to guide you through planning for mobile offices, modular administrative space, urgently needed health care and educational spaces, and any other modular construction projects you need carried out. Along with our ability to produce excellent modular buildings, we bring our local expertise, an excellent fleet of ready-to-ship prefabricated buildings, full-service construction capabilities, and a company culture of transparency and trustworthiness to the table.
Want to learn more about Satellite Shelters and how our modular construction services can help your business or organization? Keep reading to learn more about the things we do best, and feel free to reach out to your local Satellite team with your questions on anything modular construction and buildings!
1. We're local modular construction experts.
When it comes to construction projects, knowing your building site and the surrounding area well is essential. Even though modular buildings are primarily constructed off-site, you still have to ensure that site preparation is properly completed (by our team or your own contractor) and that your timelines are achievable to successfully complete your modular building installation.
With regional offices throughout the country, the Satellite team brings experience living and working in your region, and can help you make sure that your site planning and custom modular building timelines are in order. We'll even have a sense of the seasonal weather patterns that could interfere with your plans, and will do what we can to set the right expectations for building installation given typical weather conditions. Plus, having a regional office to reach out to means quicker, more personalized service from team members you'll get to know by name.
2. We have the best mobile office and modular building fleet in the industry.
Sometimes, you need to accommodate organizational growth or changes ASAP. At Satellite, we have the best fleet of modular buildings in the industry. These can be rented, purchased, or even bought over time with our rent-to-own program. In addition to a large fleet, we have numerous regional offices and an excellent logistics team, so you can rely on us for even the most time-sensitive projects, like getting modular buildings on the ground for disaster recovery.
3. We won't throw hidden fees your way.
No one wants to discover hidden fees or find out that the construction quote they worked into their budget is actually inaccurate. At Satellite, we firmly believe in offering fair, transparent pricing with no hidden fees. Plus, when you chat with our team, you'll get an accurate rundown of our prices from the very beginning so you won't be left stressing about surprise costs halfway through the process.
4. One call to our team does it all.
If you need help with anything related to modular spaces, the Satellite team can help. Along with offering custom modular building construction, mobile office trailer rentals, and even semipermanent building development, we offer site preparation services and additional modular building specialty services.
We can help repair and refurbish modular buildings, can provide additional parts and assistance for modular spaces, and can help with the relocation and installation of buildings. Plus, Satellite Specialty Products like desks, chairs, coffee makers, and fridges make it easy to get in and get right to work when your building arrives on site. Just give us a call to get started!
5. We're your trustworthy partner for building and planning modular spaces.
Your office or industrial workplace, health care building, or educational space sets up the parameters for your workflow and sets the tone for your day-to-day work life. Because of the importance of your new space, you want to make sure you're partnering with a modular building provider that can deliver the best for you and your team. You'll find just that when you partner with Satellite Shelters.
Our core values include working hard toward excellence and putting others first, and we only turn out construction projects and rent and sell prefabricated buildings we're proud to stand beside long term. Plus, the entire Satellite team also takes safety seriously, so you know we won't cut corners when it comes to protecting our team or yours.
Find Out What Sets Us Apart Firsthand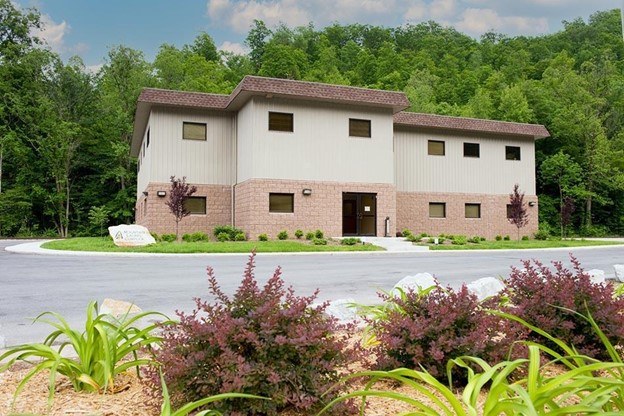 Whether you're just starting out with exploring the benefits of modular buildings to decide on the best type of construction project for your organization, or are making decisions between all the options you have for getting a new modular building up and ready for use, the team at Satellite is happy to help! Just contact your local Satellite branch office to talk with our team and learn more.
When you get in touch with us, you'll be able to experience all the things we do best firsthand. We'll help you get a transparent look at costs, explore all your options for getting a pre-constructed or custom modular building, and help you problem-solve even the toughest situations. Request a quote today.