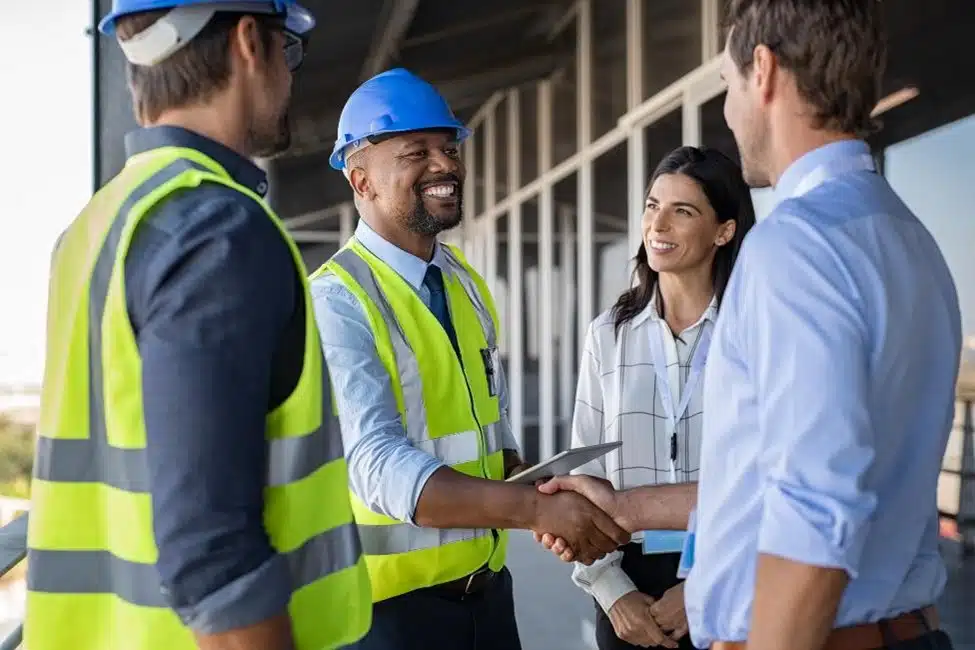 When it comes to modular construction, one of the big benefits we often talk about is the advantage of the factory-controlled construction methods used in developing temporary, semi-permanent, and permanent modular buildings. Because the modular building process mostly happens in a factory setting, modular buildings can be constructed more quickly and cost-effectively than most standard buildings.
But just because a modular building can be constructed at factories across the country doesn't mean there aren't significant benefits to working with a regional modular building provider like Satellite Shelters. Work with us and have access to benefits that include service quality, local site development, assembly/construction expertise, and more.
Get Access to Local Customer Service
Doing business with a localized team offers the best customer service experience. Generally, a local company can be relied upon to be more attentive than a national company. This is because local and regional offices field traffic from a smaller number of clients than a national office would need to handle. Along with being better positioned to handle your requests, these smaller offices can operate more personally. You'll likely get to know the branch team members at your nearest office more quickly.
Here at Satellite Shelters, you won't get routed through a call center when you get in touch with a regional office. Instead, you'll talk to our local team, and we'll get to know you and your modular building questions and interests quickly, too. Because we're just fielding inquiries and requests from those in the region at each of our locations, we can speak with you and get all hands on deck for your projects that much faster.
Take Advantage of Our Familiarity With Your Region
Along with being more available to help you out, the regional teams at Satellite Shelters can provide a high level of local expertise throughout the modular building installation and site development processes. With regional offices spread out across the country, the location nearest you will be familiar with the area around your building site. We'll even know the general weather patterns in your area, making the project planning process for site development and on-site building assembly that much easier.
A huge benefit of working with a modular building company with a local or regional presence is that a local company can help provide better guidance on things like building permits and guidelines. At Satellite Shelters, our regional offices have experience working in your area and can help you navigate the technicalities of putting a modular structure on your site.
How To Get the Best of Both Worlds
Here at Satellite Shelters, having a variety of local branches to serve different regions means great service and local expertise from our team.. From office buildings to classrooms, government buildings, medical locations, industrial spaces, and commercial spaces, we offer high-quality modular buildings, and our regional teams are here to help guide you through the process of getting one set up on your site (wherever it may be).
When you're looking at the full gamut of modular building options, you'll notice we design and build modular buildings for permanent use and those for temporary space needs as well, such as during renovations and construction or even for disaster recovery needs. Looking for something in the middle? Our S-Plex modular buildings, which are essentially semi-permanent modular buildings, are removable but also more suitable for longer-term use.
Working with a local modular building provider doesn't have to mean limited options. Your local Satellite Shelters office will be happy to help you explore all the modular building possibilities, so you can choose the one that serves you best.
See Our Work and Get To Know Modular Buildings
Curious about what all the possibilities are for your modular building? We've worked on all types of temporary and permanent buildings across the country, and our case studies page highlights just a few of the directions you can take with your project. You might even be surprised to discover that permanent modular buildings aren't relegated to looking boring or cookie-cutter. Instead, they can be totally designed with unique finishes and layouts from the inside out. Throw in the cost, time, and energy benefits of modular buildings, and you can really get everything you're looking for in a new building.
Want some specific examples? We've got you covered—check out some of our favorite buildings below.
Broadwest Nashville: Custom Modular Sales Office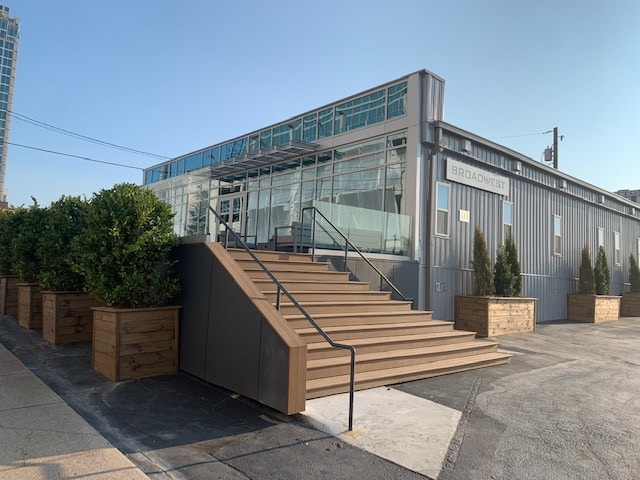 Constructed in bustling downtown Nashville, the Broadwest sales office is a wonderful example of the quality and aesthetic variety that modular buildings can help you achieve. This building features nine and a half foot ceilings, over 3,300 total square feet, and was constructed in only 142 days.
Owatonna Head Start: Custom Daycare Facility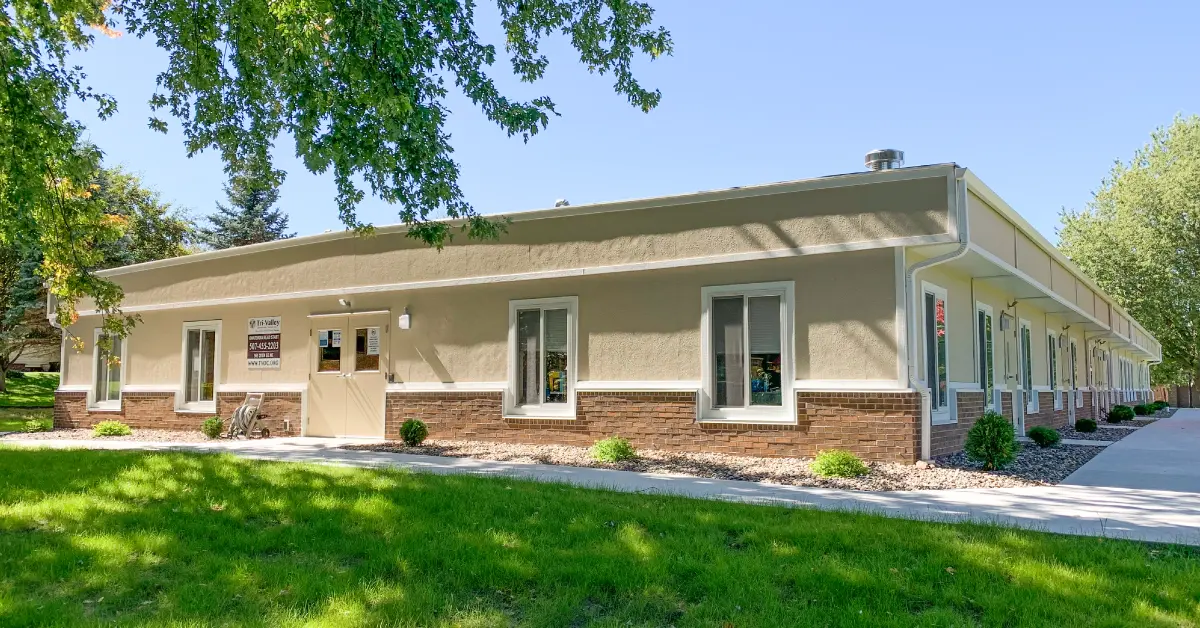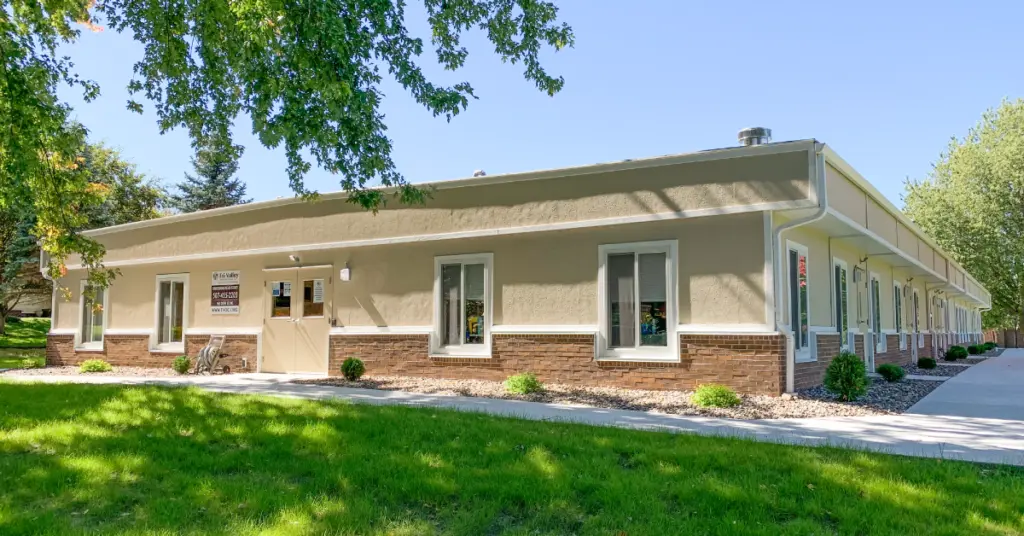 Did you know that a nearly 10,000 square foot building can be constructed in four months? That was the case here at the Owotanna Head Start facility. It features 17 rooms for childcare and office use as well as 13 restrooms.
Cameron Peak Fires Disaster Response: First Response Mobile Offices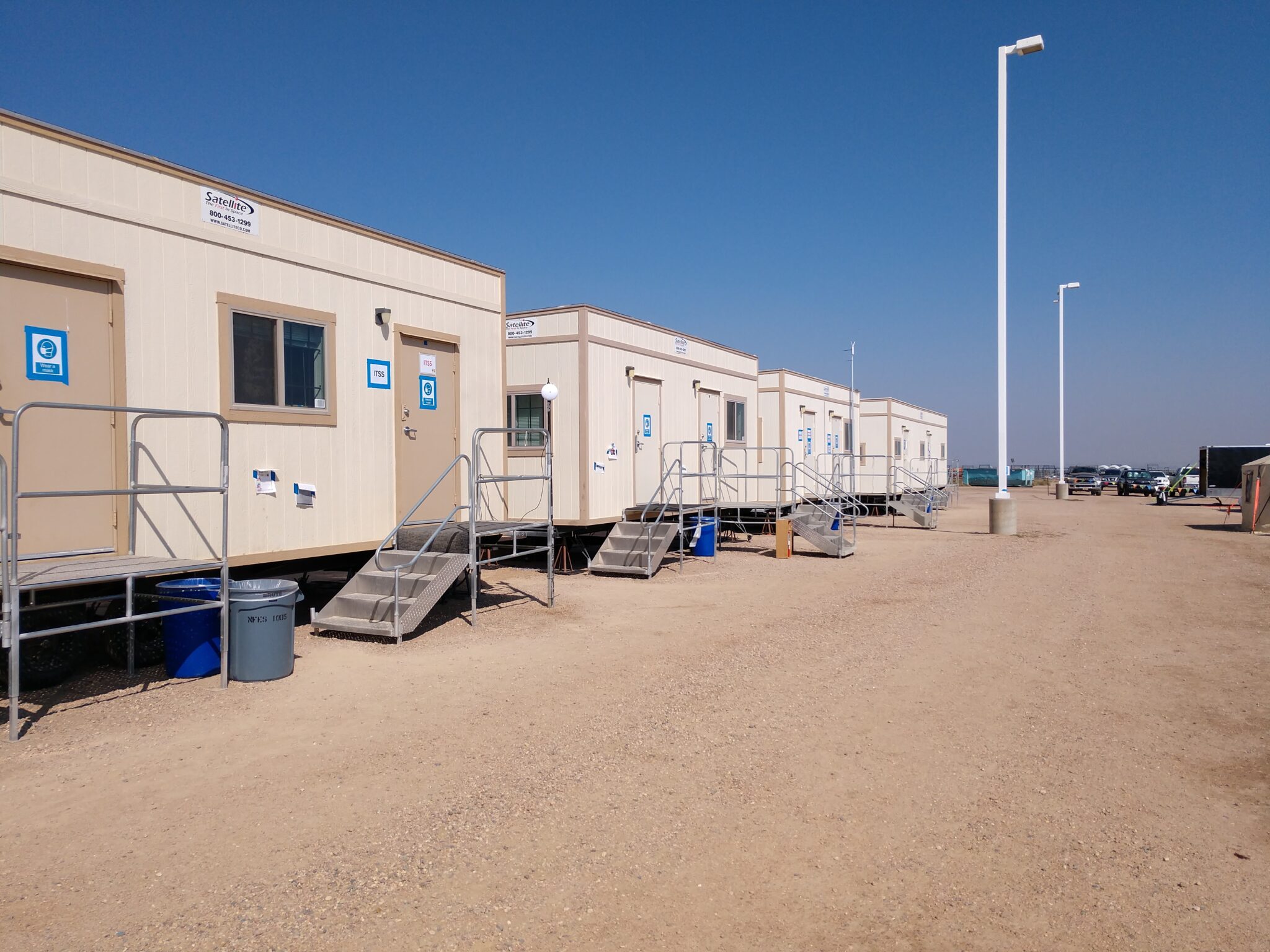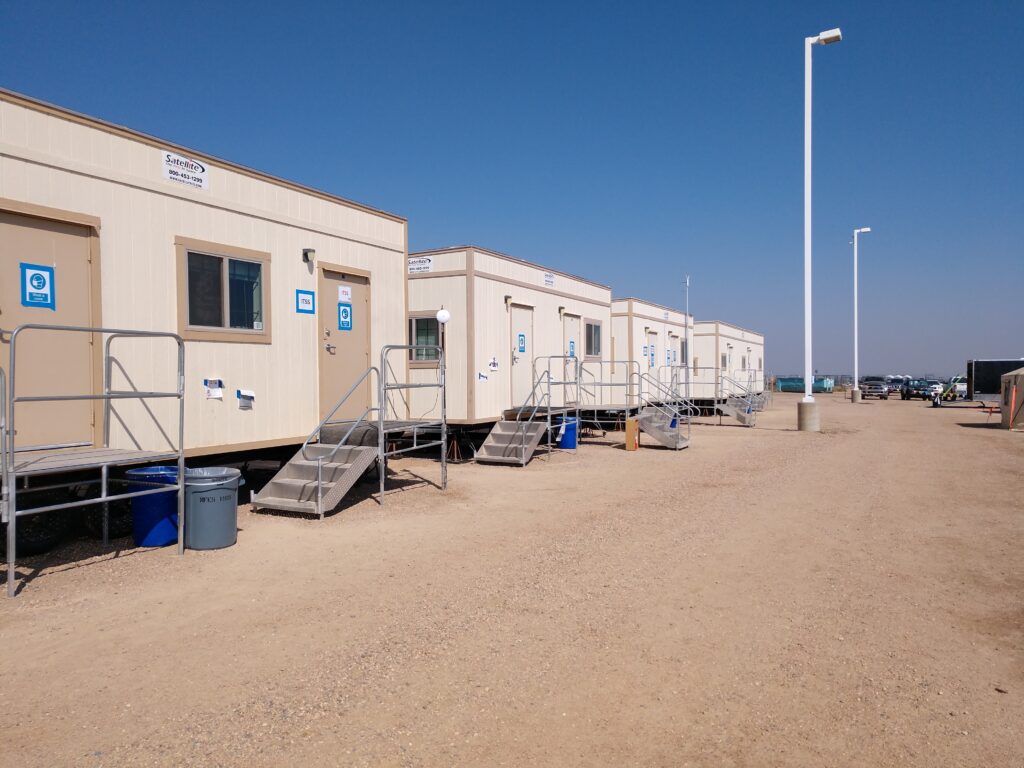 When disaster strikes, speed is of the utmost. Satellite Shelters leveraged our local presence to deliver 21 total units to the fire response brigade at Cameron Peak. All trailers, as well as chairs and folding tables for furnishing, were delivered within 12 hours. Portable offices are often the perfect solution for temporary space solutions, and Satellite Shelters can provide them throughout the United States.
Find Your Nearest Satellite Shelters Office
Whether you're looking to learn more about modular buildings as you consider a proposed business site or you're ready to get a working structure set up ASAP, your local Satellite Shelters branch office can get you all the information you need. If you decide a modular building is the way to go, our team will help you with all things design and planning to get your project rolling.