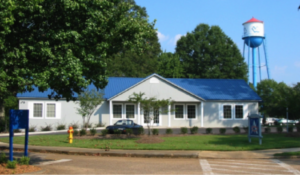 If you're a business owner, you know that cutting costs is only an acceptable choice when the cheaper alternative gets the job done right. Construction costs are one of the largest expenses for a company, and many people don't realize there is a more affordable alternative to expanding or building a new facility.
Modular buildings feature the same capabilities as permanent structures, for a fraction of the cost. In fact, the return-on-investment for a modular building makes it a no-brainer for a wide variety of situations. Whether you run a medical facility that's starting to feel cramped or you're part of an educational institution and need to give students a better place to learn, an affordable modular building is likely to fit right into your budget.
Faster Build Times
Compared to standard construction practices, modular buildings require less downtime. Modular buildings allow for faster construction times because they are prefabricated, so the major parts of each structure are already finished when the modules arrive on site. Instead of waiting months for construction to finish, you could be in your new facility in a matter of weeks. In addition to being cheaper upfront, rapid construction schedules cause minimal disruptions to your ongoing operations.
Expandability
Modular construction makes it cheaper to expand a facility when business is booming. If you've ever hesitated from hiring more employees because your building simply doesn't have enough room for them, a modular solution may be your best bet in the future. Compared to looking for an entirely new facility (with associated moving costs) or renovating your existing building, modular solutions are an affordable way to grow. It's the type of building that grows alongside you, at your pace.
Customizability
Almost every business has to make compromises to make their building work for their needs. A janitor's closet might become a makeshift office, a break room could turn into a storage area or a corner might become a dedicated meeting area. With a modular building, you don't have to settle for makeshift rooms, because you can customize your building to meet your exact needs. Get as many bathrooms, break rooms and offices as you need to work most efficiently without moving into a space that feels like it was built for someone else.
Find Your Building
If you're interested in going with a modular solution for your next facility, you've come to the right place. Contact our team to see how we can help your business do more with less hassle. If you're looking for some inspiration for your next building project, check out our case studies to learn more about our capabilities!