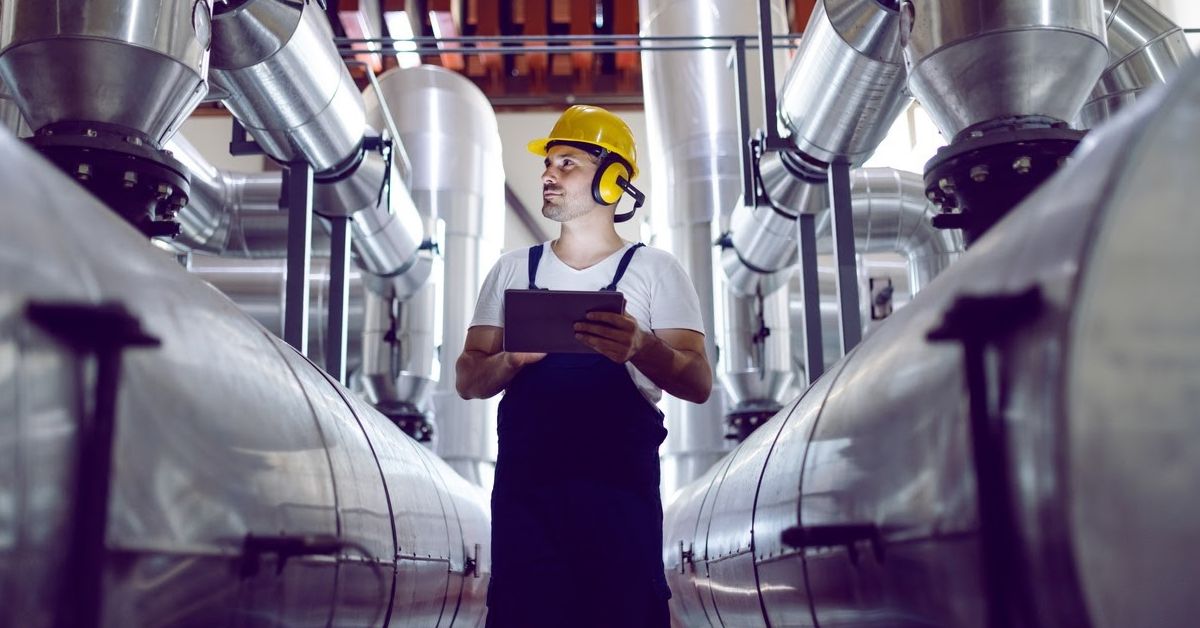 Proper management and planning of shutdowns, turnarounds, or outages are essential for industrial plants and refineries to avoid unplanned downtime in the future. Typically, a turnaround is a scheduled event where an entire industrial plant's process is shut down for an extended period of time. While the plant is shut down, workers will typically perform tasks such as inspections, testing, maintenance, cleaning, repairs, or even equipment replacements.
Turnarounds allow for the necessary maintenance and upkeep of operating units for plants to maintain safe and efficient operations. To have a successful turnaround, the right equipment and personnel are needed, but where will they work after you have them on-site?
Satellite Shelters can help provide you with the modular space solutions that you need to protect your employees and equipment during these turnarounds and shutdowns. Depending on how close to the refinery or plant your employees need to be to do their jobs, we can provide permanent and temporary space for when you need it most. Further away from the turnaround operation, a wide variety of modular buildings can be used, dependent upon your refinery or plant's site analysis. At Satellite Shelters, safety is important to us, so you can be sure you'll be getting high-quality modular buildings with safety features in mind.
Modular buildings, mobile offices, and storage containers can be used for employees that don't need to be within the blast zone to perform their duties.
Temporary Modular Buildings
One such modular option that can be installed outside the initial blast zone is the mobile office. These modular buildings are quickly and easily installed, and are ideal for space whenever temporary space for workers is needed. Mobile offices can also be moved relatively easily if need be, and can be used for as little time as a few months.
Mobile offices can be ordered in a wide variety of sizes, from single-wide 8′ x 24′ units all the way to double-wide 24′ x 60′ units. Our helpful online size guide can help you think through what mobile office size would work best for your needs.
Semi-Permanent Modular Buildings
For longer-term projects, projects that demand more space than what mobile offices can reasonably provide, or projects that demand flexibility, S-Plex modular buildings are an ideal solution. Like mobile offices, they can be installed much quicker than a similarly sized traditional construction project. S-Plex buildings have a major advantage thanks to their versatility. Satellite Shelters S-Plex buildings come in combinations of three basic building blocks, making expansion and customization a breeze. Perfect for long-term projects, these buildings can nevertheless also be a temporary solution if you need it to be.
Modular Storage Containers
When you need additional storage space for your worksite project, you don't need to turn to warehouse construction or nearby storage units. Satellite Shelters can provide you with onsite modular storage containers. These containers come in a variety of sizes from 8′ x 20′ to 8′ x 40′, and keeps materials and equipment dry while providing easy access through double-wide doors. Safety latches and safety lock boxes are also available.
Safe Modular Buildings for Industrial Use
Satellite Shelters has an award-winning safety program and is approved to work with many companies and refineries across the United States. We provide a wide range of modular space solutions for public and private enterprises including mobile offices, modular buildings, and design/build services. For more information, contact your nearest Satellite Shelters branch today!