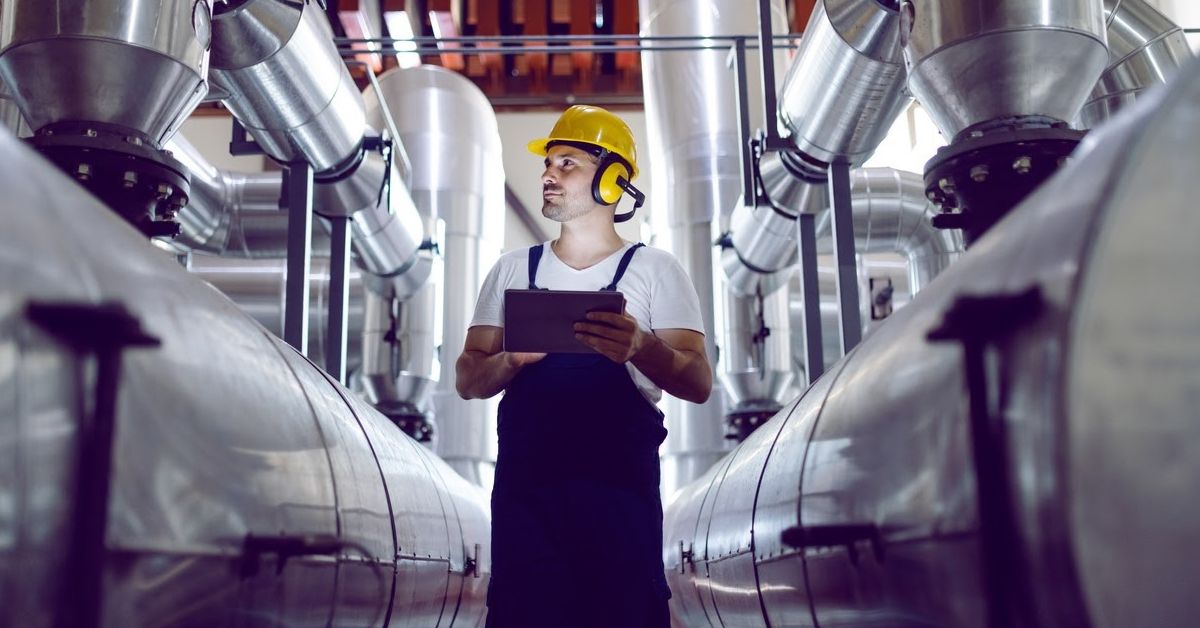 Proper management and planning of shutdowns, turnarounds, or outages are essential for industrial plants and refineries to avoid unplanned downtime in the future. Typically, a turnaround is a scheduled event where an entire industrial plant's process is shut down for an extended period of time. While the plant is shut down, workers will typically perform tasks such as inspections, testing, maintenance, cleaning, repairs, or even equipment replacements.
Turnarounds allow for the necessary maintenance and upkeep of operating units for plants to maintain safe and efficient operations. To have a successful turnaround, the right equipment and personnel are needed, but where will they work after you have them on-site?
Satellite Shelters can help provide you with the modular space solutions that you need to protect your employees and equipment during these turnarounds and shutdowns. Depending on how close to the refinery or plant your employees need to be to do their jobs, we can provide permanent and temporary space for zones closest to the blast area.
Zone 1 – Closest to the Blast Area
Since this zone is the closest to the turnaround operation, only essential personnel are needed. When that's the case, Satellite Safety Shelters Blast Resistant Modules (BRMs) are a necessary addition to your project. These buildings were designed and engineered to resist the effects of a blast or explosion and keep employees safe inside. BRMs include:
A variety of sizes (8×20, 8×40, and 12×40)
The ability to withstand a blast from 1 to 8 psi and up to 200 ms in duration
Open floor plans allow flexibility for any office or storage arrangement
End wall entry/exit doors to maximize limited blast zone space
Finished interiors including painted walls, ceilings, and floors to increase brightness and improve working conditions
Customizable options such as private offices or even restrooms
Zones 2 & 3 – Farther from the Blast Area
As you get farther away from the turnaround operation, additional buildings can be used, dependent upon your refinery or plant's site analysis. A thorough site analysis is recommended and encouraged by Satellite Shelters before ordering additional buildings for your turnaround projects. The safety of everyone is always a top priority to us.
Modular buildings, mobile offices, and storage containers can be used for employees that don't need to be within the blast zone to perform their duties.
Expandable S-Plex Modular Buildings

Versatile solution to be used when you need flexibility to expand or reduce in the future
Temporary and permanent applications
Perfect for long-term projects

Mobile Offices

Use where any temporary space for workers is needed
Single- and double-wide sizes available

Storage Containers

Keeps materials and equipment safe and dry
Sizes include 8×20 and 8×40
Easy access with double-wide doors
Safety latch and safety lock-box available
Safe Modular Buildings for Industrial Use
Satellite Shelters has an award-winning safety program and is approved to work with many companies and refineries across the United States. We provide a wide range of modular space solutions for public and private enterprises including mobile offices, modular buildings, blast resistant modules, and design/build services. For more information, contact your nearest Satellite Shelters branch today!
Updated August 27, 2020