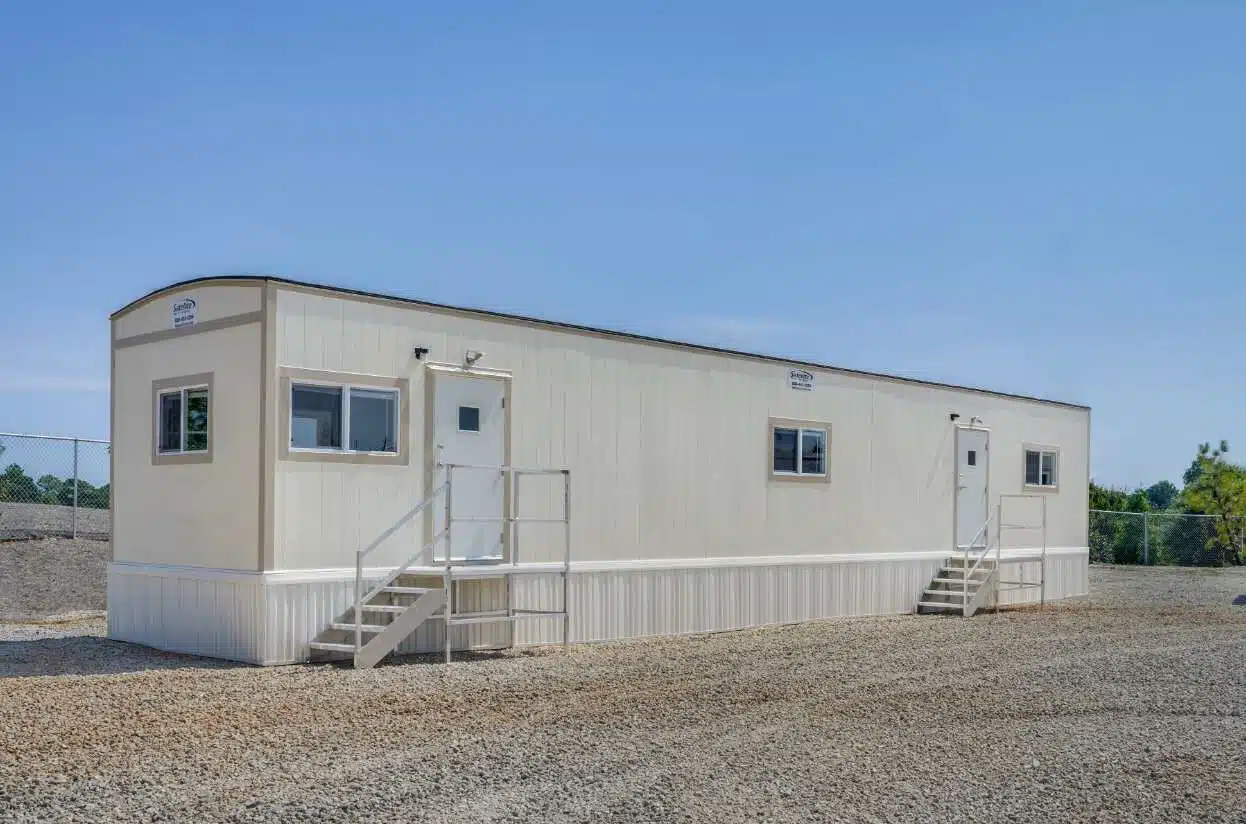 When you find yourself in need of a cost-effective solution for expanding your workspace temporarily, mobile modular buildings and office trailers are the perfect solutions! At Satellite Shelters, our mobile buildings and office trailers can be used as office spaces, industrial spaces, and even mobile classrooms, and our modular construction methods provide expedience and cost savings for your organization.
As you consider options for choosing a mobile modular building, you'll want to decide if you'd like a new-built modular building or if a used modular building will suit your needs best. Depending on your situation and plans for the building, you may also need to decide between renting or purchasing it.
When deciding between a new and a used modular building, you'll want to consider how important an updated feel and the function of the latest modular building features are for your new space. As you decide between renting from a fleet of used modular buildings and purchasing a new building, you'll primarily need to consider how long you'll need the building and if you'll want to do any customizations to it. Fortunately, the team at Satellite is here to help guide you through these considerations and the modular building rental or purchase process when you contact your regional Satellite Shelters team! 
New-Build Modular Building Features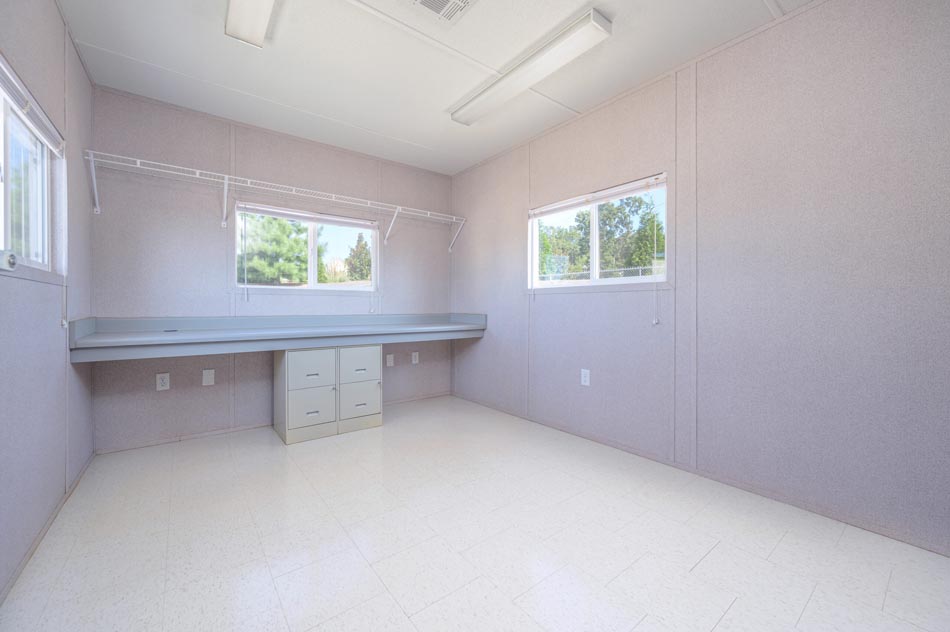 For most modular building buyers, the choice between a new and used modular building comes from a need to balance cost and features. While all of the modular buildings Satellite offers are fully functional and ready to be put to work, our newer buildings will have the most updated feel and functionality as new-build modular spaces.
Our new mobile office trailers and modular buildings are equipped with the latest building designs and materials, which create a more modern and streamlined feel to the building for years to come. Additionally, a new custom modular building may be the best fit for your organization if you want greater control over the design of the space. Dee J. Dunn, one of Satellite's Dallas area Sales Representatives, points out how choosing a new custom building can allow customers additional options: "… [I]f they opt to go with custom versus stock, they get to pick the design and colors. Just like building a house."
Not only that, new buildings are designed to meet newer code requirements and incorporate modern, energy-efficient materials. The latest modular buildings from Satellite even incorporate special advanced features, like programmable thermostats and motion-sensor lighting, for the best user experience and energy cost efficiency.
Deciding Between and New-Build and a Used Modular Building
When it comes to deciding between a new or used modular building, you'll want to consider if newer features are critical to the use of your space and weigh the generally higher costs of purchasing a new building against the added benefits of those features. Remember to also consider potential cost savings from the improved energy efficiency of a new building in your analysis. 
You may also need to consider the timeline of your project while selecting your mobile office trailer or workspace. At Satellite Shelters, our new modular buildings are readily available at our branches throughout the country, making them accessible even for those needing to get a new workspace set up very quickly. Alternatively, transporting a specific used building can sometimes have a longer lead time depending on the specifics. Contact your local Satellite team for insight into these details.
Purchasing vs. Renting a New Modular Building
Whether you opt for a new-build or a used modular building, you'll also want to decide if you will rent or purchase the building. While renting does allow cost savings over a short-term use, those looking to use a modular trailer for a long time (generally more than three or four years) may find that a purchase is actually the best course of action. When choosing to purchase a building outright, your organization only has to accommodate a one-time cost and is able to take ownership of the building as an asset in exchange for the price of the building.
Andy Majernik, Satellite Sales Representative at the Chicago branch, points out this benefit for customers, saying, "Another great reason [for purchasing a building] is obtaining ownership (asset value/return on investment) rather than having nothing to show for their rental payments at the end of the term."
Further, Billy Sevchek, a Sales Representative at the Minneapolis Satellite Branch, points out additional advantages for those who purchase their modular building. "They can determine the depreciation schedule. They also have the ability to add their company branding to the unit without fear of damage."
Those purchasing their own modular building are free to modify it, move it from site to site, and make any desired customizations without worrying about causing damage to rented property. New buildings from Satellite are also accompanied by a full one-year warranty. For these reasons, purchasing a new modular building may be your best path forward if you're looking for a long-term space solution or a highly customizable mobile workspace.
Choose the Right Modular Building With Satellite Shelters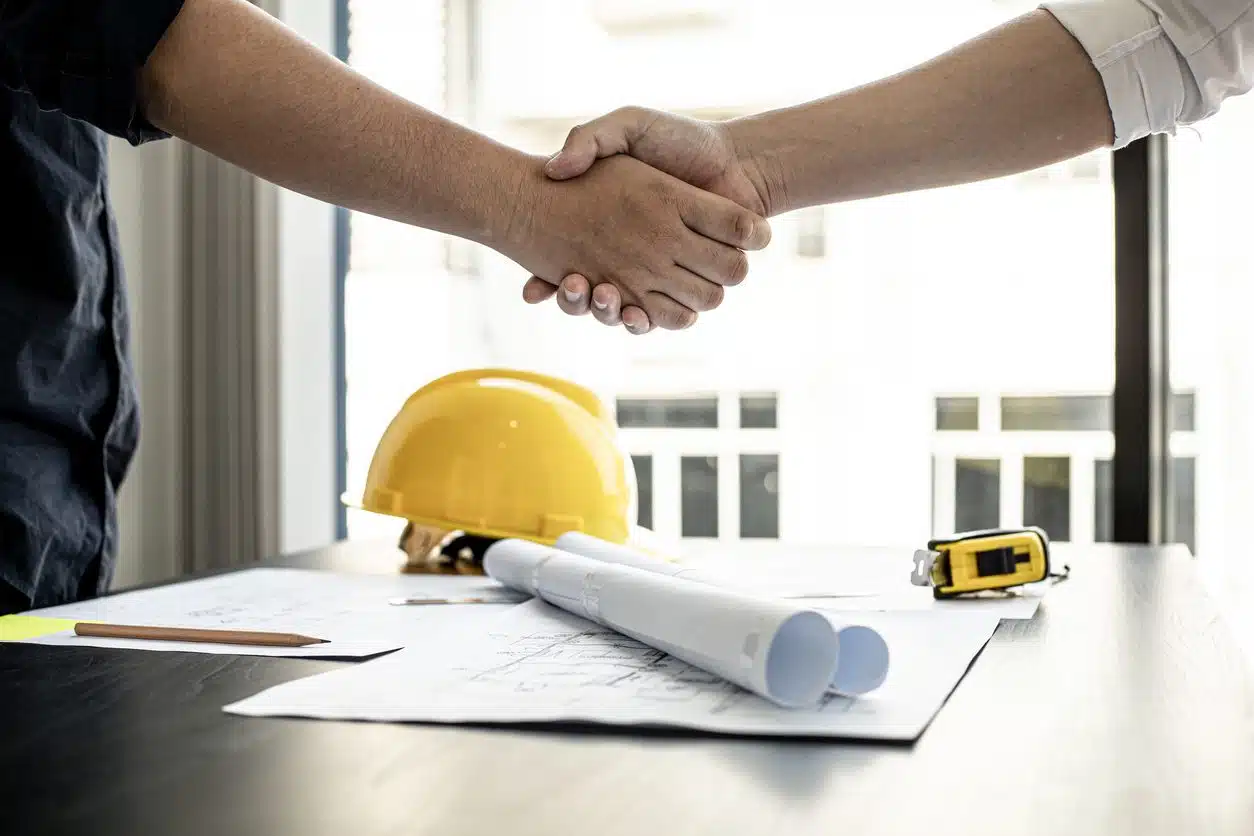 From serving as office trailers, mobile breakrooms, portable classrooms, disaster-recovery workspaces, and more, mobile modular buildings do it all and offer excellent value and functionality. For those looking for greater customizability and longer-term use, purchasing a new modular building can be the perfect solution. Those looking for a very temporary solution may find that renting a new or a used building is the way to go, depending on the space's use and desired functionality.
Regardless of the mobile office or workspace solution you choose, the Satellite team is here to support you as you weigh your options and move into planning the logistics. To learn more about purchasing or renting new or used modular buildings, contact your local Satellite team or request a quote online now.