Gulf of Mexico Oil Spill Could be Worst in History
– Far Surpassing the Exxon-Valdez Disaster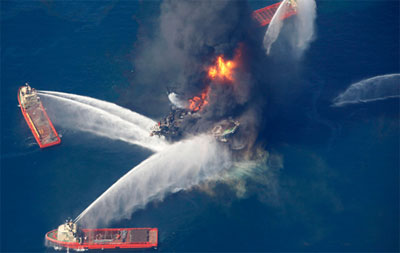 As 200,000+ gallons of oil spill into the Gulf of Mexico per day, tens of thousands of birds and other wildlife are being displaced from their natural homes and habitats.
Louisiana Governor, Bobby Jindal, has declared a state of emergency for Louisiana and has asked the federal government for 6,000+ National Guard troops. With thousands of animals and wildlife affected, the EPA (Environmental Protection Agency), DEQ (Department of Environmental Quality), US Navy, US Coast Guard, and other environmental agencies are being called in for the clean-up.
Satellite Shelters can help you prepare before and recover after a disaster strikes. We'll work with you to proactively manage and reduce vulnerabilities and down-time in the event of a crisis.
We have a fleet of buildings for temporary use that are available for immediate delivery! From 8' wide to 20' wide Mobile Offices to Multi-plex Modular Buildings for your Recovery Centers, we have the size offices you need to maintain the daily course of business. We even have 12 person bunk houses!
Satellite can also help with your permanent rebuilding efforts after the initial clean-up.
Did you know Satellite Shelters can also provide additional products and services?
If you need storage containers, portable restrooms, generators, first-aid kits, fire extinguishers, or other products and services, we can help with that too! We have a wide variety of additional products and services to help with your disaster clean-up & rebuilding efforts.
No one likes to think about disaster, but it is critical to be prepared. With a national network of resources, Satellite Shelters is prepared to help you immediately!
Find the nearest Satellite branch location