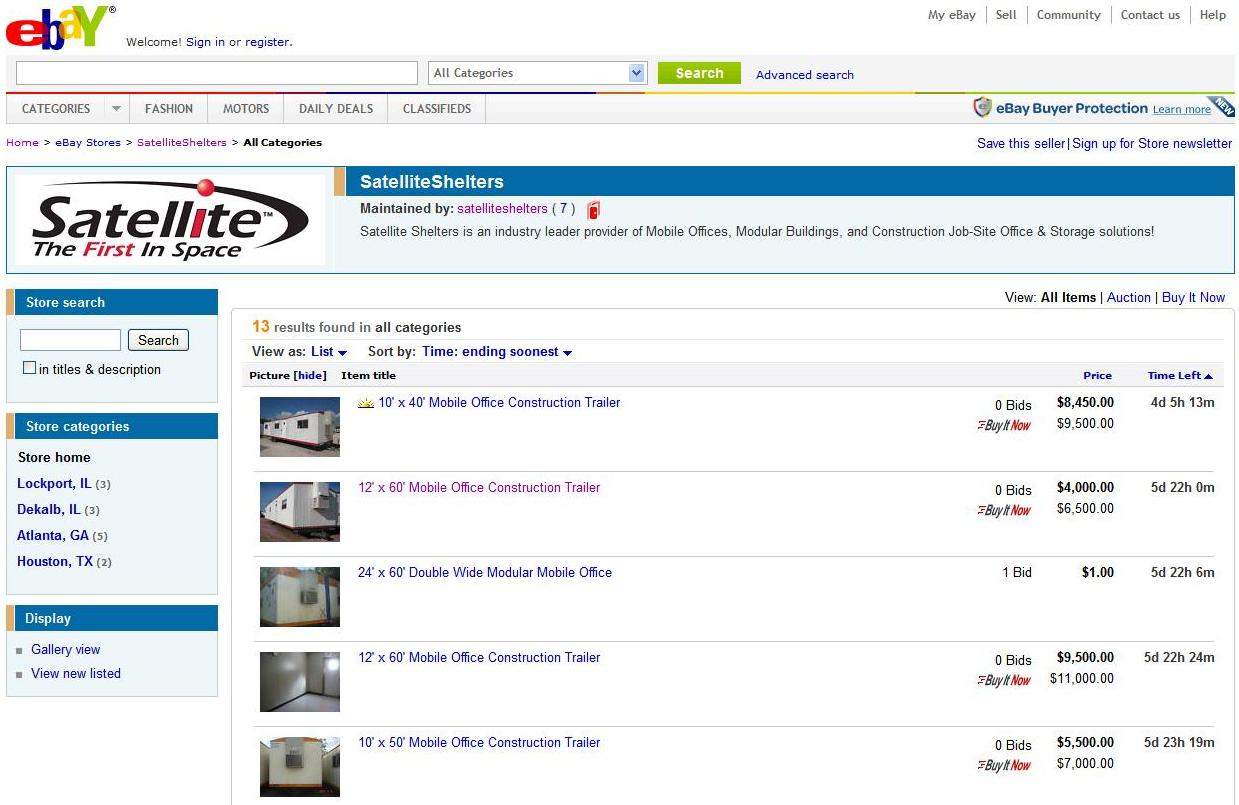 Satellite Shelters, Inc. has just launched their new Ebay Store. Customers and prospects alike can feel free to check out the store and browse their selection of used Mobile Offices, Construction Trailers, and Job-Site Office Trailers.
Visit http://stores.ebay.com/SatelliteShelters to check out the wide range of sizes and listings of gently used Mobile Offices, Mobile Storage Offices, and Construction Job-Site Offices before these deals roll away!
Many Sizes & Models Available!
Don't see an office to fit your needs? No problem! Just visit www.satelliteco.com or email inquiry@satelliteco.com to request a free quote for a specific size or model for your project.