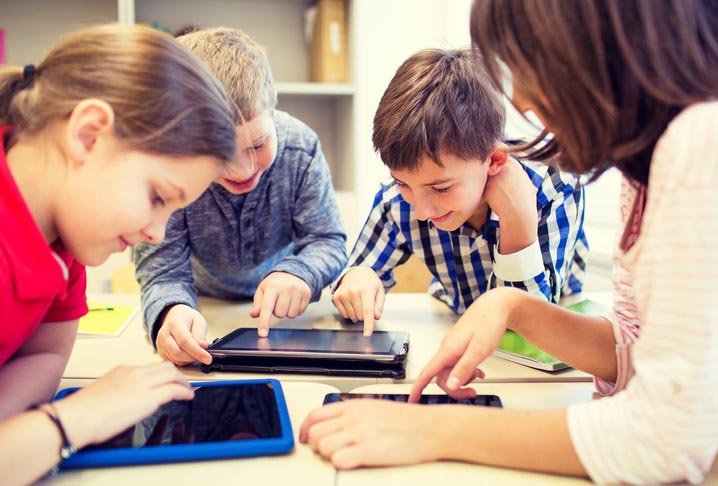 Establishing a comfortable learning environment for students and planning for additional classroom space can be challenging, demanding, tedious, and a little overwhelming. If you're in a position that may require exploring modular construction, Satellite Shelters can help. Let us help you set SMART goals to stay on track to get your classroom space needs met in a timely manner.
According to the SMART goals ideology, the most successful goals are:
Specific
Measurable
Achievable
Realistic
Time-bound
To make sure a goal is classified as SMART, take some time to think about what you're attempting to accomplish and ask yourself the following questions to stay on track.
Is our goal specific?
What are your needs for additional classroom space for the upcoming school year? How much extra space will you need?
A general rule of thumb is to allow 30 square feet per student for elementary-aged kids and 20 square feet per high school student. Given an average class size of 25-30 students, our standard 24' x 64' modular classroom is sized to meet this need, with additional options and expandable units when more space is needed. Another decision to be made is the layout of your portable classroom space. Do you need restrooms, a front desk, or administrative offices?
What are the different ways that Satellite can fulfill those space needs?
Our standard double-wide classrooms are 24' x 64' and come with vertical sliding windows, vinyl-covered gypsum walls, vinyl tile or carpeted floors, diffused fluorescent ceiling lights, electric heating and cooling systems, and wood-paneled exterior siding. ADA restrooms are optional but available in most portable classroom models.
We also have the ability to work on large custom classroom projects. Check out this case study to find out how Austin ISD used modular construction to solve their space needs.
Is our goal measurable?
What are the financial parameters to be considered?
Budgetary requirements are extremely important when planning for additional classroom space. You can choose to rent, lease, or purchase your building. We can also work with you to customize a financing program that's affordable and convenient for you. Satellite is also an approved vendor with BuyBoard Purchasing Cooperative and the Houston-Galveston Area Council. These organizations pre-approve vendors and suppliers to ease the burdens of procuring additional space for schools and government municipalities.
When do the classrooms need to be in place?
Working backward from the required finish date can be helpful in setting a project timeline. For reference, the timeline from the initial phone call to delivery for a stock building with no customizations is about three to four weeks.
Can we achieve this goal?
Do you have the correct permits?
We believe it is our responsibility to be compliant with the standards and technological needs of educational facilities. Our portable classroom buildings are built to each state's specific building codes and include a variety of state seals specific to your local area. Be sure to check with your local government offices to verify the permits required. Your supplier should be able to provide building documents that are suitable for permit submission.
Do you have the right team in place to execute the plan?
Choosing a partner you can trust is key. From the very beginning of the process, Satellite's sales representatives will explain all your options. Once you've decided on an action plan, the Satellite team will be with you every step of the way. Our local sales representatives love to see projects come to life and will make sure your project gets completed within your designated timeline.
Is our goal realistic?
Are all your desired customizations possible in the time frame provided?
Your Satellite sales representative will make sure the customizations are reasonable and will always be up front and honest about timelines and project requirements.
Do you have a back-up plan in the event of an unforeseen obstacle?
A potential back-up plan could be using common community space, an auditorium, a choir or dance room, an auxiliary gym, etc. It's always a good idea to be proactive and prepared.
Is our goal time-bound?
When does the project need to be completed for teachers to be ready for the first day of school?
It's important to be upfront and set expectations for the project, especially if you have specific dates when certain tasks need to be completed. Setting smaller time-based goals throughout your project can be helpful in staying on track. Our local sales and support teams will work with you to set clear timelines and expectations for delivery of your portable classroom.
Create a SMART Action Plan with Satellite Shelters
At Satellite Shelters, we're the experts in portable classrooms & modular space solutions. Let us help you avoid overcrowding, achieve your goals, and make this the best year yet. To learn more about the benefits of using modular construction for your school, contact us today.
Updated July 14, 2020